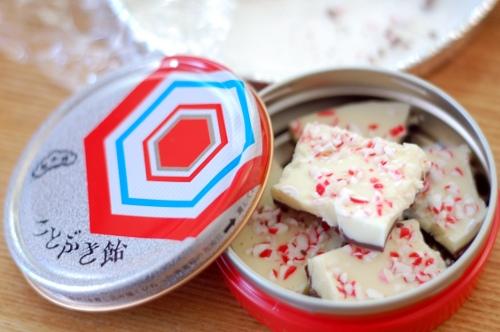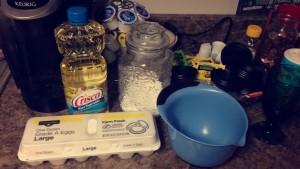 Preparing for holiday dinners and parties can be rough with figuring out what to fix for something sweet to eat.  Here are a few recipes to help with planning holiday cuisines.
Williamsburg Bread
2 pkg. Pillsbury crescent rolls                                               1 egg yolk
2 (8oz) bars of cream cheese                                                 1 tsp. vanilla
1 c. sugar             
       Topping – Mix in small bowl
¼ c. sugar                                                                                 1 or 2 tbsp. cinnamon
(1)Spread 1 package crescent rolls on bottom of 9×13 inch pan.  (2)Stretch rolls to fit; pinch together.  (3)Mix sugar, egg yolk, cream cheese, and vanilla.  (4)Spread this mixture over the rolls in pan. (5)Place second package of rolls on top of cream cheese mixture.  (6)Brush with egg white.  (7)Sprinkle topping mixture over egg white.  (8)Bake at 350º F for 30 to 35 minutes.  You may cool and refrigerate or serve.
*c/o Betty Sue Angle, Presbyterian Women of Gregory Memorial Church Prince George,Va*
Peppermint Bark
1 pkg. (16 oz.) vanilla flavored candy coating (almond bark), broken into pieces  
24 hard peppermint candies
(1)Cover cookie sheet with wax paper or aluminum foil.  (2)Place candy coating in an 8-cup microwavable dish.  (3)Microwave uncovered on high for 2 to 3 minutes, stirring every 30 seconds until almost melted.  (4)Stir until smooth and set it aside.  (5)Place peppermint candies in a heavy plastic bag; crush with rolling pin or bottom of small heavy saucepan.  (6)Pour crushed candies into wire strainer.  (7)Shake strainer over melted coating until all of the tiniest candies fall into coating; reserve larger pieces. (8)Stir coating to mix evenly.  (9)Spread coating evenly onto cookie sheet.  (10)Sprinkle evenly with remaining candy pieces.  (11)Let stand about 1 hour or so until cooled and hardened.  (12)Break into pieces.  
            *c/o J.E.J Moore Cooking Club Recipes 2012*
              3. Boston Creme Poke Cake
1 box of yellow cake mix                                                               1 box of vanilla pudding
1 can of milk chocolate frosting                                                     Rod to poke cake with
(1)While using a 9×13 cake pan, mix and cook yellow cake mix through directions on box.  (2)Let cake cool for one hour.  (3)Mix pudding together in separate bowl.  (4)Poke cake with rod about an inch away from sides of baking dish. (5)Pour pudding on top of and into the holes of the cake. (6)Heat can of frosting in microwave on high 1 minute. (7)Pour overtop of cake and pudding.  (8)Put away in refrigerator for 6-8 hours to set.
*c/o the Foster Family cookbook*
         4 . Fruit Cake
27 ounces none classic original mincemeat          1 (14 ounce) sweetened condensed milk
3 large eggs, slightly beaten
1 (16 ounce) candied cherries (1-8 oz. red and 1-8 oz. green each)
1 (16 ounce) candied pineapple                                   2 cups walnut halves                                                                 1⁄2 lb chopped dates                                                       2 1⁄2 cups all-purpose flour                                                         1 teaspoon              baking soda
(1)Preheat oven to 300 degrees. (2)Grease and flour a 10-inch bundt pan. (3)Combine flour and baking soda and set aside. (4)In a large bowl combine mincemeat and sweetened condensed milk. (5)Stir in beaten eggs then the fruit and walnuts. (6)Add the flour/baking soda mixture and stir until combined. (7)Spoon batter into the prepared bundt pan and bake approximately one hour and 20 minutes.  (8)Cool 15 minutes. (9)Turn out of pan onto a wire rack. (10)Cool completely.
* c/o food.com *