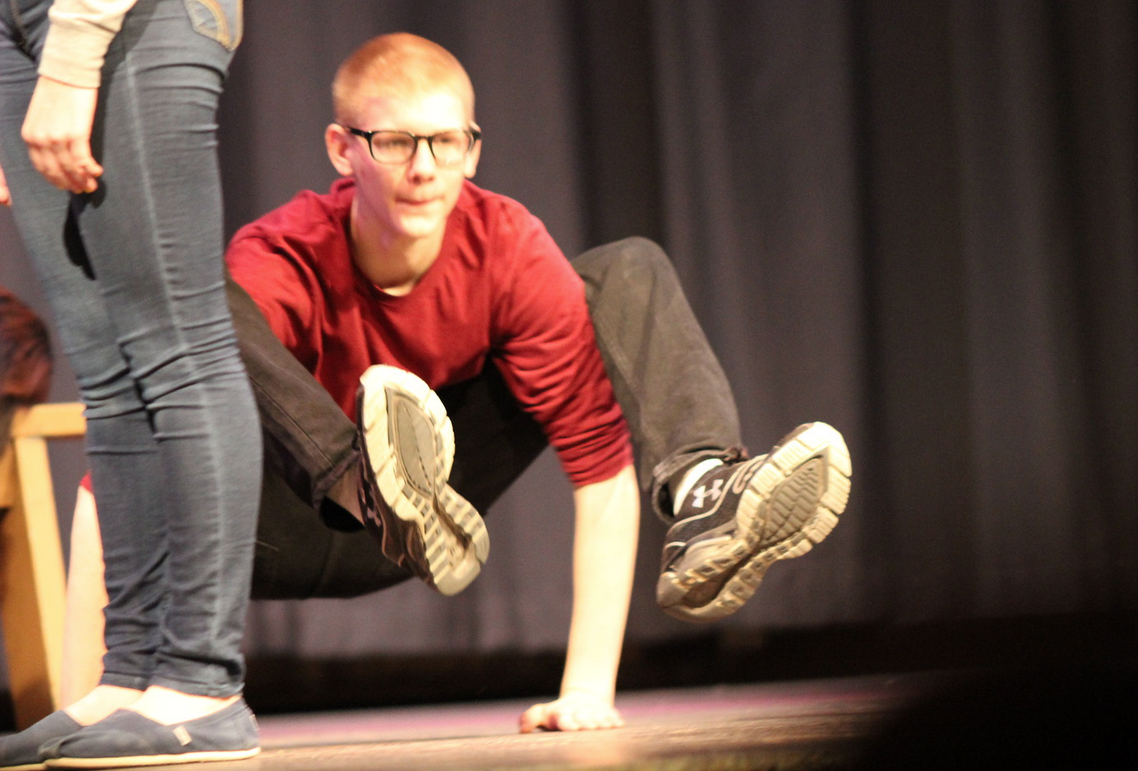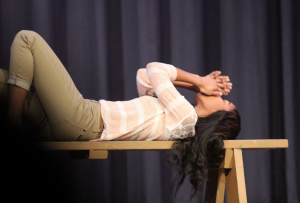 On January 31, 2015, the PG Players headed to Meadowbrook High School to perform their original, improvisational one-act comedy, Casting the Family, at the 2015 VHSL Theatre Competition.
Together, 12 students combined ideas and creativity to create this improvisational play. The novelty of this play is that it is built upon improvisation, and every performance is different. There is no set script.
"At first I didn't like it [the writing process] because I thought it would be different," senior Terrell Grant said. "We did seemingly useless things like drawing pictures on a whiteboard, but it all came together in the end, with everyone's creativity. It made it not just a play. It made it our play."
The Players had roughly one month to write and prepare the play. Practices were filled with monologue writing and scene improvisation. Over time a basic structure of the play was formed.
Practices were held everyday after school. As a final practice, the Players presented their creation to the student body during the in- school shows. After that, the players were ready for competition.
"It was my first time performing with Prince George," senior Jamecia Woodson said. "We were energetic but nervous. The school [we performed at] was different. The stage was different. We were really funny. It was a wonderful experience for each and everyone of us."
The Players faced competing troupes from Matoaca, Manchester, and the host school Meadowbrook.
"It was a fun and new experience," sophomore Chandler Mason said. "I met a lot of new people that I didn't know."
Despite their efforts, the Players placed third at the competition. The loss was unfortunate, but the cast remained in high spirits.
"Even though we lost, we had a good time bonding together through the creation process," senior Michael Benjamin said. "It was a lot of fun, regardless of the outcome."