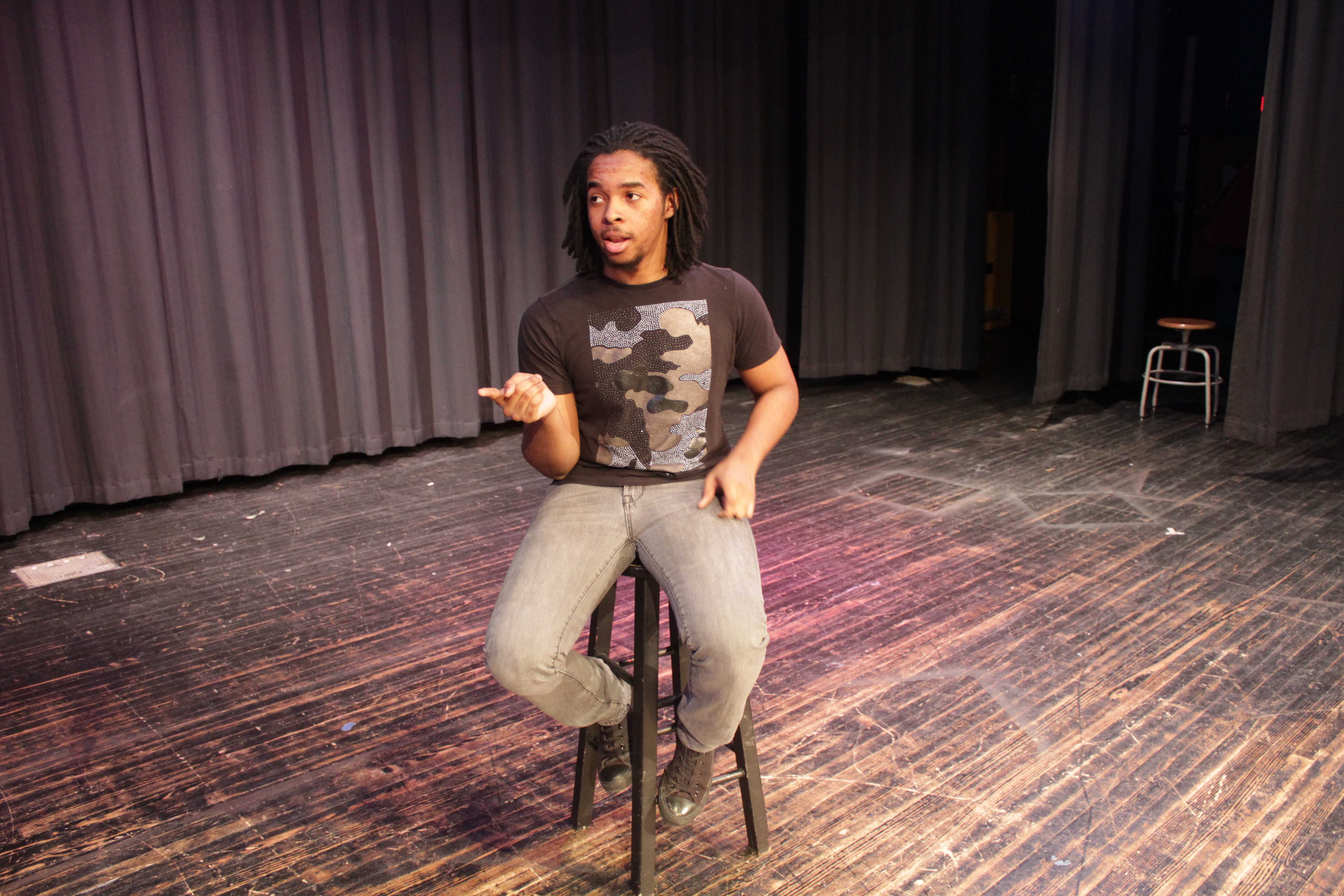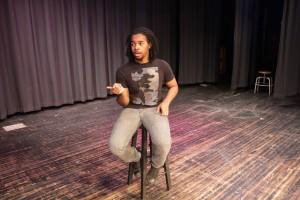 The students go up the stairs to the stage and break into groups. Each group begins to improvise a scene, and in the process a theme arises. The PG Players have recently been in the process of writing a one-act play for the VHSL One Act Play Competition. The actors have roughly thirty minutes to perform their piece, and this year the competitors have decide to create their own play to showcase in the competition.
"You only have thirty minutes, so you either have to do an excerpt from a play or find a one act play [to perform]. We had done student written plays before, but it has been awhile [since the last one]," theater teacher Mr. Phillips said.
Mr. Phillips decided to create a play with the collective effort of all the students participating in the competition.
"I have never written a play myself, but this particular style of writing a play is one I learned from a friend of mine that is based off of improvisation. The students come up with that they have in their life and we link them thematically. The students have decided they want to have it centered around auditioning for a play," Phillips said.
The actors are still in the process of writing the play, and therefore it does not yet have a title. However, the students have come up with a basis for what the play will be about.
"So far, it may change as we are still writing it, but it will be about individual students' motivations for joining theater arts," Phillips said.
There is some degree of compromise when creating a work with a group of people, and creating a play is no different.
"It's interesting [to create a play]; you cannot have all of your ideas in it because it's a group, but it's interesting because you get to see a lot of different options," senior Terrell Grant said. "It's hard."
The students are able to create and develop their own characters, as they have a say in the writing process.
"My role has not been fully defined yet because we are still writing the play, but I have a basis for my character, and currently my character is an entertainment director, mainly for theme parks," senior Tyler Whitby said.
This competition will be the first competition for Whitby, although he has been working with the theater department since eighth grade when he was picked to play a role in The Sound of Music.
"I think our biggest chance [to win] is using the great resources we have. All of the actors in this play, in my opinion, are very funny when they work together, and as of now there are only three schools enrolled, so we may have a pretty good chance," Whitby said.
Grant has only performed at one other competition during his time as an actor for the school.
"[Competition] is a bit more stressful than school plays because there's less time, especially since we are making ours from scratch. I liked [competition] a lot; we performed, but after we went to see other plays and met people from other schools. It was like a gathering of play people," Grant said.
The players compete against the same schools as athletic teams. If the students get first or second, they move on to the regional competition, and from there if they win first or second they can move on to the state competition.
"We routinely move on to at least the regional level. We have done quite well over the years. We went to states my second year here, and before I got here we won states," Phillips said.
There are many factors considered when judging the performances, but the actors consistently do well.
"[To win the competition is] a combination of working hard and having a good play. It is subjective because there are four judges and it is based on their preferences," Phillips said. "The only thing you really have control over is the quality of your performance."