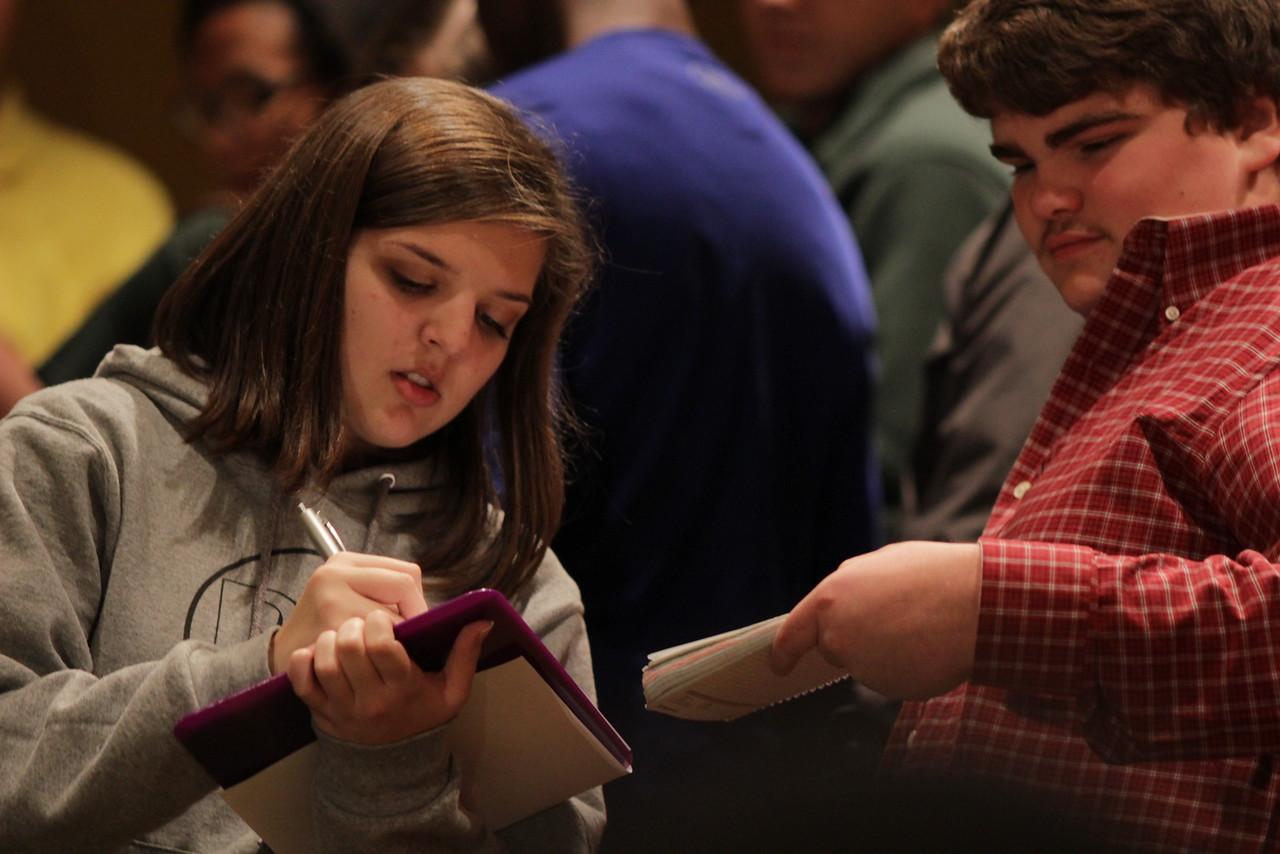 The Peerage yearbook staff held its annual club picture day on Tuesday, December 16. Yearbook pictures were taken of all of the clubs active at the high school, with each club having a designated time throughout the day to take the photo.
Members of the yearbook staff had various jobs to perform during the all-day event, including being a bouncer, taking names before and after the picture, and typing up names to have on record.
"I had to take names from all the people in the pictures," said sophomore Ross Johnson. "We were really busy when we had the big groups like Beta Club and Spanish Club, but it was a lot of fun."
The yearbook staff had professional photographers take the pictures while they worked on the logistics.
"We had two professional photographers come in to take the pictures,"  said junior  Peyton Mitchell. "They got here a half hour late, but they did a good job."
Despite the setback, the staffers managed to get back on schedule. Senior Sarah Stech cited veteran experience as the reason for the event's success.
"We had a few strong individuals from last year that helped show the younger 'yearbookies' what to do," Stech said. "Once we got going, it began to flow very smoothly."
This is adviser Chris Waugaman's first year putting on club picture day after taking over the yearbook adviser position, and it is not likely to be his last time organizing the annual event.