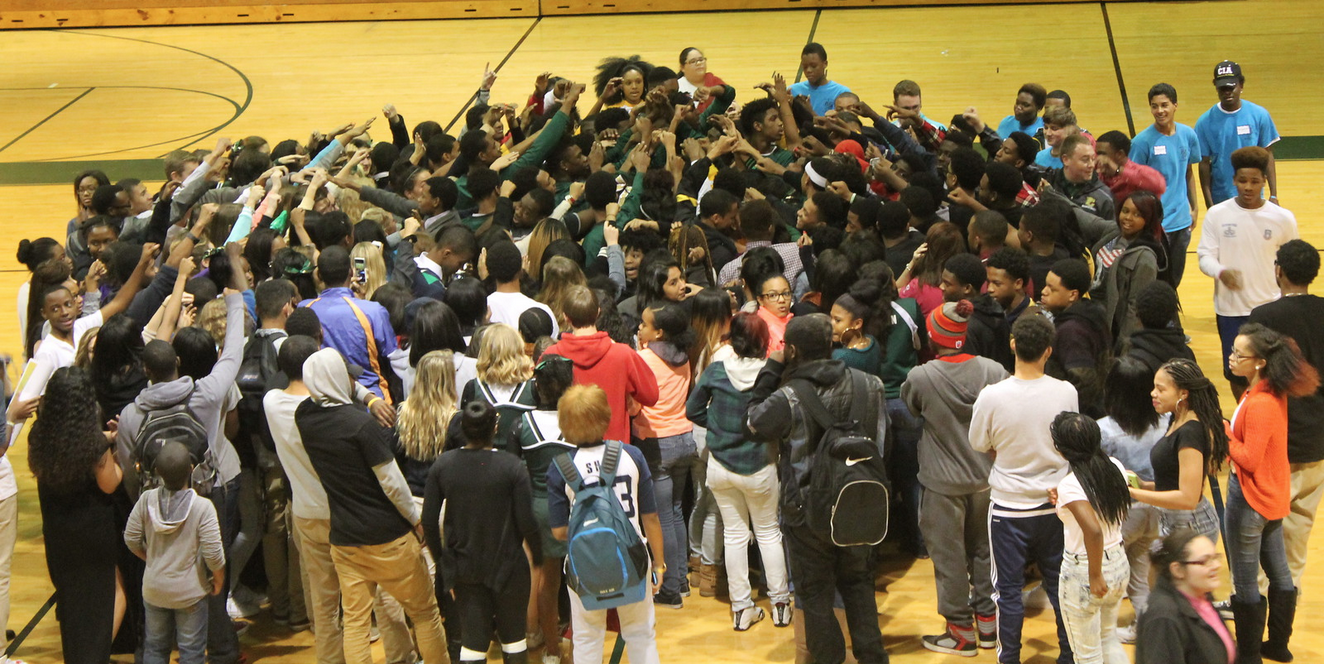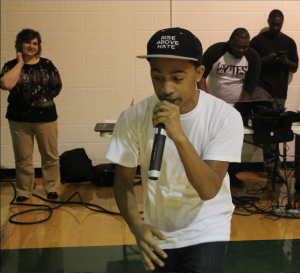 When the 2:30 bell rings, students often get excited to leave, but an after-school event made students get excited for the basketball season on Friday, December 5. At 2:45 after school, boys varsity basketball coach Travis Carr and the varsity team along with DECA hosted a "basketball bash" to kick off the basketball season.
"The bash was a fun experience for everyone involved," Carr said. "I want to thank Mrs.Beales and all the DECA students who sponsored this fantastic event. I am proud to be a coach at a school with so much student body support," Carr said. "The players loved seeing their peers after school. Students could've been doing anything on Friday after school, but they chose to be there for our team."
The event started and ended with the dance team, and a DJ played music throughout. There was also a three-point shootout, a rap battle, and a half-court shot contest.
"We had a lot of participants and enjoyed everything. My players loved throwing out t-shirts to the crowd. If you ask the students low-key, I think they really liked the rap-off," Carr said.
The boys basketball team had not only the help of the students, but the help of Kim Beales and the DECA club. DECA is sponsored by Beales and Michelle Crumpler.
"DECA officers began brainstorming ideas for the bash after school started," Beales said. "Officers would cross off ideas or confirm, and then I would take those ideas to Coach Carr for approval. From there we began to ask groups for performances, found a great DJ, and created the DECA step team."
The bash was held like a pep rally, but was not technically considered a pep rally, and the SGA (the host organization for school pep rallies) was not associated with this event.
"We were trying to think out of the box, and create enthusiasm for the upcoming basketball season," Carr said. "Pep rallies during school are limited to 30 minutes, so we decided that an after-school event would work better for the events we wanted to do. Overall, I think the Bash went wonderfully. Like any first time event, there are always things to reevaluate and maybe change the next time. I have found the more you do it, the better it becomes."
Photos by Ronald Dayvault and Matteo Reed.