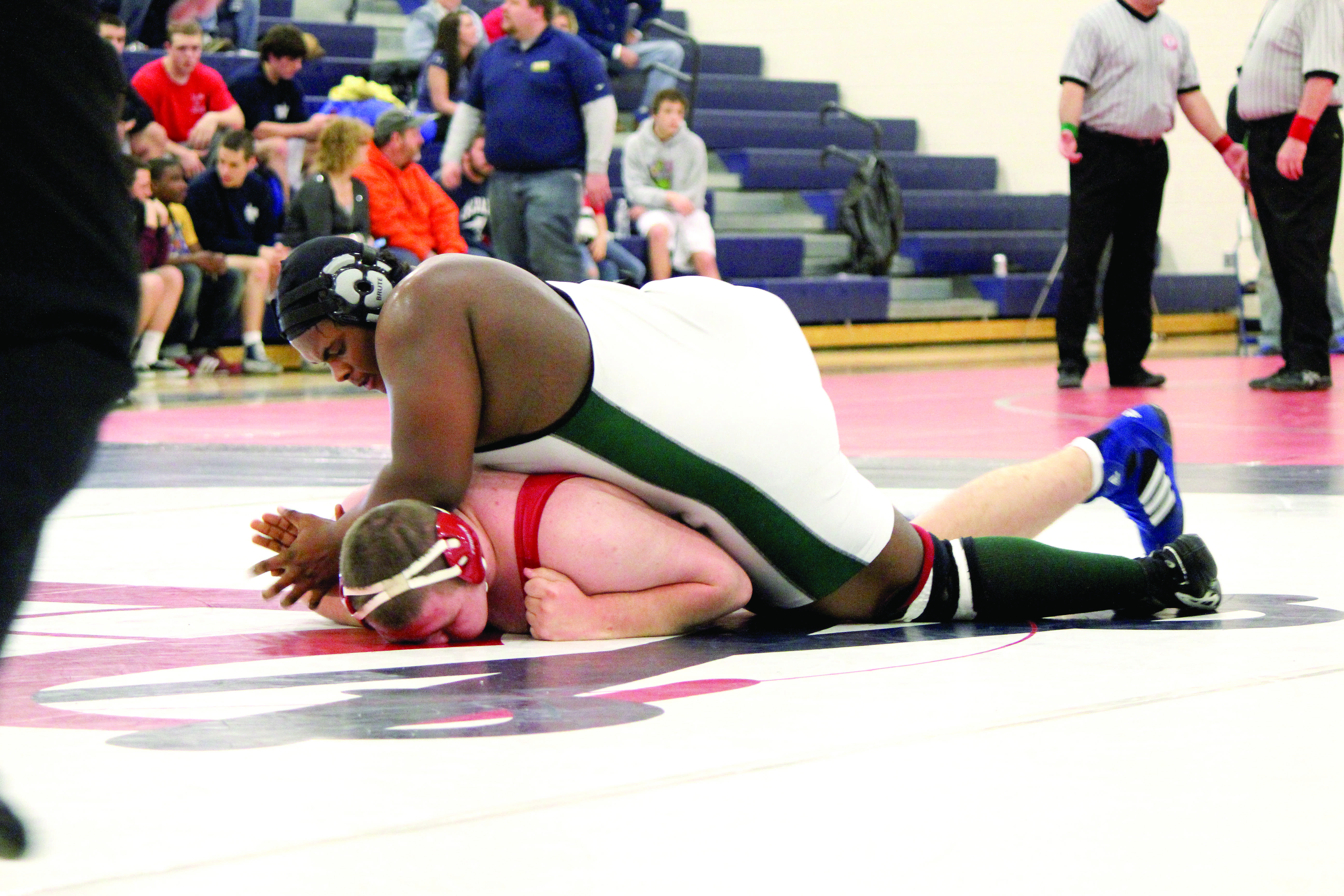 On Nov. 2nd and 3rd, junior Carlos Littles stepped on to the mat with a fierce look in his eyes, ready to compete against anyone that came his way.  He was up against a wrestler from Ashburn, but his biggest adversary that day was an unexpected injury.
Littles has been wrestling for the school since his eighth grade year.  He also wrestles for Virginia Team Predator, a travel-wrestling club, when he is not wrestling for the school.
The competition was at Virginia Beach.  Littles was up against a wrestler from Ashburn when the injury took place.
"I was wrestling for Virginia Team Predator," Littles said.  "I was being coached by Mr. Kellan."
Littles has been interested in wrestling since he was a little kid but he did not try out until the eighth grade when football season was over.  He has played sports all his life so when he felt pain near his neck he had the worst in mind.
"When I immediately felt pain up my neck and back I was concerned that it was a concussion," Littles said.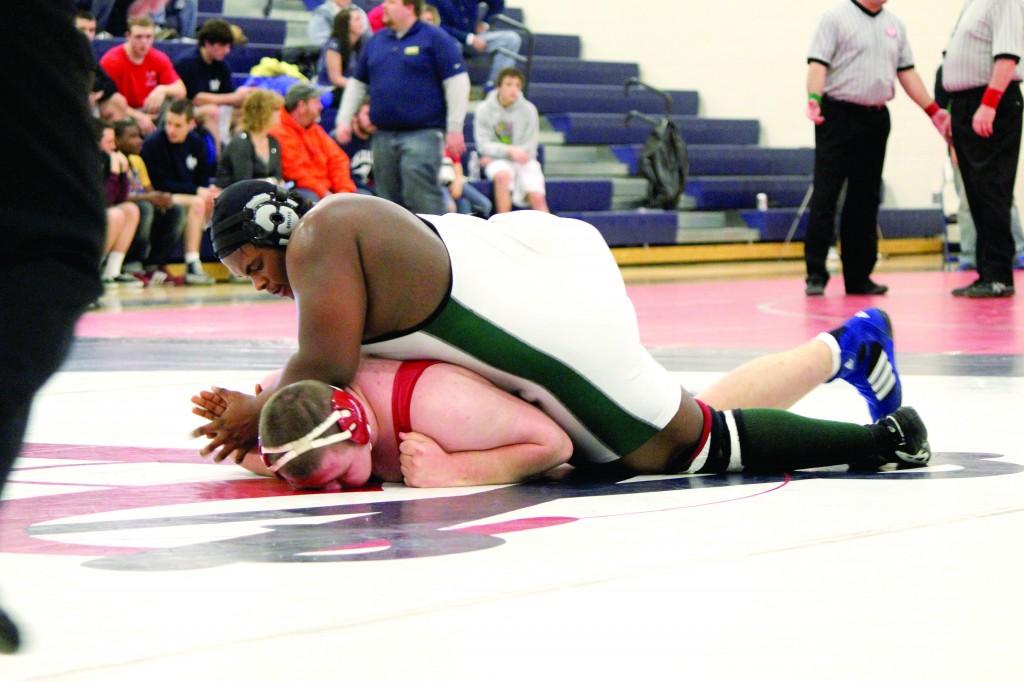 Littles has been dealing with Patella Femoral syndrome, a condition where his kneecap does not lock normally. Along with dealing with another injury, Littles has had to add restraint on his wrestling.  Even with a series of injuries to overcome, Littles worries about his recovery and how long it will take for him to step back on the mat.
"For recovery, I got a shot in my back to help speed up the recovery time.  I was also told to stretch it and bridge it," Littles said.
Whenever someone gets an injury they immediately have friends and family show their concerns, and if the person is alright, gratitude. Littles' friends and family were not only concerned but proud that he was able to accomplish as much as he did.
"They were also concerned that it was a concussion," Littles said.  "They said I did a good job in the competition."
Although Littles has just added on another injury, he has no hesitation about going on in wrestling.  He even continued in his tournament with the pain of his injury constantly spiking during his matches.
"I tied for second and got third. I could have done better if it wasn't for the injury," Littles said.
With his background in almost all sports, but predominantly wrestling and football, he has dealt with injuries before and can compare the types of injuries he has gotten over the years.
"I first hurt my knee in 2012 at states, but it doesn't compare to this one because it was in a different region of my body and the strain caused dizziness," Littles said.
Littles will be starting the school's season as planned with no delay in matches.  He has to be on guard for any type of tricks any wrestler throws at him.
"I stood up, I got tripped, and then I fell on my head which put all my weight on my neck," Little said.  "I felt pain up my back and neck right away."
He hopes to avail his injuries and show that he will not be stopped by a couple of injuries, that he can do better than what he has done before.
"This has not made me hesitate about wrestling. Injuries are a risk for all sports," Littles said.