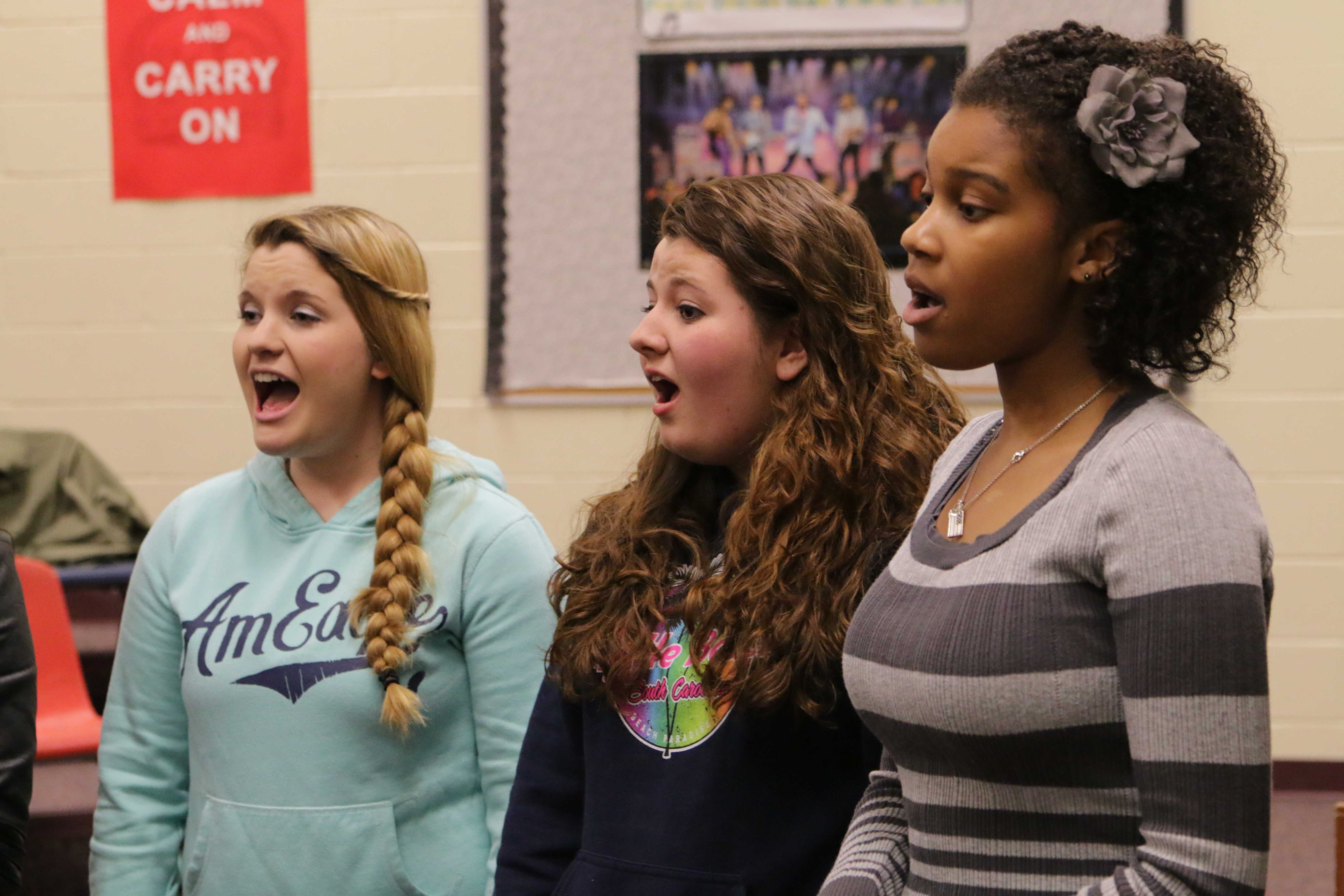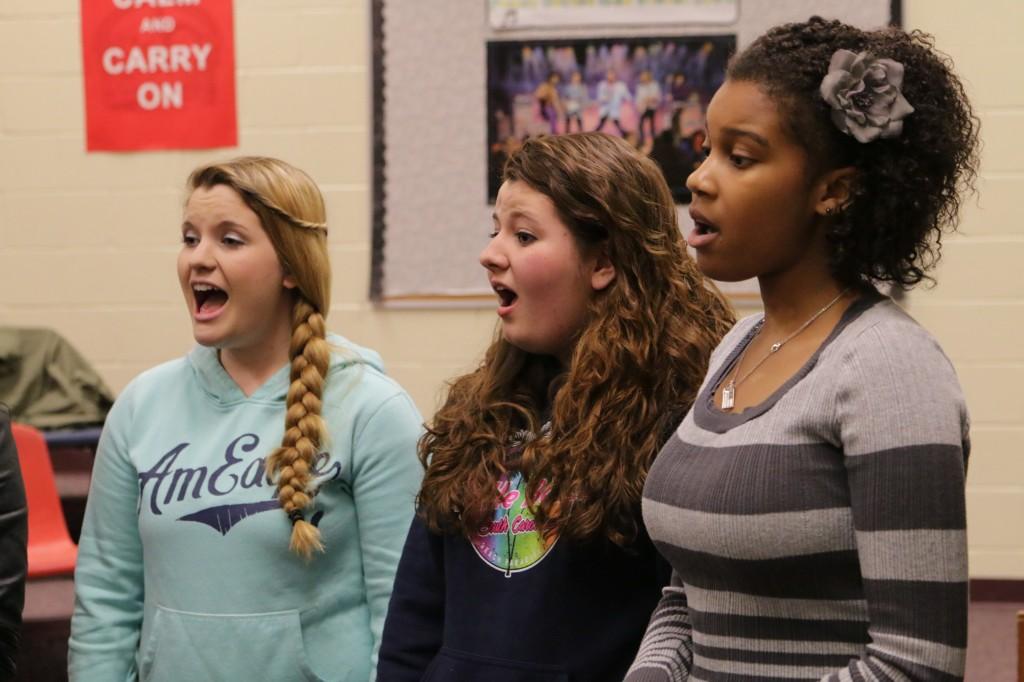 Senior and choir president Sade Ferguson steps onto the stage to try and show everyone what the Royaltones are all about, and what they have been working on for months on end.
The Royaltones show choir, a step up in difficulty from both regular and advanced choir, is a new concept for Prince George. Its identity is really unknown to the student body. Many question the difference between show choir and regular choir and show choir and theatre..
"Show choir is pretty much an intense version of choir, with a lot more facial expressions and choreography involved, as well," Ferguson said. "It is a lot like the show Glee, which focuses more on pop music."
Choir teacher Jessica Barkley had no experience with show choir coming out of high school. In fact, she never came across it until her first year teaching.
"When I was in high school, I never did [show choir], but then I came across it when I started teaching, and I absolutely fell in love with it," Barkley said.
Since this is the first year of show choir, the students that participate in it are taking it as a challenge to set the tone for the future.
"Being the first show choir, we have to try to set the standards for more show choirs for years and years to come," Ferguson said.
The show choir will try to do just that, when they hold their first performance coming up on Dec. 17. However, electrifying and astonishing the student body, as they would like to, takes an abundance of focus.
"Some of the things that we have been trying to focus on [for our first performance] are blending our voices, showing our emotions, and just having fun," Barkley said. "Having fun is a major key, because that is what show choir is all about."
Seeing as it is their first time performing it is quite usual for there to be a bit of nervousness within the group.
"I am really nervous about hitting some of the weird notes that we have, and there are also some weird pitches we will all have to hit," junior Luis Rodriguez said.
Albeit the nervousness, the Royaltones are eager to perform in December. The show choir is just asking for everyone to give them a chance to impress, to let them show the students what they have been working on since September.
"We are going to rock [the December performance], our soloists are pretty amazing," Rodriguez said. "Expect [our performance] to be right up there with the advanced choir's performances."
As far as gaining the respect and gratitude from their teacher, it sounds as if the Royaltones have already earned it.
"[For the December performance], the students are going to go out and do well," Barkley said. "[The students] will sound great, and the whole performance will be great."
After they 'rock' the December performance, all eyes will be on the show choir for their second recital in the spring.
"The second performance that we do in the spring should take place in April, and [the second performance] will have much more choreography than the winter performance," junior Samantha Martin said. "Our choreographer kind of quit on us, so we do not have as much choreography as we would like to have in the first performance."
Barkley seems to be hopeful for the future for show choir and the entire choir program at Prince George.
"[Show choir] will be a good addition to the choir program that we already have, and I think that everyone will enjoy it," Barkley said.