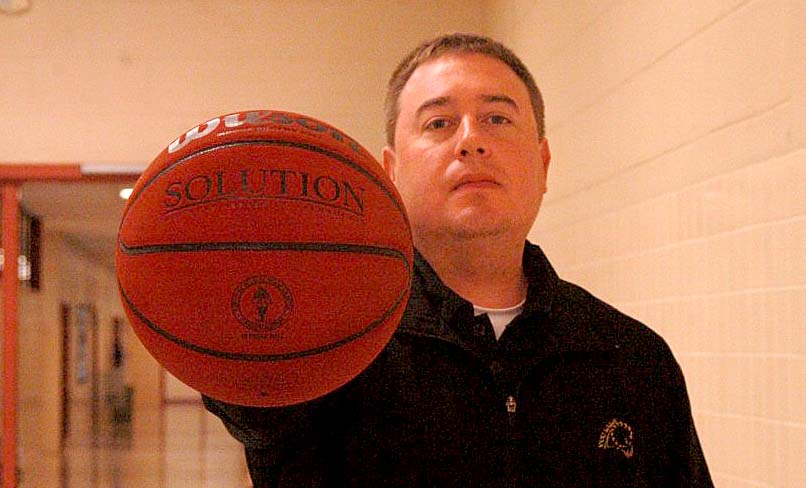 Boys basketball tryouts begin today for the new season. Before hitting the hardwood, new varsity basketball coach Travis Carr sat down with writer Madison Strang to answer some questions.
1)   Why did you become a basketball coach?
'The sport of basketball is my passion and if I can't play it professionally then I want to coach it. Also I want to contribute to the athletic means of the high school."
2)   What made you want to go out for the new head coaching position? What qualifies you for the head coaching position?
"I wanted the job because it has been a dream of mine to have that position and I believed I am qualified because of my experience as a assistant coach for eight years."
3)   What are some of your experiences with basketball?
"I played basketball in high school and then worked for the basketball team in college."
4)   How are you going to balance being a teacher and a head coach?
"I don't think it will be that much of a adjustment since I have been coaching for 8 years. The teaching doesn't change but the time for basketball will. I still have to make time for interviews with TRN, local new, and ESPN."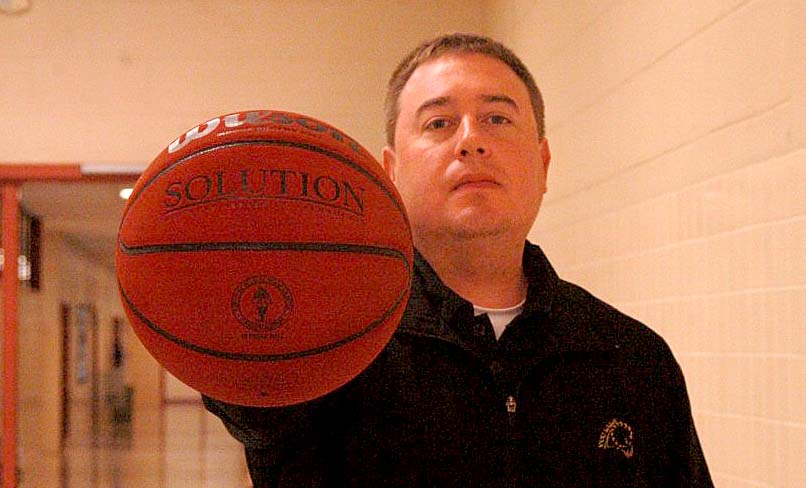 5)   What changes are you going to bring to the team?
"We are going to keep the baskets at 10 feet. Things that are going to be different are that the practices are more intense, organized, and structured. There will be a new brand of basketball here at PG offensively and defensively. It will be exciting to watch."
6)   What are you expecting out of your players?
"Do well in class, be model citizens, and to be on time. When I say practice begins at three they are late at two fifty-five. The word of the year is HUNT. We hunt everything- good grades, loss balls, our opponents, and our futures."