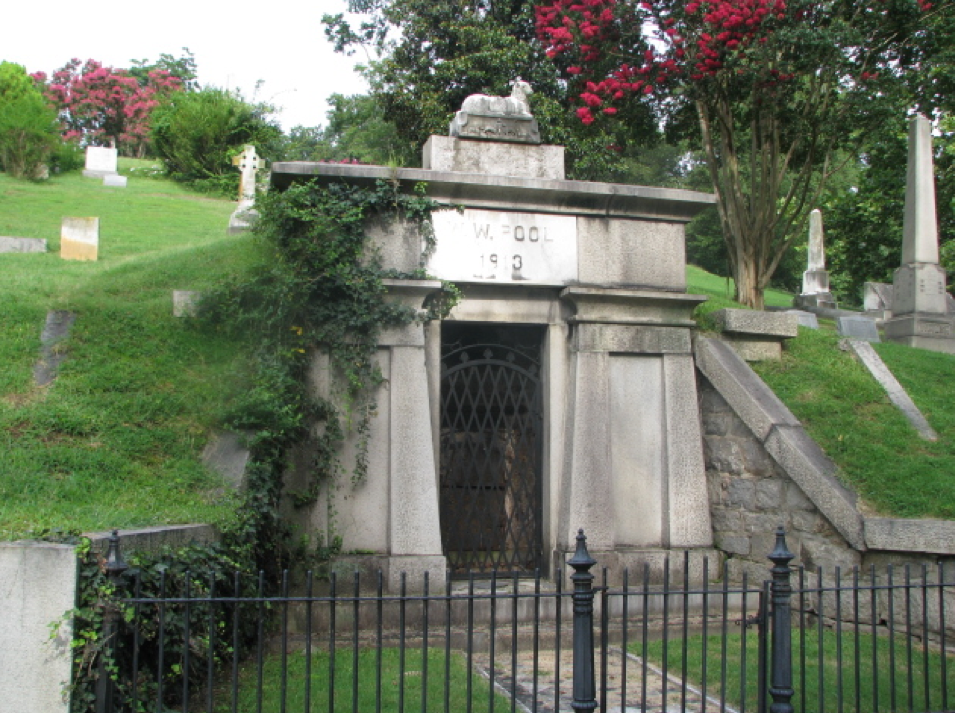 War ghosts, haunted houses, and abandoned buildings are all part of the Ghost Tours in Richmond. On weekends, teachers Marcia Edmundson and Elizabeth Houlihan give walking tours around the Poe Museum in Richmond.
These guides aren't meant to simply inform, but to scare. In Richmond, there are many peculiar and creepy stories to be told around this time of year.
"We have a few historic neighborhoods," Edmundson said. "We take folks around and tell them some of the history of things that happened in some of the buildings, and also some of the creepier aspects of what people have experienced."
This company, Haunts of Richmond, is connected to the Poe Museum and also conducts haunted houses as well as these walking tours. The walking tours started nine years ago after the haunted houses were established in October 2004.
The company Edmundson works for runs a seasonal haunted house.
"They used to run it year round in Shockoe Bottom and people would come by and say 'The haunted house is great but what about the walking tour?'" Edmundson said.
Since people really wanted ghost tours, the company worked to create some. Edmundson and Houlihan both strive to make the tours as interesting and as spooky as possible through Richmond's history.
"I've also helped research and develop a new tour called the Pub Crawl and I will occasionally help with the haunted house side of the business with buildings," Houlihan said.
Each tour focuses on one certain part of Richmond's spooky history. These tours include Shadows of Shockoe, Church Hill Chillers, and Phantoms of Franklin. Houlihan shares an insight into what a tour is like, being a tour guide herself.
"We start at the Poe Museum and talk about three or four of the different buildings on location there," Houlihan said. "From there we will go out to what is now known as Remnant, which used to be Laser Quest, and it was Florida's hospital during the civil war."
From there, guides take people to the Churchill train tunnel where there was a collapse many years ago. They continue to the Cold Harbor building to share more stories and history.
There is a 'Richmond Vampire' in the city as well that's connected to the Hollywood Cemetery. Houlihan tells of how the Richmond Vampire story can be found on Google, which makes it even more legitimate.
"We go down to the Seventeenth Street Market to the original YMCA in town which now is the home of Rosie Connolly's Irish pub and city bar and shop house," Houlihan said.
"We have a website where people can buy their tickets online at www.hauntsofrichmond.com and we always recommend that folks get their tickets ahead of time because getting into this time of year tours will sell out," Edmundson said.
People can also buy tickets at the door before the walking tours start that evening. The tours are done despite the weather conditions.
Walking through the tour is one thing, but Houlihan declares it's a blast to actually be the guide.
"It's great being able to meet different people from all over the country and being able to share the history of the city and to just tell the spooky things that have happened to myself and other people in the buildings," Houlihan said.