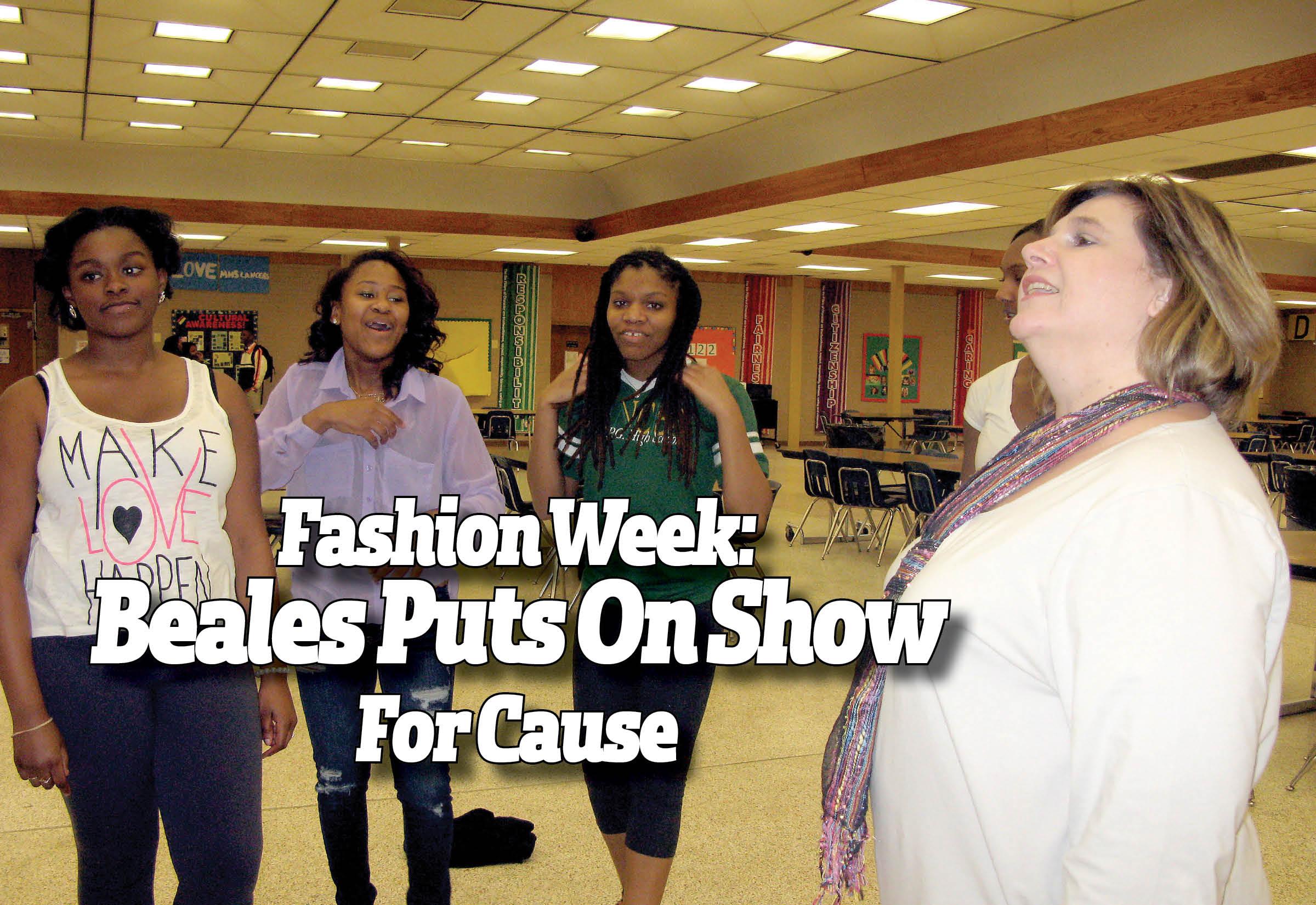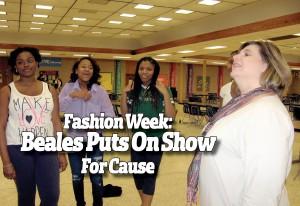 By Genevieve Perez
As she gently sets her schedule down with a smile, Kimberly Beales tells stories about her experi- ences. Big fluffy brid- al dresses, number crunching, and struts were all involved in her daily life style. This fashion marketing teacher in our school, is helping her students put on the fashion show together.
"We start by planning it in September," Beales said. "That is when we decide what scenes we do and what we do with them."
Planning starts in the class with all of her students from all of her fashion market- ing classes. These students come together and decide what they want to be in the show as a big team. They all know Beales is the best for the job because of her fashion his- tory.
"Appalachian State University in North Carolina is where I earned a Clothing and Textile merchandising degree with a dou- ble minor in marketing and management," Beales said.
Thanks to her college degrees in Appalachian State University, she is able to teach many students about fashion and how ordi- nary life all ties in together. These principles of fashion can help you stay organized and become a role model.
"While working with Belk, they put me into the Bridal Department and I found out that I enjoyed it," Beales said. "Afterward, I became the Operations Manager at Tif- fany's Bridal."
Her experience in the fashion field has made it possible for her to pull extravagant shows together in many different regions. The rehearsals, which include each models' blocking techniques, were all the same.
"I have done shows in Richmond, Vir- ginia Beach, Charlottesville and Norfolk," Beales said.
Fortunately for the students, this is not the 'normal' runway. There are going to be different scenes all under one theme. Each category will hold different contemporary fashions that are new and trendy. Some of the scenes are reflecting off of famous songs and movies, grabbing the attention of many parents and students.
"People should be looking forward to all the entertainment," Beales said, "There will be tons of music with dancing and funny scenes."
People sitting in front of the stage can see an organized show after Beales and her students pull everything together. Some- thing that observers do not see is the behind the scenes chaos like the clothes and make- up are scattered back stage.
"Organization and all the behind the scene stress is the most stressful part about putting a show together," Beales said.
There is much more to planning a fashion show than just deciding what scenes to put in. To be in the show you need knowl- edge of the stage and tempos of music. Teamwork is also a requirement to hold the show together.
"After all the planning, we do rehearsals so the students know where to stand, how to walk, and have timing down," said Beales.
At times there can be mishaps back- stage, which can include the models becom- ing sick. Probably, even having broken heels can set the flow for the show. Beales has plans for the things that may happen such as these.
"The models always have back ups," Beales said. "Back up shoes, clothes and I have an emergency kit which include duct tape, needles, and thread."
If any model accidentally falls or loses a shoe, Beales coaches them enough to make it seem as if it was meant to be. Acting non- chalant is the best technique these models have before getting on the stage if any ac- cidents happen to them.
"On with the show because I need divas on stage not off," Beales said. "I have had stu- dents pretend they are taking their shoes off on purpose."
The fashion show takes place Mar. 13, at 7:30. The tickets are on sale for three dollars in advance and five dollars at the door.