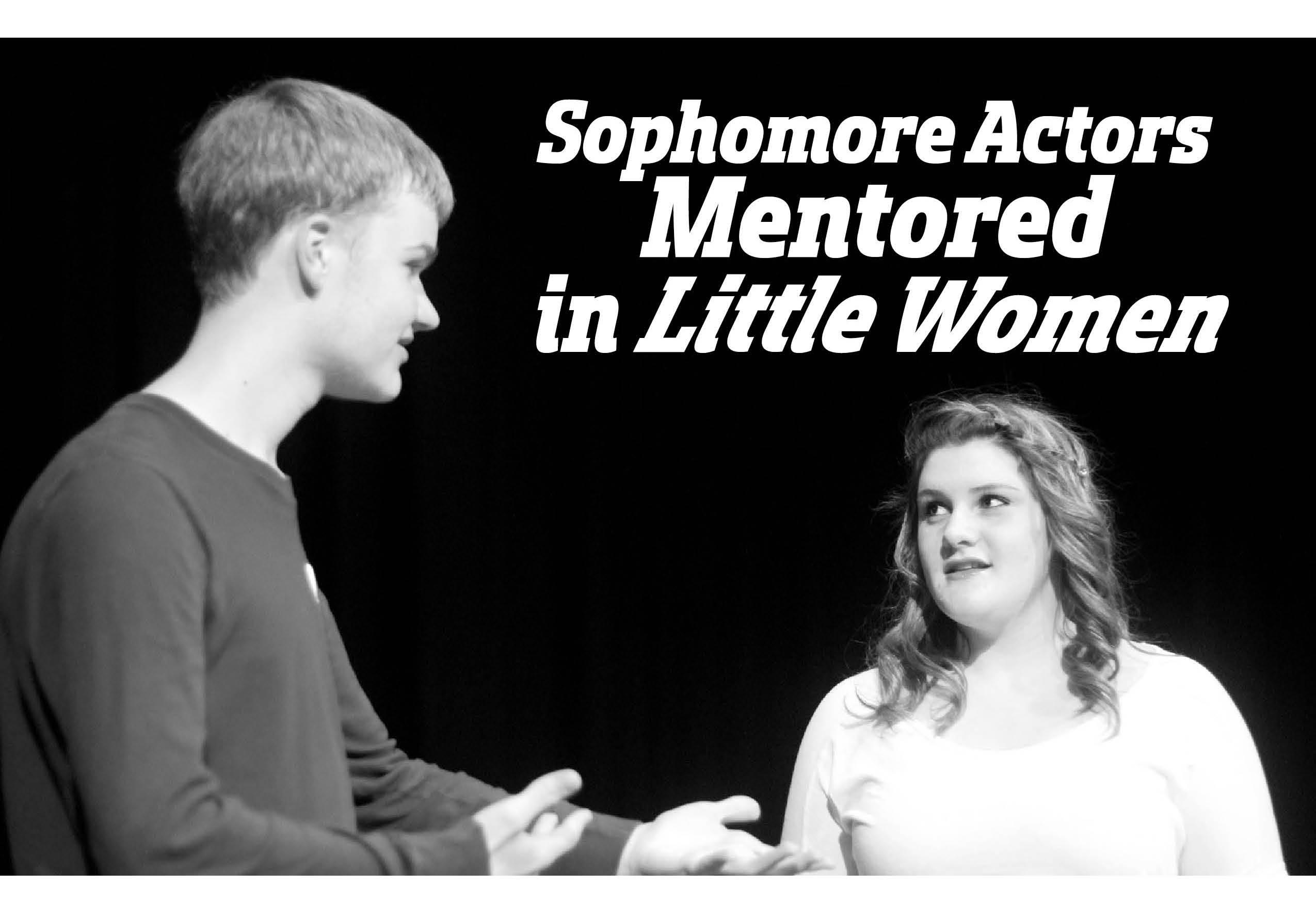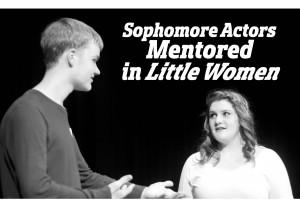 Sophomores Tyler Whitby and Nicole Messina are the only two sophomores in the upcoming play, Little Women.
Whitby has been in numerous plays before, but he has noticed something different about this one.
"I've noticed that [at the high school], the rehearsals are a lot more laid back; it's even scary sometimes, because I'm used to a more strict environment," Whitby said. "I think maturity is definitely involved; Mr. Philips gives us independence, because he has high expectations of all the students."
So far, there have only been a couple rehearsals, in which the whole cast reads over the script, and into their character tones.
"Everyone is very enthusiastic," Messina said.  "We even did backstories, that were previous to the play as if you were the character themselves. It helped us understand our roles better."
Whitby considers it a great privilege to work with the more experienced members of the cast.
"It's really an honor to work with all these talented people. They've had a lot of great experiences before," Whitby said.
The cast is small compared to some of the other plays with which both have been acting in before. They both are very grateful that they are involved with this one.
"The auditions were a tight decision, I'm sure," Whitby said.  "There were a lot of people, and few roles to fill."
Because they are the only two sophomores, Whitby and Messina would usually stick together while meeting the other members of the cast.
"There are a lot of similarities between Tyler and the older members, but because we are around the same age, he's more relatable to me," Messina said.  "I've met some new people, too, during rehearsal – which is really great as well."
The opening night of the play is December 6th, with other performances on the 7th and 8th.
"Even though the rehearsals are more laid back, [the play] is always pulled together in time for the opening night, and it also turns out well," Whitby said.