[display_podcast]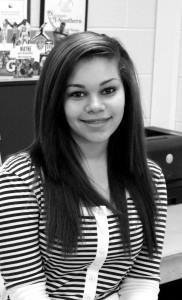 This I believe that miracles can happen. I've been raised in church all my life to believe that God can make miracles happen in people's lives.  Never saw it until my aunt was healed of cancer.
She was put in the hospital on her birthday two years ago. The doctors diagnosed her with ovarian cancer and suggested surgery then chemo therapy immediately, she decided against surgery and took chemo instead.
At first, she didn't lose her hair but later on she did. She drove herself to her own chemo treatments (my mom helped at times) also. She would tell me how she could feel the chemicals flowing through her body and how icky it felt to have chemo therapy. She never vomited or lost weight and she barely felt cold most of the time.
Her T cell count was around fifteen hundred before the chemo therapy. It scared her at first but she gathered her strength to overcome this situation in her life. It hurt me personally to watch her lose her hair, receive the chemo, be moody or cold, and see her cry and feel pain; she always moved on and picked herself up and prayed to God. It was very inspiring as well as sad.
Today, her T cell count is eight. It's less than the average person! She didn't get surgery once and she proved the doctors wrong and beat the odds against her. She was given six months to live and it has been two years now. Miracles do happen; you just have to have the strength, courage, and faith to let the miracle happen.