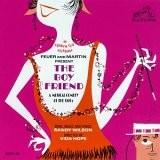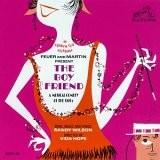 By Kourtney Galvin
Fort Lee Playhouse presents The Boyfriend, Nov. 6th-21st. Showtimes are 8 pm for Saturday and 3 pm for Sunday performances.
The setting of the play is in the French Riviera. Polly is an English heiress who goes to the Mme. Dubonnet's Finishing School and has no escort for the dance coming up. She falls in love with a delivery boy named Tony and to heed her fathers warning about fortune seekers, she posses as a working girl.
Miss Polly played by Emily Haswell, Tony Bruckhurst Polly's "boyfriend," is played by Chris Withers. One of our own students, senior Russell Slouffman, also has a lead role, Bobby. Russell Slouffman was hoping to get the role of Bobby.
"[I wanted to be Bobby because] he has his own dance, its called the Charleston and he has his own song to go with it with his girlfriend Macie," Senior Russell Slouffman said.
Russell was also in the previous play Pippin with another PGHS student, senior Megan Tate. In this production they were both assumable members.
"It was just such a different type of show compared to what Prince George has ever done. […] Pippins music is amazing," Tate said. "The play write is just such a different type of story and just draws you in, and the magic."
There are 10 parts in the Boyfriend (five female and five male). There were over 20 people that auditioned for the roles in the play.
"I encourage all people that are interested in theatre to come and audition for Fort Lee," Tate said. "Fort Lee is just amazing."
Next auditions for the Lee Playhouse production of Same Time, Next Year are Jan. 3rd – 4th. If your interested and want more information you can call (804) 734- 6629 or look on the Lee Playhouse website: