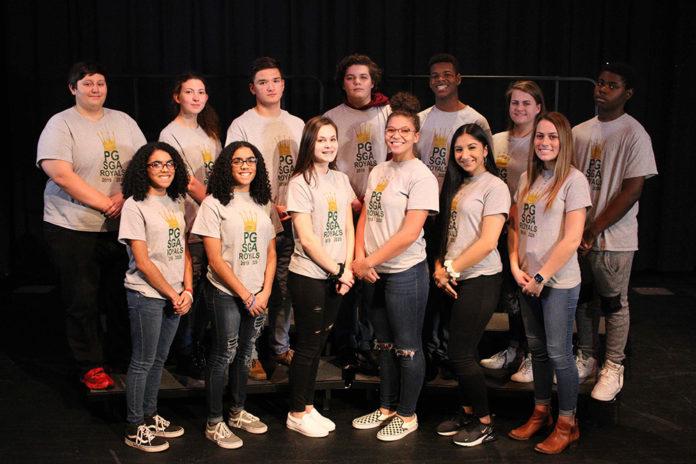 With the sound of clicking keyboard keys flooding the air, students fill out the online application for the high school's Student Government Association.
Applications for the school year are completely online, and the deadline was October 22nd. Marcia Edmundson, the SGA sponsor, is working hard to continue the club and collect applications even during the pandemic.
"Everybody who applies will be accepted," Edmundson said. "As long as they meet the GPA requirements and they have no disciplinary or honor code violations, they will become a member of SGA."
In addition to the new ways of collecting members, the way officers are elected will be different as well.
"The students will select their officers as far as president, vice president, and secretary, and also nominate somebody to serve on the SGA Executive Board," Edmundson said.
Junior Karlie Evans is one of the students hoping to hold an officer position, as she has previous experience.
"Last year I was vice president and I felt I had a large part in what the club did," Evans said. "This year, I feel I can be good as either vice president or president because I'm good with my communication skills and working side-by-side with people."
Although many events are cancelled or postponed, Edmundson still plans to host a special activity that most students missed having at the beginning of the year.
"Theoretically if we get to have football in the spring, homecoming would be in the beginning of March, but that's still up in the air," Edmundson said. "I would still like to have some sort of spirit week, even if it's not attached to homecoming, but for students to have a chance to dress up."
Along with the club's exciting activities, it also provides essential life skills that can benefit every member.
"There are a lot of leadership opportunities," Edmundson said. "There are also chances to work together towards a common goal, problem solving opportunities, and communication skill building."
In addition to benefiting its members, SGA works to help the whole school.
"We work together to provide for our school, everyone in our class, and our community," Evans said.
This year will be very distinct from previous years, but Evans is still staying positive by focusing on the idea of teamwork even with social distancing.
"Given that it's going to be very different because of the coronavirus, I'm looking forward to seeing how we all work together to achieve different things in different ways.
GSA Overcomes Challenges Through Pandemic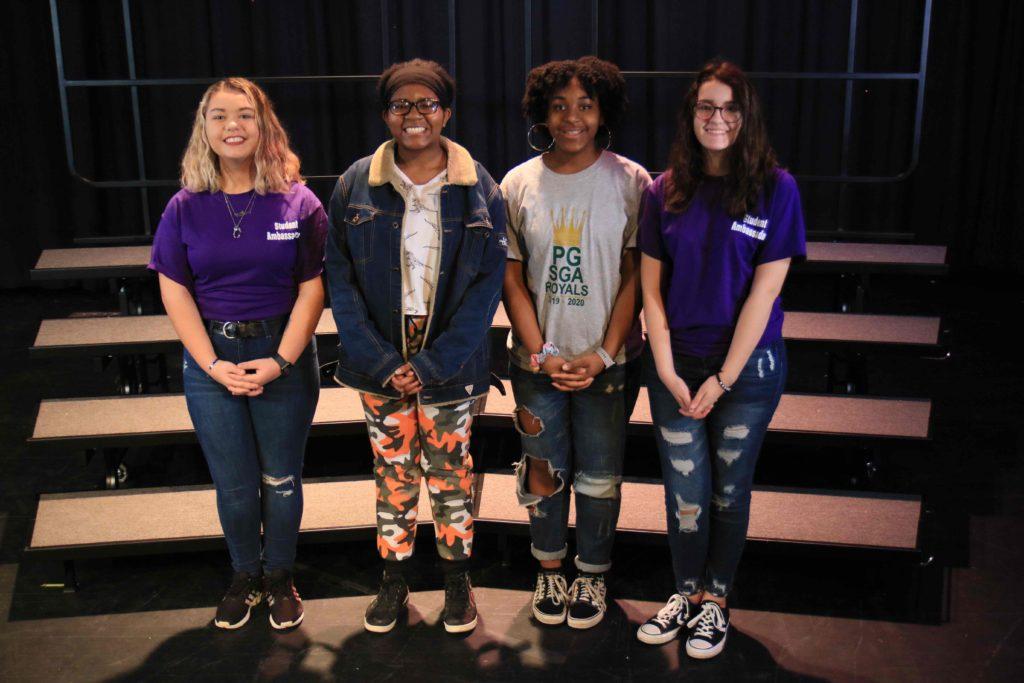 With colored papers full of information about GSA in hand, Catherine Beasley begins to hang up new announcements about the club she sponsors on the bulletin board outside the F wing commons doors.
Beasley is the head of GSA, the Gay Straight Alliance at PGHS, which gives students an opportunity to offer support to fellow students, learn about LGBTQ+ issues in the community, and work for growth and change. This year, they are accepting applications differently.
"I'm taking online applications, so students can email me for the GSA application," Beasley said. "Students can send it back to me by either dropping it off in person or email it back to me as a picture or a scan."
After submitting the application and becoming a member, students can expect to meet in a different way than the previous years, but Beasley is still staying positive.
"We'll be doing Google Meets or Zoom meetings instead of in person meetings," Beasley said. "I'm not sure how that will change our activities through the year, but we'll adapt."
GSA has been a very active club in the past, with many events that bring awareness to LGBTQ+ issues.
"In the past few years, GSA has done the GLSEN campaign, the no-name calling week, and what used to be called ally week," Beasley said. "It's important to bring awareness to the whole school community that bullying is a real thing and that it impacts the people around them."
Before Beasley sponsored the club, a different teacher at PGHS was in charge of running GSA.
"Karen Webb, our government teacher, started GSA years ago, and it was very controversial back then, so I have to give her credit for that," Beasley said.
After Webb, Beasley's reasoning for becoming the sponsor of the club is personal to her.
"I requested to take over GSA when my cousin came out. It inspired me because she was in her twenties when she came out," Beasley said. "I wanted to make sure that nobody ever felt like they couldn't feel safe coming out."
In addition to her family inspiring her to take over the GSA, she wanted to help bring awareness to the club for the students at the high school.
"The club was really inactive at the time and I wanted to try and bring it back," Beasley said. "I just kind of took it over and tried to get kids involved."
Beasley wants every student to know that the GSA is a place where people can express themselves freely.
"I'm hoping that the students know that [my room] is always a safe space in the building to come to," Beasley said.
Junior Rachel Hobbs, a previous member of GSA who hopes to join this school year, knows how the club is beneficial to the school.
"It's a place of acceptance in an area that most people consider an unaccepting place since we're in the country," Hobbs said.
Although the club did not get to have many activities in the previous year due to the pandemic, Hobbs is hopeful for the future of GSA this school year.
"Last year we got cut off really short and didn't get to do pride or as many things as we wanted to, but hopefully we get to put more into the community this year," Hobbs said.
Hobbs has faced some challenges, but others educating themselves and becoming more aware of issues facing the community can help tremendously.
"As a member of the community, it does get a little difficult to make friends," Hobbs said. "Getting people more exposed and more educated helps everybody in the long run."
Overall, Beasley and the GSA are focused on the bigger picture when dealing with LGBTQ+ issues.
"The goal with GSA would be to push for changes in our community that make our community more welcoming to everybody," Beasley said.