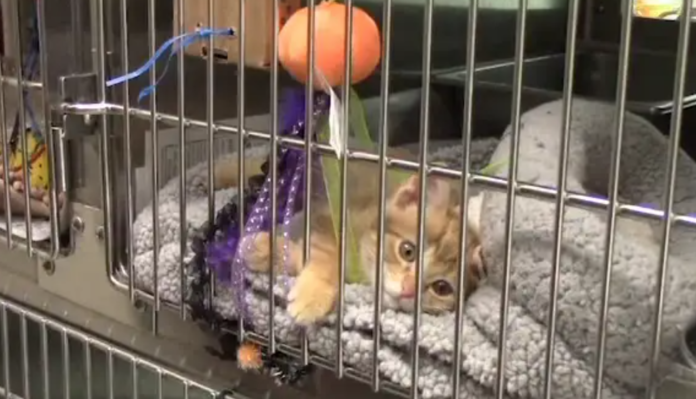 Back in March when COVID-19 hit, the Prince George Animal Shelter was forced to close its doors for the safety of its staff and animals. Animals were still being adopted but it was by appointment only.
In September the shelter was able to finally reopen its doors to the public.
"We have actually been doing pretty well," Kennel Officer Kyle Duty said. "We were doing appointment only adoptions and that allowed us to focus more one on one with the person and the dog."
Since its reopening the shelter has also required temperature scanning and masks for its visitors.
"Typically its gonna be the animals waiting for our kennel techs to come in so the animals can then be fed," adoption coordinator Kaitlyn Stallings said. "Once they're being fed, for our dogs, they get to go outside if the weather is nice just to give them some exercise."
Cats do not get outside time but when their cages are being cleaned they have time with the kennel techs.
Adoptions are taking place daily and new pet owner Stacy Cornelius explained why she was there at the shelter adopting a new kitten.
"I have always wanted to have a pet and when COVID-19 hit I have been in the market to give a good home to a pet. Every pet needs a good home at the end of the day," Cornelius said.