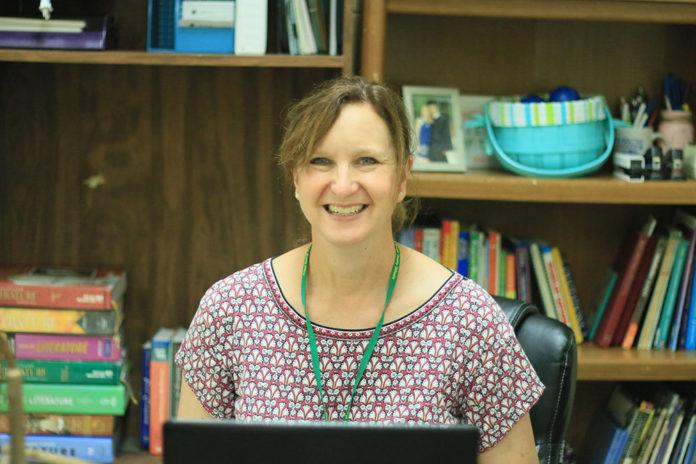 As halls fill with students rushing to their class, Monika Halligan stands at her door, ready to welcome her new students like she has many years before.
A teacher of 31 years, Halligan is not new to teaching, even in Prince George County. After teaching at JEJ Moore Middle School for three years, she decided to move to the high school. Her love for her students is still strong, regardless of the school.
"My favorite part about teaching would definitely be the students," Halligan said. "I enjoy watching their successes and love hearing how they are doing after they leave my classroom for the last time."
Halligan graduated from Campbell University with masters degrees in English and Education. She just so happened to go there on a full basketball scholarship.
"I did not plan on becoming a teacher," Halligan said. "I wanted to be a public affairs officer in the Air Force. A college basketball injury sidelined that dream, and my college coach encouraged me to pursue teaching because she thought I would be good at it."
Halligan teaches primarily English 11, but also has one class of English 10. She has some overall goals for the unique school year.
"My goals for this year are to successfully adapt to any changes coming my way in education, and to be the best possible teacher for my students," Halligan said.