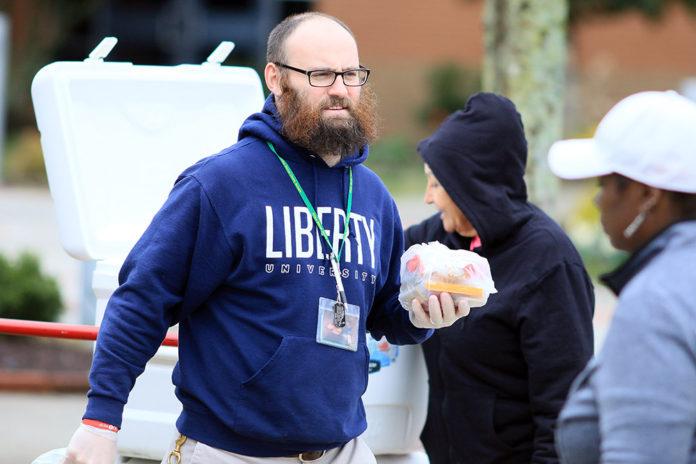 By Madison Bailey
Free meals have been provided by the Prince George Food & Nutrition Services and the Transportation Department to students since Monday, March 16. Despite this week being spring break officially, the food services division of Prince George County Schools has not shut down.
Continuing with the Monday, Tuesday, and Thursday schedule, meals are dropped off to the community at different pick up zones around the county.
"It's been awesome to watch the PGCPS leadership and staff show great heart and dedication in mobilizing to meet a real community need," Pastor Chris Jenkins said.
Anyone in the county may stop and pick up food with a student in their car. Breakfast and lunch is being provided and food service employees and bus drivers are volunteering to help with the distribution.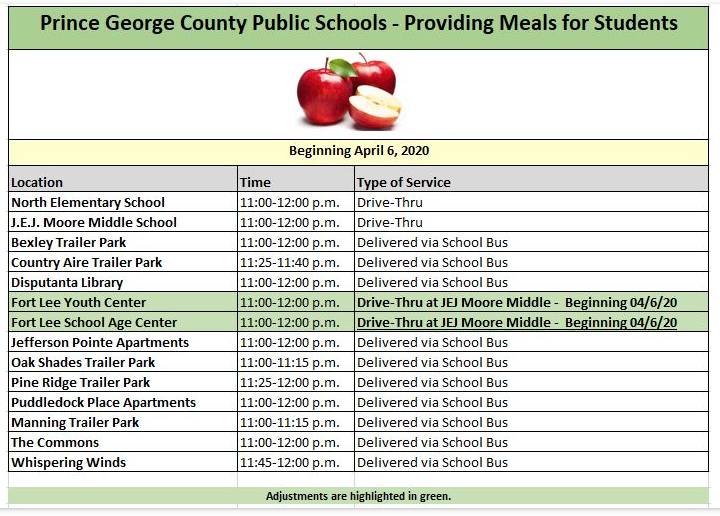 Serving lunch to students in need, school counseling intern and Liberty University student Bubba Dabney has been volunteering with the Student Breakfast and Lunch Program to help out his community as much as possible. With 14 different meal locations, drive-thru or via school bus delivery, Dabney volunteered wherever he could be useful.
"I believe everyone could use assistance, whether big or small, coming together creates unity," Dabney said.
While volunteering for the Student Breakfast and Lunch Program, Walton Elementary food service employee Jennifer Birch worked on the buses to distribute food at one of the many locations. Birch assisted through packaging the breakfast bags, but her main job consisted of delivering food on one of the buses.
"My manager asked for some help from her employees to make and deliver breakfast and lunches. I saw a need and felt that I could be of some help," Birch said.
As the community continues to battle COVID-19, restaurants have also pitched in with Luca's and Morelia donating dinners on March 17th and 18th.
For more information and to fill in the county survey go to the official Prince George schools webpage: https://www.pgs.k12.va.us/
Food services hands out breakfast and lunch at JEJ Moore Middle School.

Food services hands out breakfast and lunch at JEJ Moore Middle School.

Food services hands out breakfast and lunch at JEJ Moore Middle School.