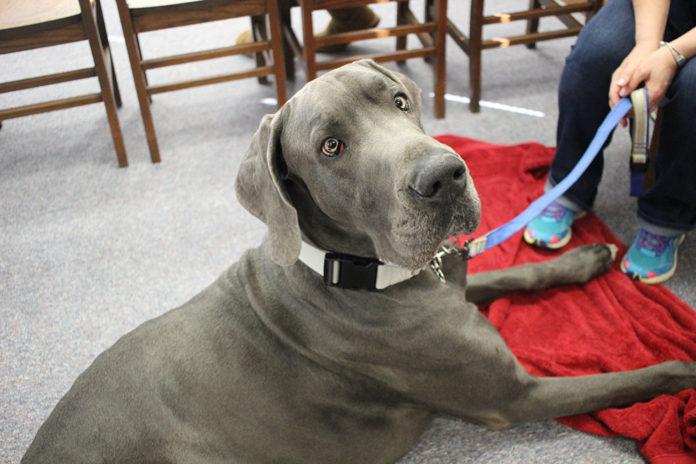 On Monday, February 17, 2020, The Clever Canines Therapy and Obedience Club brought 2 dogs (Jackson and Wakefield) into the Prince George High School library during C and D lunch block. These dogs are professionally trained for emotional and mental support.

"Having these dogs here, it really does something for the students. Their faces automatically brighten up when they interact with these dogs and it does something for them," said Allison Heath.

Jackson and Wakefield were brought in just for that. Many students found joy in being able to spend some time with them. It was proven to be a good stress reliever for those who visited the library.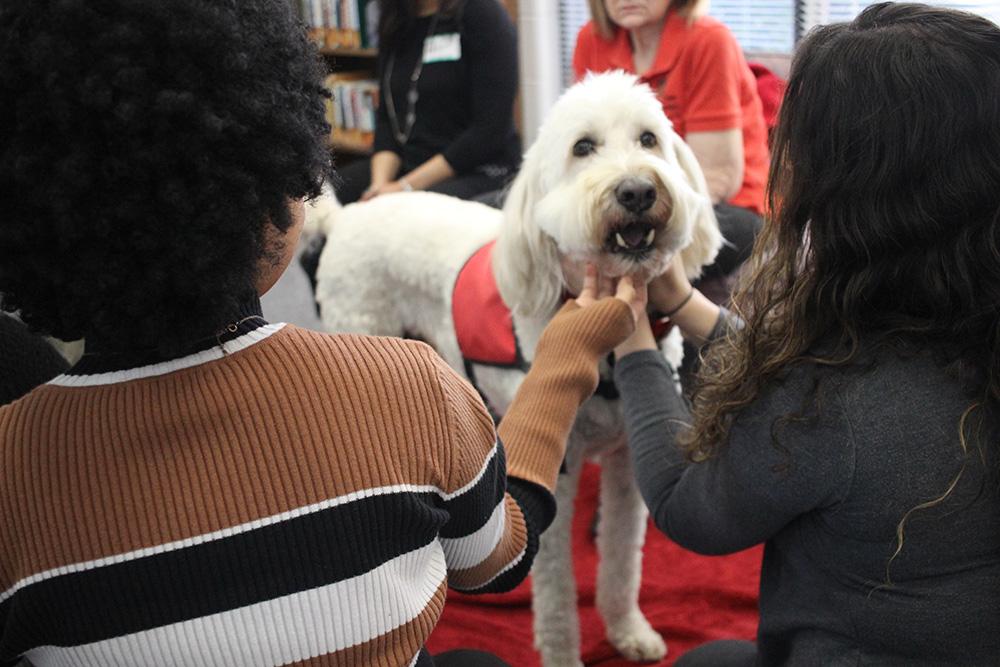 Jackson and Wakefield occasionally take a visit to Prince George high school so students can take a break from the constant work that's going on around them. Many students said that the dogs were incredibly sweet and fun to play with. Students are looking forward to seeing Jackson and Wakefield again in the future.

These visits from The Clever Canines seem to help the staff as well. They enjoy watching students let go of a little bit of the stress, and the staff enjoys letting it go as well. These dogs create a positive feeling in the school, which impacts almost everyone's moods. Many people have stated that they believe that if these dogs were around more often, then the academic performance would rise as well.