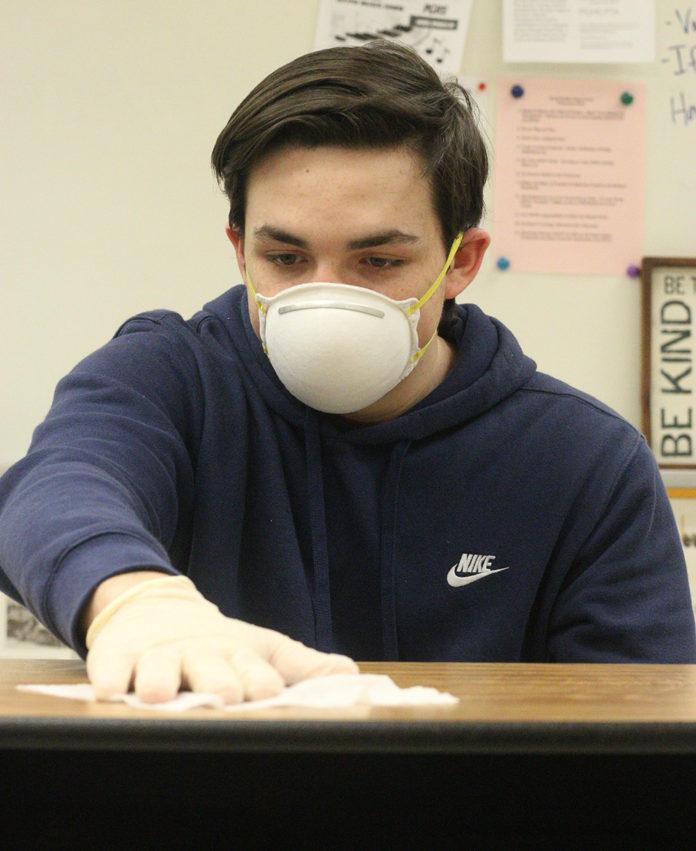 Coughing, runny noses, sore throats, and headaches are among the many symptoms of the Influenza that runs rampant in schools throughout the United states.
There have been 13,000,000 – 18,000,000 flu illnesses this year in the U.S and at least 151 confirmed cases since December 7, 2019 in VA, some of those cases in the Prince George school system.
The impact this disease has is breathtaking and has a noticeable impact on the attendance rates of all of the schools in Prince George. Barbara Ceney, the head of the Attendance Office, sees a spike in absences this time every year.
"Notes do not specify from the doctors why a student is out but we have had many students out with the flu," Ceney said.
Nurse Tonya Bryant sees kids come in all the time with what they believe to be the flu. Her job is to make sure the students who do show symptoms are determined from the students who only have a cold.
"On average I probably have five students per day thinking they have the flu, but when I hear the symptoms I am almost certain they do not have it," Bryant said.
But for those who come in and do raise red flags, Bryant acts quickly to make sure the rest of the student body remains healthy.
"I can only give medicine to [students] whose parents brought it in," Bryant said. "But if I do have somebody that comes in that I even suspect has the flu, I would not be so worried about treating them right now, as much as getting them home and getting them to the doctor."
The speed of her actions can determine the time a student has to miss due to the contagious virus.
"If they go to the doctor quickly enough, the doctor can give them something that does not necessarily take the flu away but it can help shorten the duration of it," Bryant said.
The flu not only affects the high school, it affects the elementary schools as well. Leslie Allin, a librarian at South Elementary, sees multiple classes each day and notices how many students are missing in each of them because of the flu.
"[We have] 502 students and as many as 91 absent in one day. At least half we think were the flu," Allin said.
Dylan McCauley-Cook, a sophomore, takes precautions every year with his family.
"We usually get our flu shots on base but they ran out this year and we had to go to Publix," McCauley-Cook said.
There is never a bad time to get a flu shot but they become widely available around the turning of the seasons and close to the beginning of the school year.
"We usually get ours around October," McCauley-Cook said.