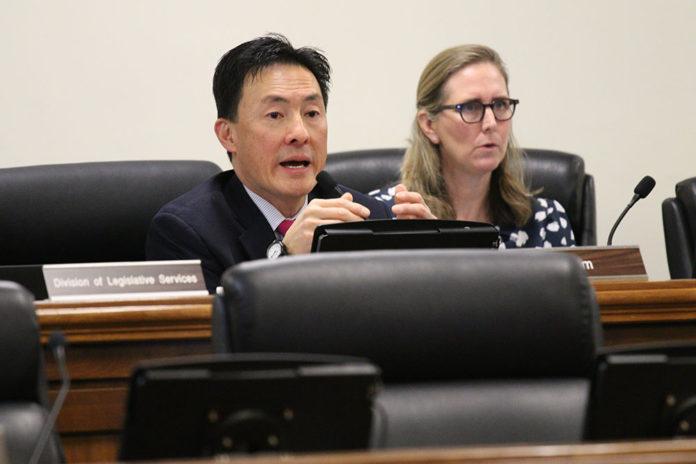 After preparing for a year to revisit the Virginia General Assembly, senior, Carter Marks feels excitement and relief as the Post Secondary and Higher Education committee passed House Bill 36 to the next committee.
On Wednesday, January 29th, journalists of all ages went to support delegate Chris Hurst's New Voices bill at the Virginia Capitol. Marks had the opportunity to speak on behalf of this bill and give his reasons of support.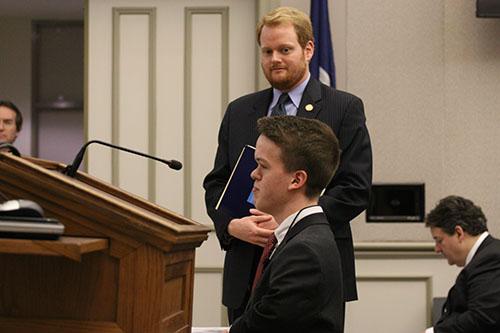 "Before we arrived, I did not know I was supposed to give a speech to the committee," Marks said. "Luckily, I was prepared because I still had the one from last year that I prepared but never used."
After having the bill fail in January of 2019 with vote of five to three, Hurst was determined to get the bill passed and made edits to address concerns that held the bill back previously.
"Quite frankly, this is a simple bill to try and make sure we can ensure freedom of the press for journalists no matter if the are 17 or 77," Hurst said.
With the passing of this bill, students are taking steps in the right direction to protecting their first amendment rights as journalists.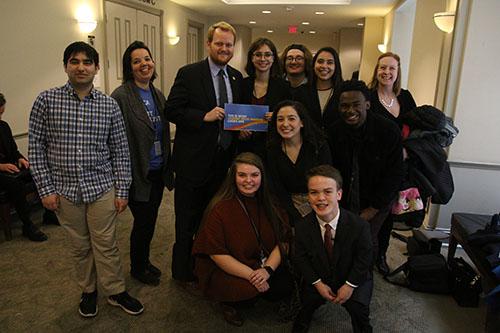 The point of the New Voices Bill is to ensure that student publications have the right to publish beneficial and accurate information without the fear of receiving disciplinary consequences. With this recent advance, student journalists like Marks are excited to see where it goes.
"We were lucky that he put his vote in as yes so the bill will move forward. On Wednesday, it was in the sub-committee, and it will be brought before the full education committee for a vote on Monday to keep it moving."