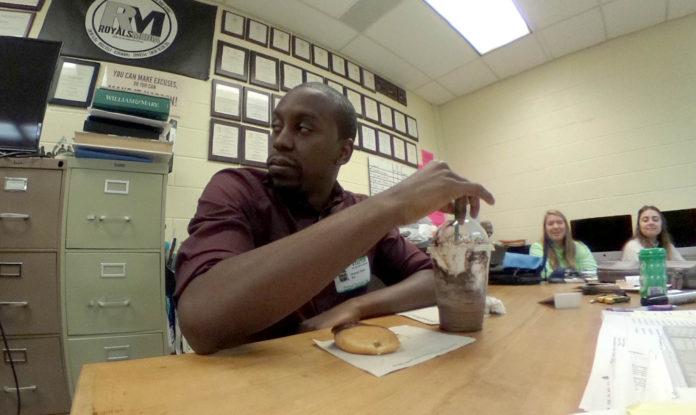 Every afternoon PGHS alumni Amir Vera walks into his office, coffee in hand, ready to get to work writing for CNN, which is where he's been working at for over a year in Atlanta, Georgia.
Graduate of PGHS class of 2010 and current CNN writer Amir Vera came to visit the AP Language and Print Journalism classes on Oct. 30th. During his meeting with the newspaper class, each reporter got to pitch their story ideas for the upcoming November special edition and received feedback from Vera based on his experience on the Commonwealth Times (VCU), The Progress-Index, Virginian Pilot, and now at a digital reporter for CNN.
Although they asked questions about his current profession and salary, the AP Language class had a special interest in hearing about Vera's transition from high school, college, then into the workforce, most likely because it's the "monster" these current juniors are afraid of, that has no longer stayed hidden under their beds.
"The transition wasn't so difficult, what I had in my head was you paying to go to school, so I'm not going to be paying to get Cs, and Ds, and Fs," Vera said.
"I only applied to those three schools [ODU, VCU, and insert third], because VCU at the time had a journalism program for high school students, and it was the first college campus I saw in an academic sense." Vera was able to visit the VCU campus before graduating due to track.
"As far as choosing schools I had some difficulty because to me I wanted to feel at home on campus. The decision between ODU and VCU was tough, and the only reason VCU was the one for me [was] because they had a communication school, ODU I think as an English Department with a journalism concentration."
To any students struggling to decide what they want to major in, while attending college Vera said, "It's ok if you don't know what you [want to] do, it's ok to switch majors, don't stick to something just because your parents are making you do it, or just because you don't want to stay in school longer."