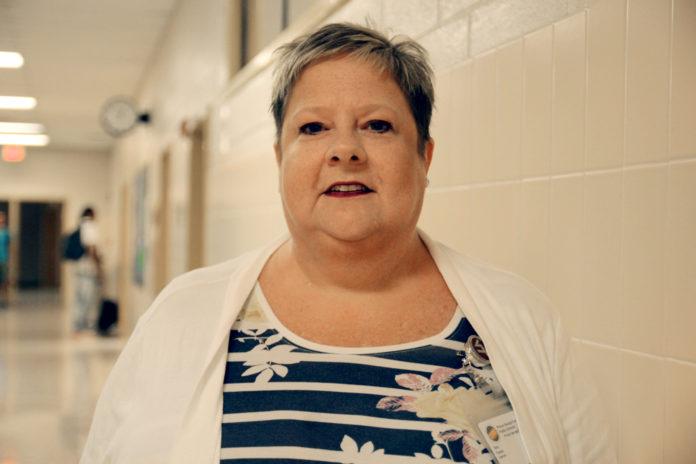 Math teacher Tara Foster has traded in the dark lockers of Clements Junior High for the familiar beige walls, and speckled linoleum floors of Prince George High School. 
Foster views the horde of students trying to get from A and B wings into the Commons in familiarity, having previously taught at PGHS in the late nineties, and after a short departure, she has returned, hopefully, to stay.
After wearing her green and gold cap and gown as a Prince George alumnae, she went on to receive her bachelor's degree from Virginia Tech.
Staying organized is Foster's goal for the 2019-2020 school year. Since she's "floating from classroom to classroom," she hopes to achieve this goal by using a "carts and crates" system.
"[Labeling] even/odd days, and the subjects," that she teaches (Geometry & Algebra 2), is one way Foster is optimizing a system used by many teachers.  
Looking back on previous years of teaching, Foster said the best part of it all is, "Seeing how [her students have grown] over the years, the partners that they make, seeing that they're becoming productive citizens, and the [mental] growth, not necessarily the academic, but just the growth in the person."
And to any students fortunate enough to be in her Geometry or Algebra II classes, her words of wisdom to you all this year is to, "Just be yourself, always asks questions, be kind, and be an advocate for yourself."