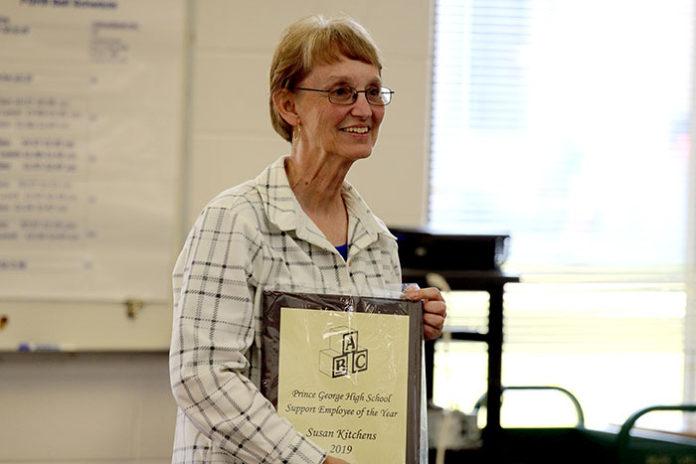 On Wednesday, May 1st Susan Kitchens was awarded Support Staff Member of the Year. Kitchens has been a paraprofessional for Prince George High School for about 26 years now.
The Support Staff of the Year is an award selected by the staff of PGHS. It is given to the single staff member who is recognized by the staff as a whole as being the best support staff member.
"It means recognition for the work I've done." and "I just got happy, you know it was just a nice surprise," Kitchens said.
As Kitchens nears the end of her career at the high school, she says that she has already thought about what is next.
"I am already looking. I've gone to hospice and checked into volunteer work there. I also want to continue with my genealogy, that's something I'm really interested in, and just find different places I can go work, like in Southside to rock the babies. I want to do that," Kitchens said.
She will be honored at the next School Board meeting to take place on Monday, May 13th.