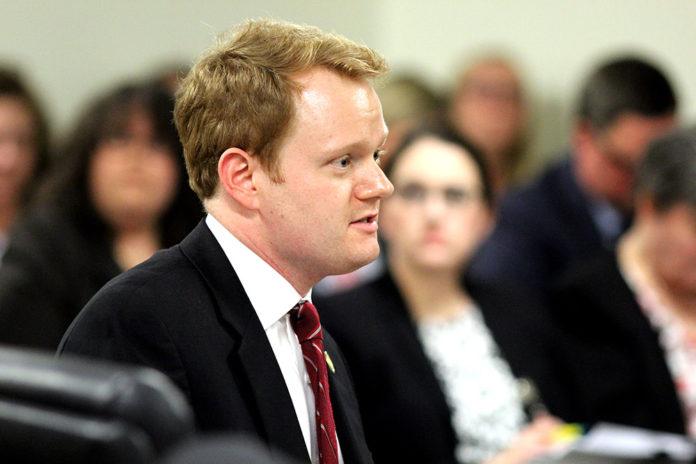 On Mon., Jan. 28, student journalists traveled to the Virginia State Capitol to lobby delegates in support of the House Bill 2382, otherwise known as New Voices Legislation. The bill proposed protection for student journalists and their advisers from repercussions due to censorship.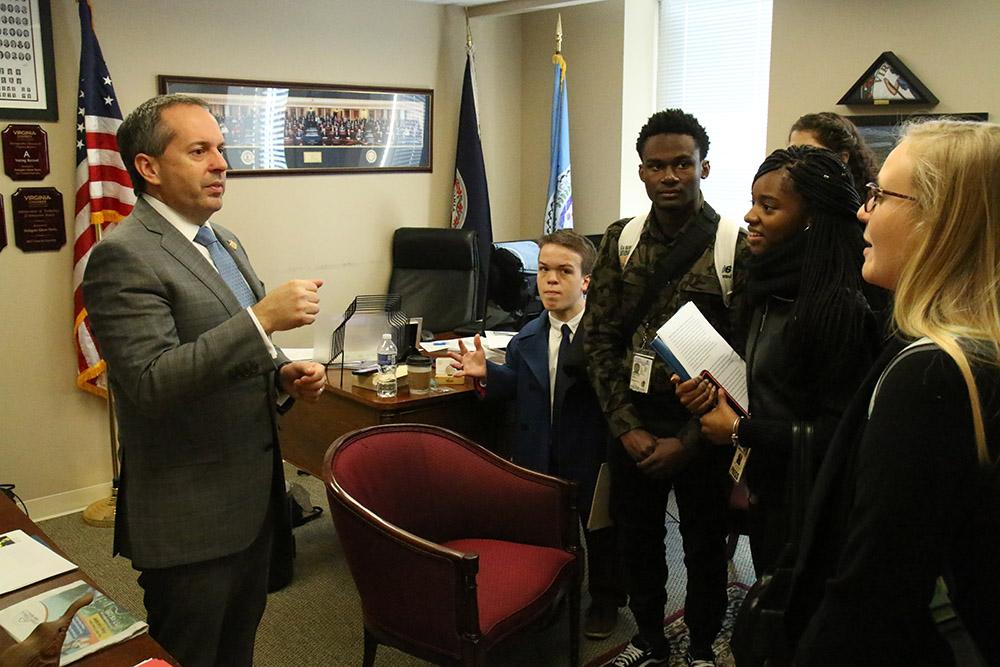 Newspaper and yearbook staff members met with Del. Glenn Davis, Jr., Del. Chris Collins, and spoke to Legislative Assistant Michael Phillips who works with Del. Lamont Bagby. All of these delegates were members of the Education Subcommittee #1 who voted 5-3 to kill the bill proposed by Delegate Chris Hurst.
"I wouldn't call what we experienced here a defeat because this is the first time a legislation like this has ever been introduced in Virginia," Hurst said. "Sometimes it takes a while, it can take a few years for the idea to sink in with legislators when it's a foreign concept."
Three testimonials were given in support of the bill by Kate Karstens, former editor of The Lasso in the Falls Church and a student at UNC-Chapel Hill, Kathleen LaRoue formerly of Madison County High School, and by Frank LoMonte, Director of the Brechner Center for Freedom of Information.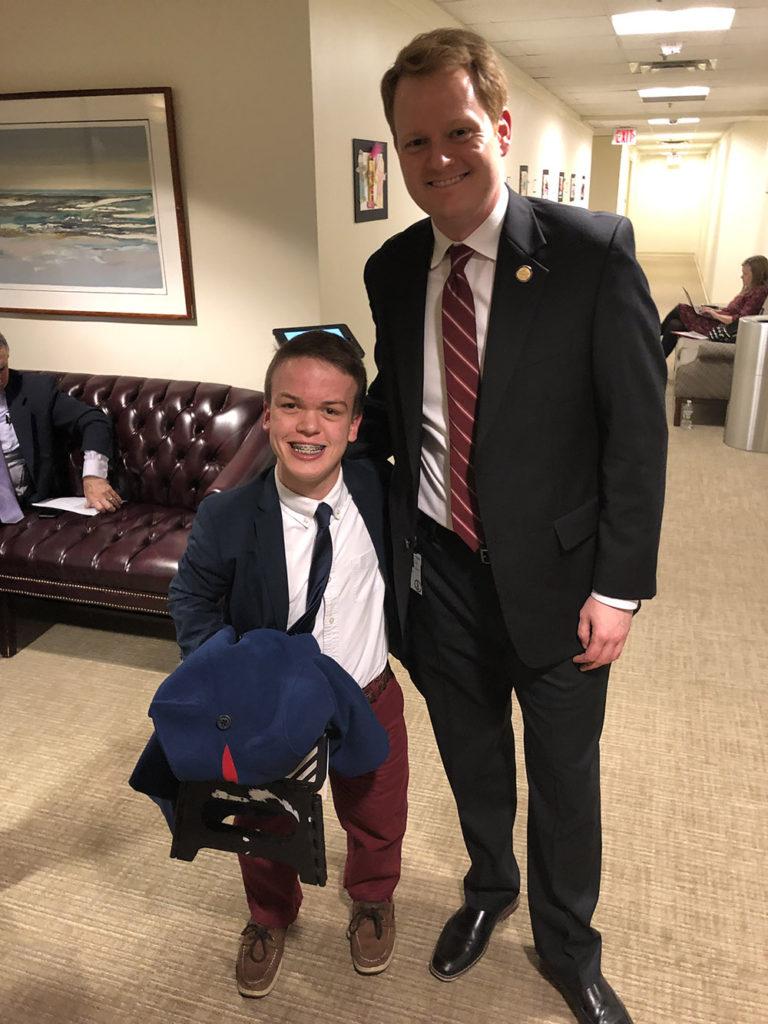 Junior Carter Marks prepared a statement to deliver to the subcommittee but was unable due to the number of people there to give testimonials. Marks accepted the defeat of this first bill with new insight and was able to leave Monday with a new understanding from his experience at the General Assembly.
"Something that surprised me was how busy delegates stay," Marks said. "They go from meeting to meeting all day."
LoMonte spoke in support of the bill as the chief legal expert with regards to New Voices. LoMonte has been a part of the media legalities in Florida, Washington D.C., as well as being associated with New Voices legislation in other states, giving him the knowledge and experience to speak to this bill. LoMonte formerly worked at the Student Press Law Center.
"More than 1/3 of all the high school students in America today have the benefit of New Voices protection, so there is nothing risky or unproven or experimental about these laws," LoMonte said during his testimony.
While there were many people there to support the bill, there were also people who stood in opposition. The opposition included Thomas Smith with the Superintendent's Association.
"We aren't talking about an 18 or 19-year-old. We are talking about possibly a 14 or 15-year-old writing, so we oppose it. We feel that it is a step too far," Smith said.
Other groups who spoke in opposition included the Virginia Association of Secondary Principals and Virginia School Board Association. Groups supporting the bill included the Virginia Press Association and the Virginia Association of Journalism Teachers and Advisers.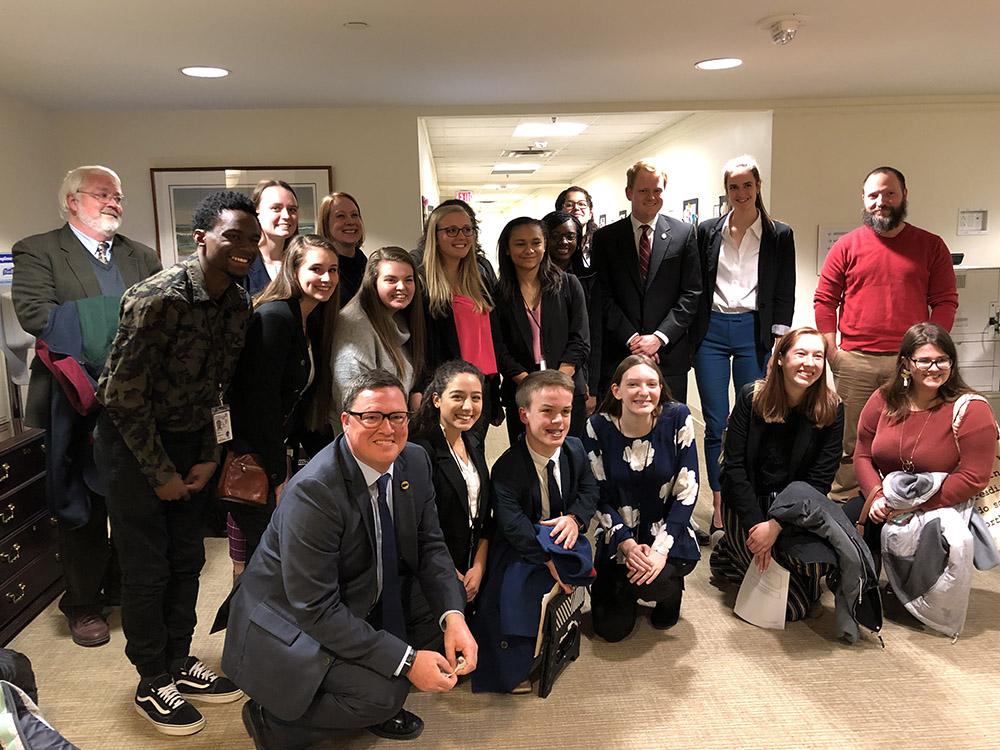 Taking both sides into consideration, the subcommittee ultimately decided to reject the bill. This decision sparked a realization in junior Ashley Thacker.
"I learned that even if the whole room is for the bill, it all boils down to what the delegates think after hearing both sides," Thacker said.
Hurst offered some final words after the vote and encouraged the group in support of the bill.
"We need good journalists now more than ever…," Hurst said. "I know a lot of you traveled a far distance and I hope that you felt the trip was worthwhile and we are going to try again next year."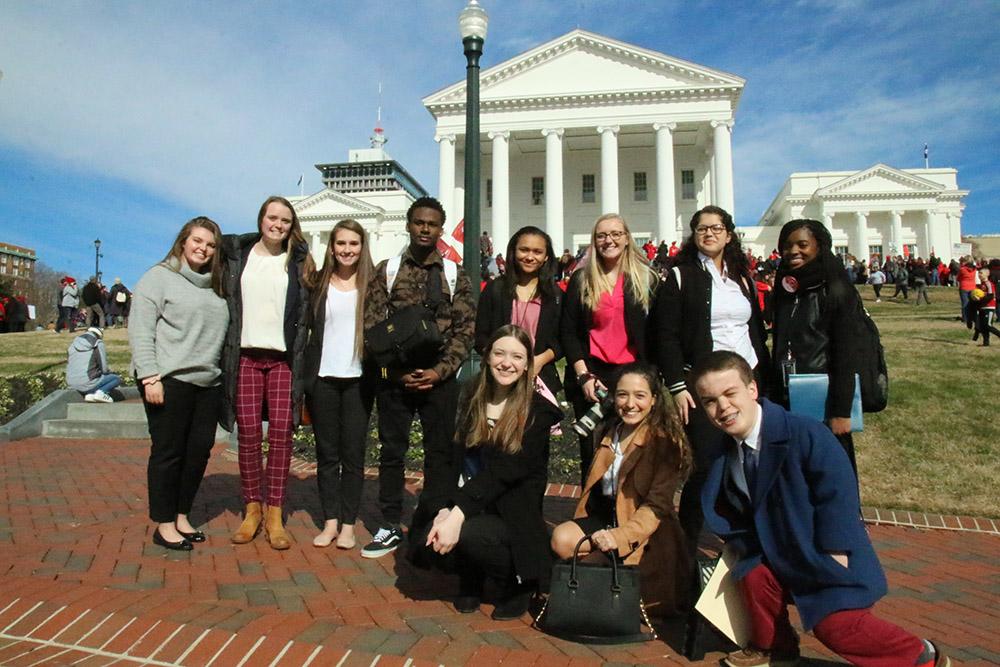 For more photos from the day at the General Assembly follow this link: https://trnwired.smugmug.com/Other/House-Bill-2382/