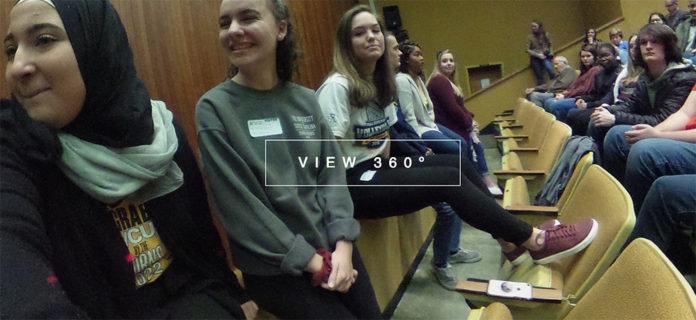 Alumni visited the high school on Fri., Jan. 11. Now enrolled in college, they were given a platform to share some of their new found knowledge on college with high school students who may have hopes of attending college in the near future.
Gifted Coordinator Beth Andersen prompted the alumni with questions to provide students in attendance with the best information they could receive. The former students answered questions regarding topics from how Advanced Placement and Dual Enrollment credits transfer in their total hours needed for graduation, to their experience with roommates and social interactions, like joining new clubs.
"A lot of my AP credits transferred, it was very nice… it's so amazing because it gets you out of your general education classes," Christine Bartruff said.
Bartruff attends the University of South Carolina and was able to use her AP credits to cover the required general knowledge courses, freeing space in her schedule to take classes that best suited her interests. Others like Elijah Ozbat, at Emory University, were not able to transfer the credits earned during years at Prince George High School, but the rigor of AP classes helped prepare him for the college lifestyle.
Students who attended the talk were also given the opportunity to ask their former peers questions about their college experience to help them better know what to expect if college is the path they choose to take.
"[College allows] freedom…It allowed me to do things at my own pace and make friends, and experience things, and I also got to joining more clubs, which I think is fun," Longwood freshman Kayla Whittington said.
College offers students more freedom to study in academic fields they find interest in. Student athlete Maryia Kienzler attends Richard Bland and spends time studying and playing volleyball.
"[I most enjoy] being able to study in the library, actually having somewhere to go except for your house to be able to study and get stuff done."