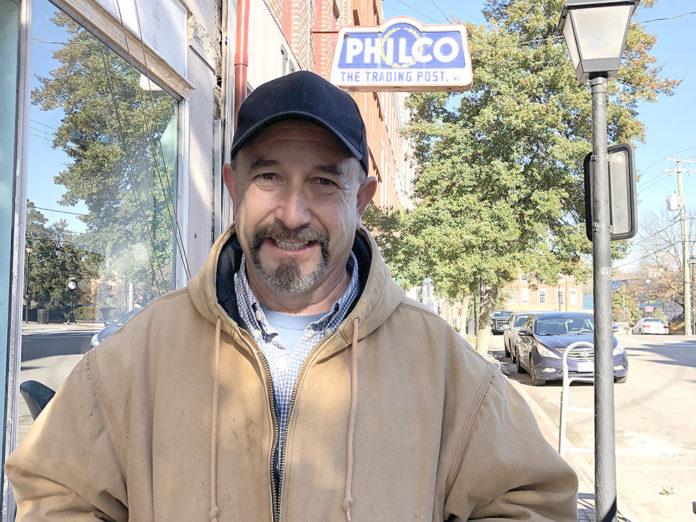 When a city like Petersburg has such a rich tradition of history, it makes sense that it would also have several antique stores. The Trading Post, located on North Sycamore Street, has been one of those family owned stores for over half a century.
Owner Richard Wilson took up ownership of the Trading Post after his father owned it and has been working there for 36 years. Wilson acquires his collection of antiques by acquiring estate inventories from anyone who just leaves belonging behind after moving to recently deceased individuals who may have no one to leave their furniture to.
"The building has been here [in Petersburg] since 1840," Wilson said, "And it has been passed down from father to son since 1942."
Wilson shares his father's love for giving life to old furniture and also enjoys the freedoms being a self-employed employee brings.
"I have a lot of interest in buying and selling peoples junk," Wilson said. "It's also hard to work for somebody else after you work for yourself for a long time. I'd be fired if I had a real job… I'd be late."
Wilson comes across houses, barns, and many other buildings full of items like old guns, antique furniture, paintings, and even small figurines. He gives them new homes, sometimes his own.
"My whole house is full of it, there's nothing new in my house," Wilson said. "Except maybe the toilet paper."
Like any other small business, his faces problems from time to time. Working for himself, Wilson has to make sure that he continues to buy items from places to maintain a plethora of items in his store.
"When I buy and sell things, I have to put money back into the business," Wilson said. "I don't take much for myself."
Being in an area known for antique shops that carry much of the same kind of merchandise as the Trading Post, the idea of competition would seem to be an issue, but to Wilson it's just the opposite.
"I don't have competition. I don't consider my other business people as competition," Wilson said. "I consider them assets to my business."
If the Trading Post does not have exactly what a costumer is looking for, Wilson sends them to the other antique and furniture stores in the area, without any worry of business being threatened.
"This is a friendly place," Wilson said. "We all look out for each other."