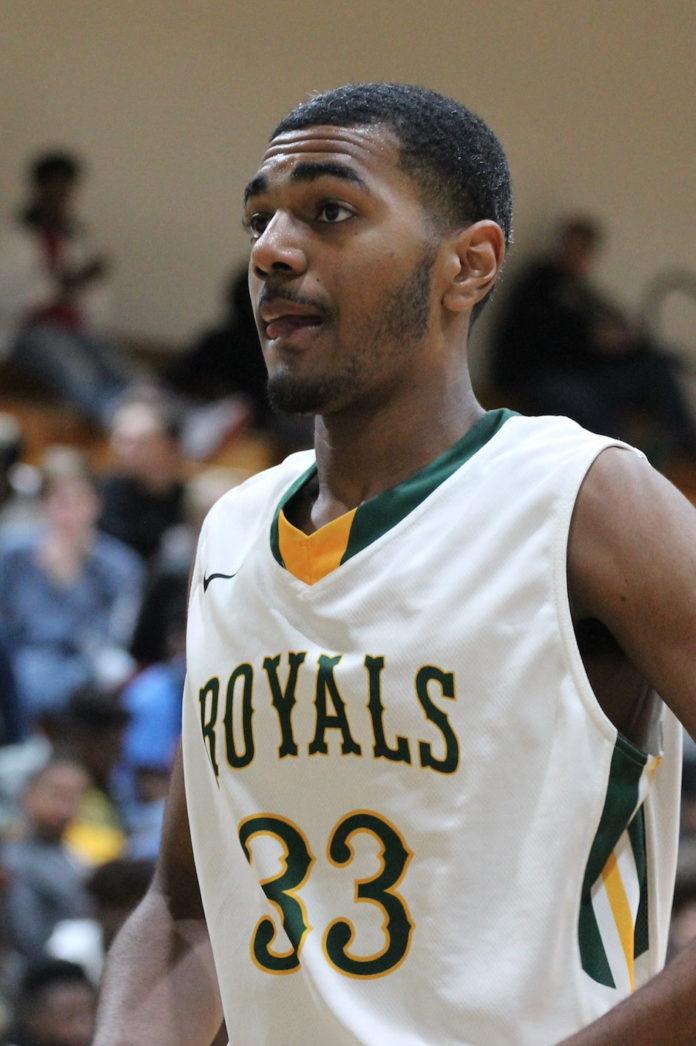 With the Royals coming off a win in their season opener, Carter Marks sits down with senior Patrick Gee as they recap the victory.
Hello my name is Carter Marks and I am with Patrick Gee and this is the Triangle & Two podcast.
CM: Going into your first game of the season last night against Atlee at the Rebel Invitational, what were your emotions pregame?
PG: Personally I wasn't too nervous. This is my third year and I have some experience. But overall the team just wanted to come out and make a statement. We had some articles in the newspaper projecting that we would be decent this year and we just wanted to prove ourselves.
CM: What were some of the things that you and your teammates did last night to come out on top?
PG: We stuck with the game plan. We didn't really do anything that wasn't within our characteristics – we didn't really get out of character. We just did what we do and we got buckets.
CM: What are some of the things you and your teammates need to do tonight to come out on top against Douglas Freeman?
PG: Most importantly we should forget the past. You know last night was a good win but it's a new day, new game, new team. We just have to come out and grind and get this 'W'.
CM: And that concludes the Triangle & Two with Patrick Gee.