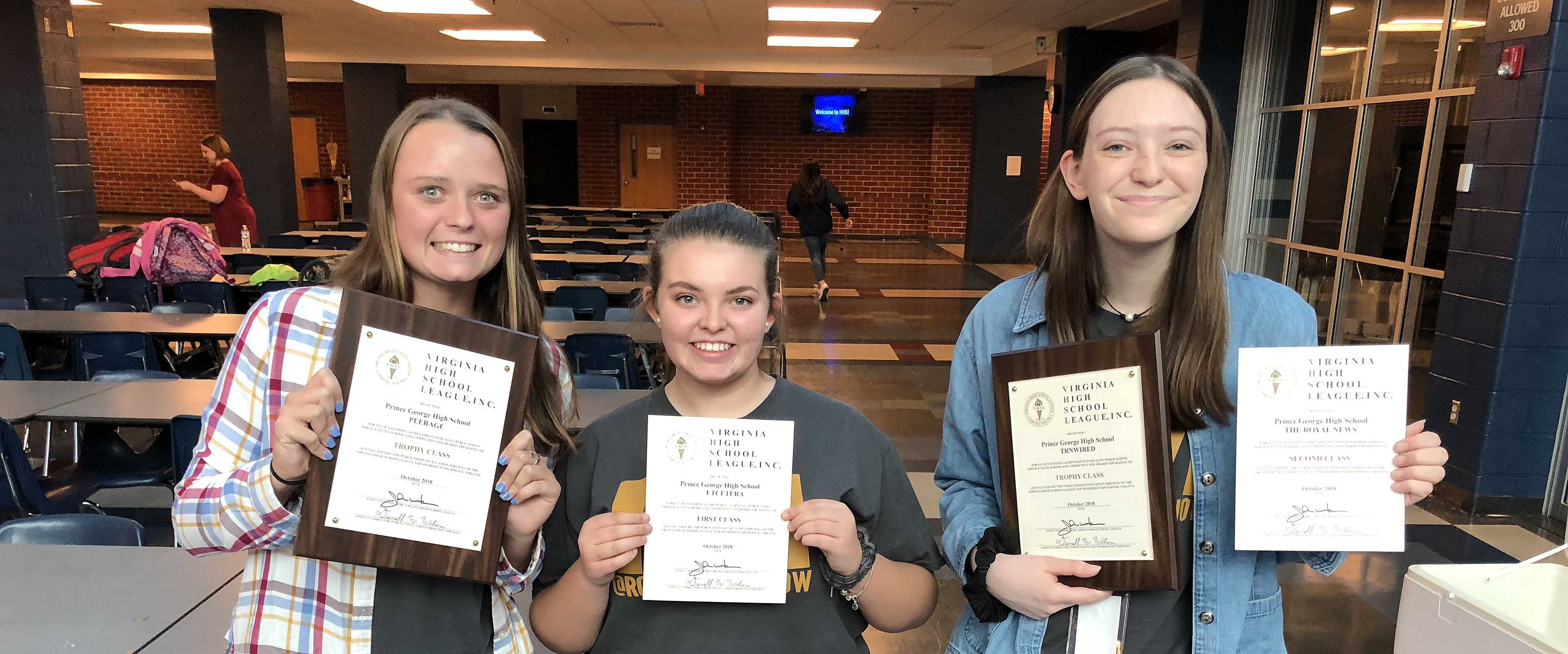 On Saturday, October 20th the Royals Media staff traveled to Harrisonburg High School to attend the Virginia High School League Media Chamionships. At the event the staff listened to sessions on journalism and at the conclusion received awards for the past work done over the previous year.
"VHSL is a Virginia league that ranks and grades extracurriculars in the state so sports, theater, journalism and more," senior Anna Mitchell said.
Mitchell is the Editor-in-Chief of the current Royals News Newspaper staff and participated in the weekend.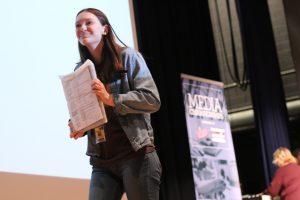 "PGTV news won a first class award and there was no Trophy Class offered this year so they won the top award that they could've been given," Mitchell said. "The Peerage yearbook staff won a Trophy Class for the first time in four years and TRNwired.org won their 5th Trophy Class in a row."
Throughout the day Mitchell attended five sessions hosted by advisers from different high schools in Virginia and some from James Madison and Elon University.
"I really enjoyed all of the sessions… I feel like I learned a lot from all of them," Mitchell said. "I know I gained a lot from the editing sessions being the only third year editor and I really enjoyed the second two sessions out of all four of the conferences I've been to over my three years. Those were the two best sessions that I've been to."
Mitchell mentions that from the event she learned to work more diligently with her staff and she states that she also learned more about leadership.
"I mainly learned that I should be working more on bonding my staff and focusing on the positive things which I try to do and would try to work on more," Mitchell said. "I did learn a lot about ethics which has always been interesting to me but I finally got the chance to learn about it so now I can apply it in my writing."
The sessions at VHSL included educational ideas about how to make students' writing and design better.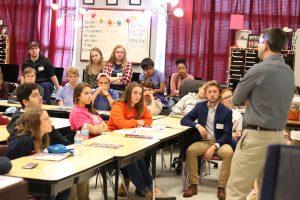 "My favorite part was the second two sessions, I went to both taught by Kelly Furnas. The first session I went to by him was about the Virginia Tech shooting, when it happened he was the adviser for the Virginia Tech newspaper and he talked about what they did to get through it and how they covered it," Mitchell said. "The second session I went to by him was ethics and editing and he went over how to approach tricky topics such as age, race, and sexuality."
Being the only senior on her newspaper staff Mitchell states that she was really excited to receive the award for her peers.
"I was really excited to go there and get the award for us. It was so cool holding up the plaque and seeing all of my hard work visualized in something that I was holding in my own hands," Mitchell said.
Mitchell shares that she plans to improve her work by incorporating what she learned from the program into her writing.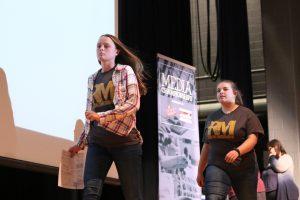 "I'm gonna take everything thing I learned, especially from what I learned about working with your editors, and the ethics and try to incorporate it into my work this year," Mitchell said. "I'd like to cover some more tricky topics this year instead of just what's going on in the school environment and I'd like to get a little bit more political and write about things that we don't talk about that much as high schoolers."