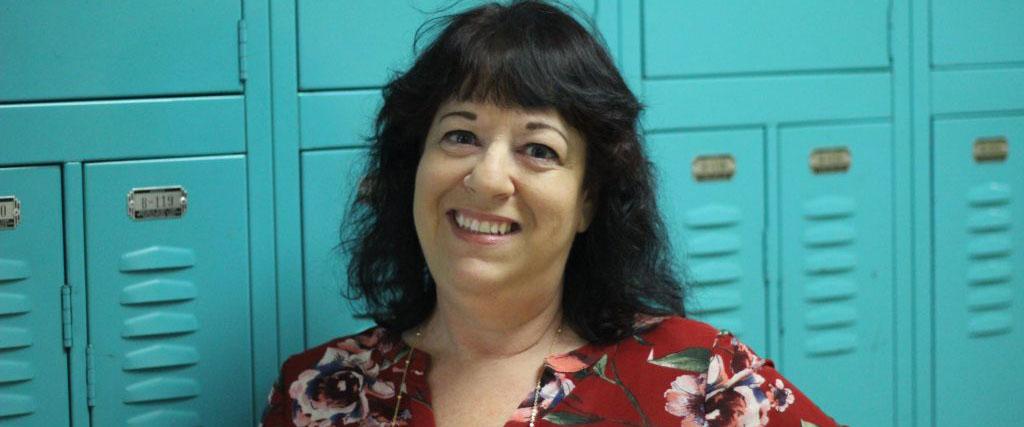 Walking into the high school on September 4th 2018, Tina Polon feels the excitement rise in her being back in an educational environment.
Polon is currently teaching EPF (Economics and Personal Finance), Legal Admin, Business Law, and Medical Admin in B-5. She is finally returning to teaching again after being estranged from her passion for several years.
"I just knew I was going to be a teacher," Polon said. "There was really no rhyme or reason, it was just like 'Well that's it'."
Polon grew up in Virginia Beach, Virginia, and attended Princess Anne High School. While in high school, Polon found her passion for teaching and education from her English teacher.
"I had an english teacher named Mr. Davis," Polon said. "He was my catalyst for wanting to move forward."
After high school, Polon decided to attend St. Leo University in Florida for both her undergraduate degree and her graduate. Polon first went to St. Leo as an undergrad to study sociology. She then went back and received her Masters of Business Administration from St. Leo.
Although Polon didn't not originally go to college for teaching, she always knew that education was her calling.
"I didn't know anything else except I knew was going to have kids and I knew I was going to be a teacher," Polon said.
So Polon acted on her passion and became a professor at Centura College teaching business students.
"I ran the business degree program for Centura College," Polon said. "I only left there because my campus closed and there wasn't another campus that had business."
After leaving Centura, Polon decided to become a corporate trainer. However, Polon knew that a corporate job was not where she was meant to be.
" …I had to leave the corporate world and come back and get my teaching degree because I needed to be in a school again," Polon said.
So far the transition back into an educator's position has been a pleasant one according to Polon.
" It has been incredible," Polon said. "The kids are great. Everybody is respectful, but that is the honeymoon period… So far it has been nothing but positive."