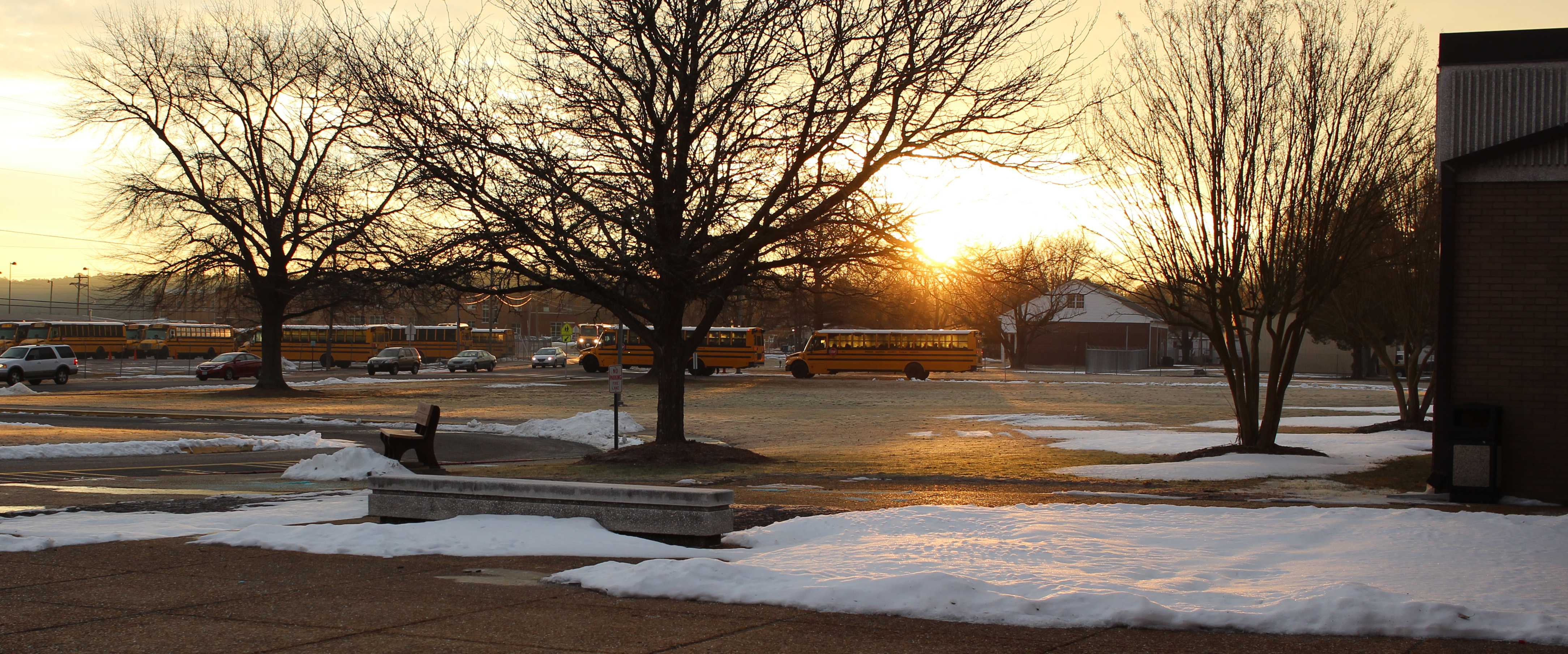 For the fifth time this winter Prince George County Schools is facing another day missed due to snowy weather with schools being cancelled today Wednesday, Jan. 17th. From Thursday, Jan. 4, to Tuesday, Jan. 9, schools were closed due to the snow as well. With all of this time out some teachers have had to change lesson plans and their schedules to fit in all of the required information for the nine weeks.
"We have the students working on all of the midterm assessment material – we are doing a lot of review each and every day so that the students are ready even though the nine weeks is winding down," English 12 teacher Jessica Stainback said.
Most teachers prepared for Wednesday's snow day and therefore used the few days students attended to quickly provide them with the information needed for upcoming benchmarks, tests, and quizzes.
"We went over a couple of extended due dates, so that if things were due either tomorrow or the day following they know that as soon as we get back that things would be due that day," Stainback said. "We are just going to keep on rolling through material everyday."
It is uncertain if these snow days will have any major effect on the rest of the year; however, teachers are taking advantage of the technology available to remind students of assignments they received before the snow. With Edmodo, Office 360, Google Drive, and EChalk sites – students and teachers have many ways to work around not being in the classroom.
"We [have] just got to do the best that we can with the time that we have covering all the material that we need," Spanish teacher Paola Jones said.
Though in the end, some teachers feel the same way about the snow as the students. It gives them time to cool down at home and catch up on rest.
"Teachers get more excited about the snow days than the students," government teacher Louise Thornton said.