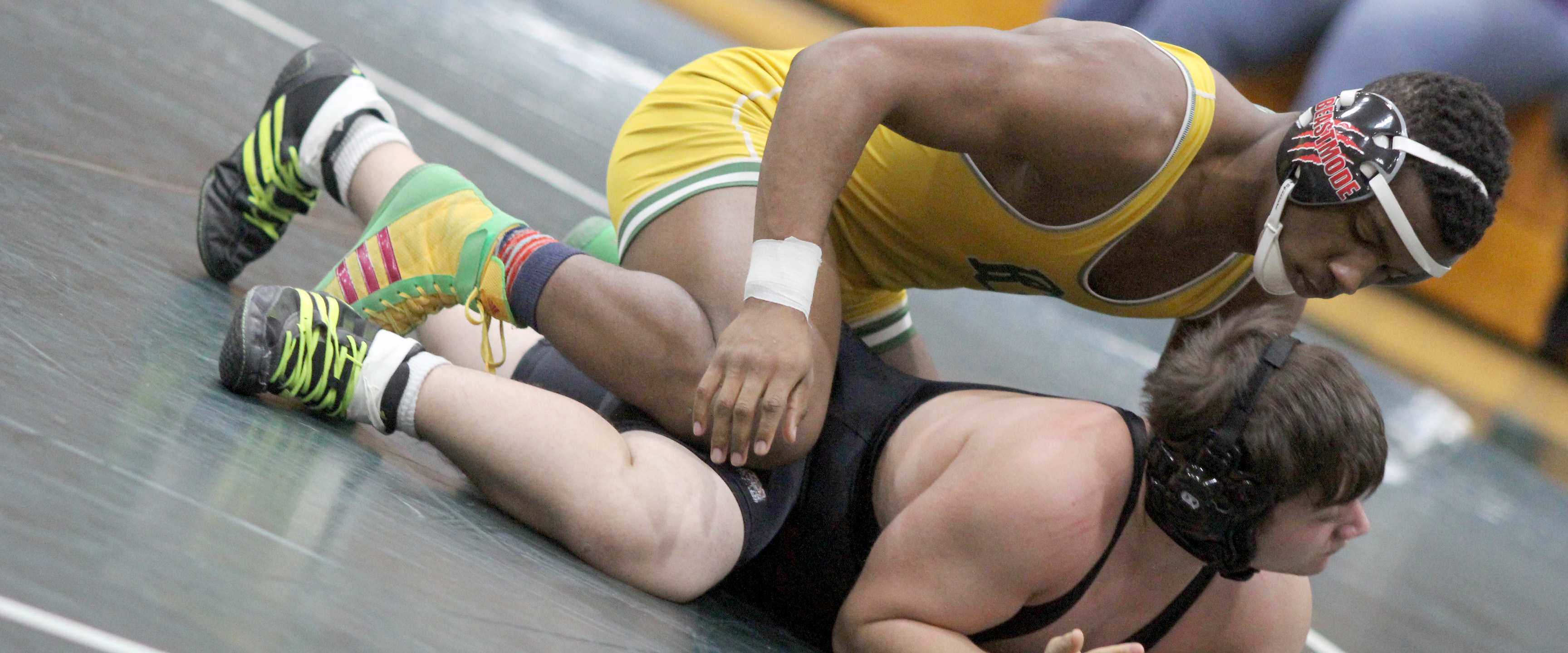 Every day after school, the members of Prince George's wrestling team practice at the fieldhouse, aiming for states yet again. In preparation, the eager young wrestlers started attending practices in late November. Since then, they have been working hard to grow stronger and more skillful as wrestlers.

This year, the team has to work extra hard to overcome one major problem: the loss of many of its wrestlers from the previous year.

"From last year we lost a lot of people, so [we're] just trying to get more people to come out to the program," junior Bryce Payne said.

Despite its losses, the team has been working extra hard to prepare itself for rigorous, upcoming competitions, by setting and reaching various goals for each wrestler and by practicing for a total of two and a half hours daily.

"This year, we've been drilling to find the best that we have in Prince George," senior Caleb Roessel said. "We've just been drilling to work towards our weights and get to where we need to be."

One of the team's biggest goals this year is to overcome its smaller size and take more wrestlers to their statewide competitions.

"We're trying to take more kids to state, because last year, we only took two," said Roessel. "This year, we're trying to take at least three or four."

As the season progresses and the boys work harder and harder, they continue to strengthen their already warm bonds. The wrestlers work harder and stronger, together- not only as a team, but as a family, as well.

"We all get in there and [we're] wrestling, just like a family," Payne said.