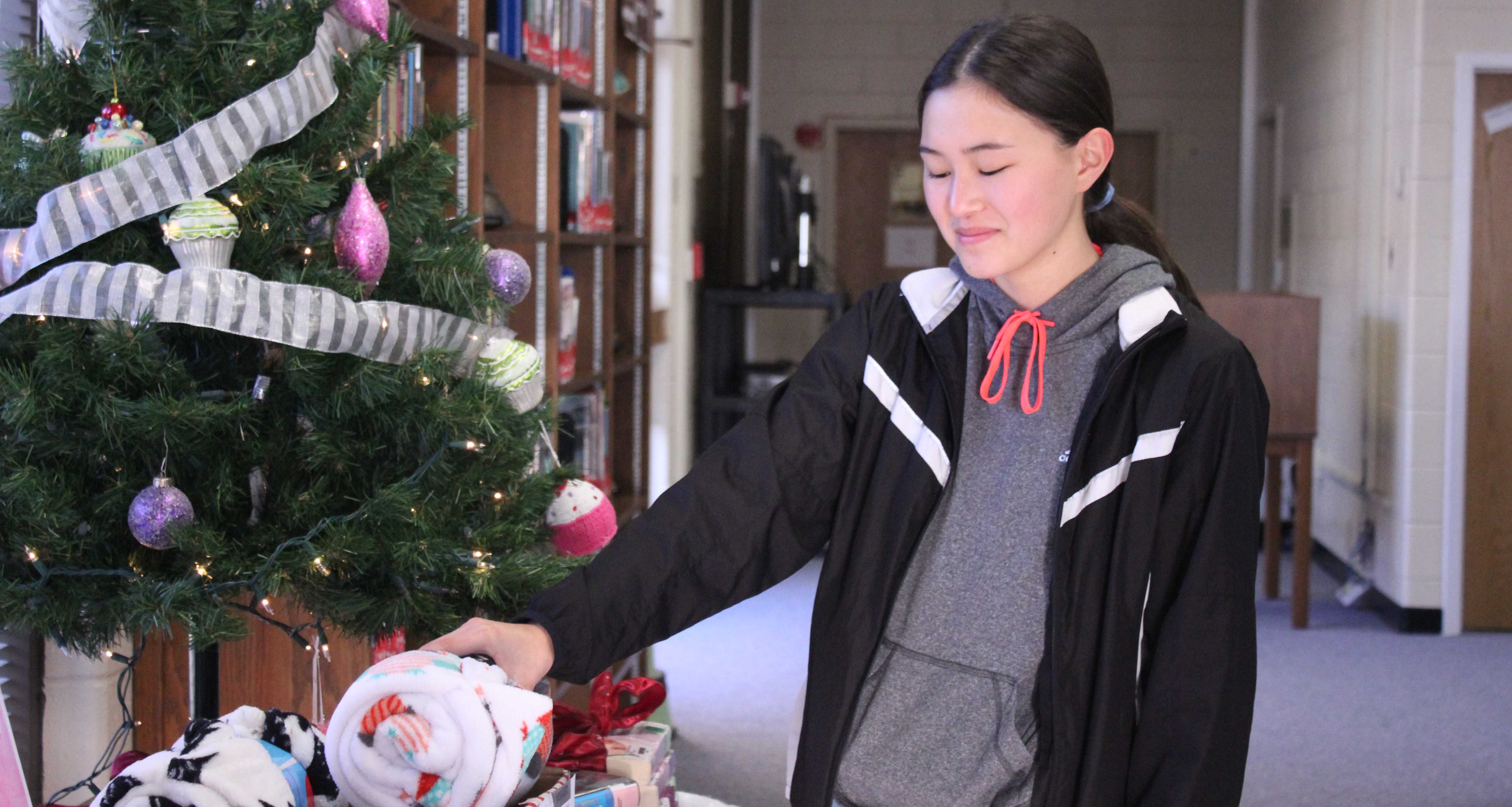 When teenagers wake up on a bright and cold Christmas morning they rush downstairs to rip through their presents under the tree. There are other less fortunate teens however, who lie in the hospital without any presents to unwrap.
As the upcoming holidays arrive, students have joy in their hearts at the fact that they are cheering up teenagers who are in unfortunate situations by giving them the gift of "toys". Toys for Teens is a toy drive for the VCU Children's Hospital in Richmond. This program is designated for teens only rather than children.
"I wanted to do something that the high school students could get involved in, and maybe put themselves in someone else's shoes, and relate to what it might be like to be sick at Christmas time and build some empathy," sponsor Allison Heath said.
Teens seem to get forgotten in toy drives because people mainly focus on children and get them toys, while the teens do not get anything. The reason why teen- agers mainly get overlooked for programs like these is because people think that teens wouldn't want toys because they're older. People think they would rather want electronics rather than a plastic toy for the holidays.
This year is the fourth year that the Toys For Teens drive was held at the high school.
"We hope to collect 1,000 items," Heath said. "But that really depends on what the students do by the 12th."
Teenagers that stay at the hospital sometimes can't get out of bed because they are too sick or they can't move, so students were encouraged to donate things that might make them feel special or happy while they stay in for the holidays.
"Anything that you might like to have if you were stuck in bed for a long period of time fuzzy socks, nail polish, card games, books, DVDs and things like that," Heath said.
The materials that are donated are taken to the Assistance, Support, Kindness Childhood Cancer foundation headquarters in Richmond which is a non-profit organization. ASK helps deliver these donations to the teens that are sick at the Children's hospital and they choose what they think the patients would like based on their interests and their personality.
"So what they do is they collect the items and then they take them back to Children's Hospital. Then they have this huge room where everything is and they either say you're an inpatient or outpatient, you're having a treatment or a procedure done. Then they'll go… okay you're having chemo today and they base it off of what they know about you personality wise and give you something from their goodie room," Heath said.
Teenagers get very overlooked in toy drives and it is important that people re- member that these teens are still important just like the other children receiving gifts.
This year students went out to buy gifts such as hats, blankets, movies, etc, that they thought teenagers their age would like to receive, and they put their donations in holiday wrapped boxes in their classrooms or in the library.
Students and faculty find this program to be a great start to the holiday season and to spark joy into people's hearts. Senior Michelle Berry has donated to the toy drive to share in the happiness of giving and receiving gifts.
"They're in the hospital and they just stay there, and they can't enjoy life as we would, so it's nice to give back to them," Berry said. "It made me feel happy on the inside but also generous because I'm giving to them."
This year teenagers at the Children's Hospital will be filled with bliss as they receive their gifts and maybe turn a frown into a smile this winter break.
"Watching the teachers and the students get excited about it [is my favorite part]. Sometimes we are really surprised by the students who get involved, and usually it's because they've been touched in some way by cancer. Maybe somebody in their family or a friend who's been sick – and it doesn't necessarily have to be cancer, but it's neat to watch students be moved," Heath said.