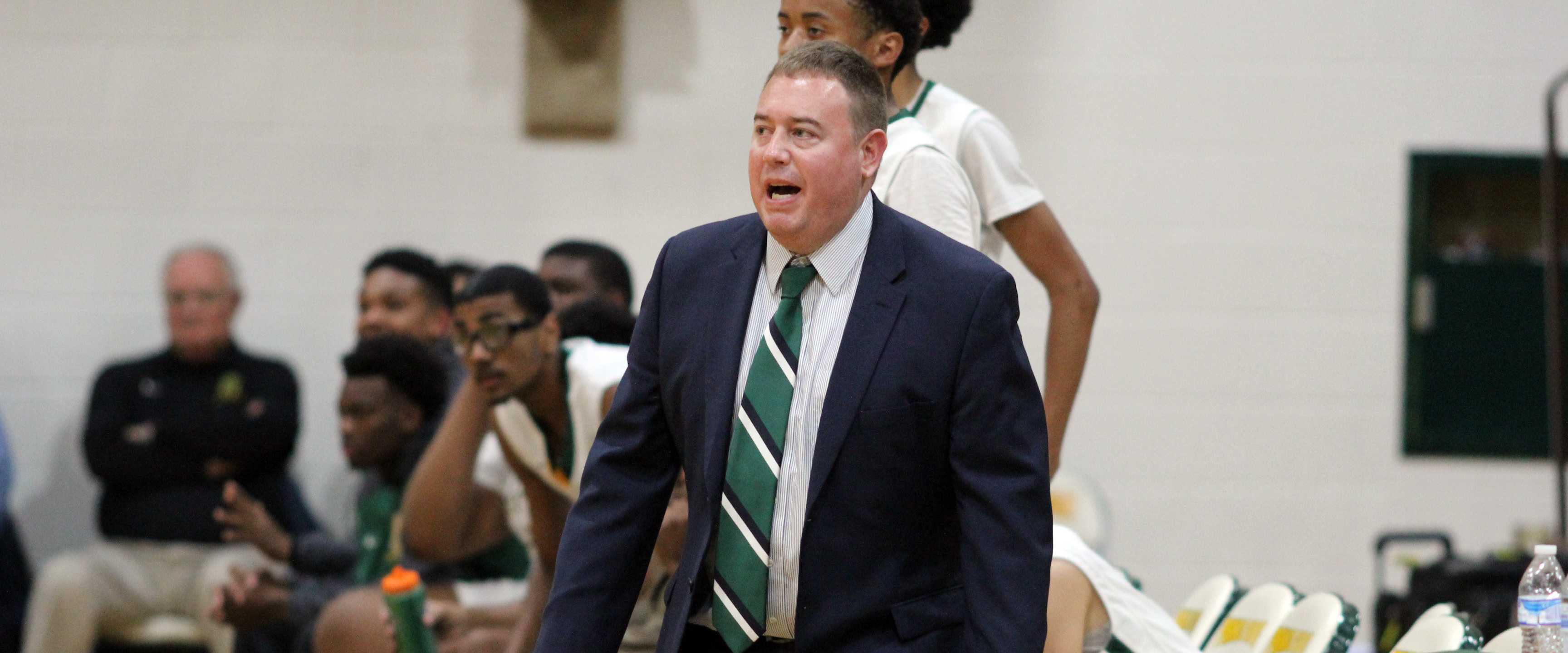 On Mon., Nov. 13th the boys basketball team held there media day to kick off the 2017-2018 basketball season. Players answered questions and took photos with the press.
After the press conference concluded, editor Wayne Coleman got a chance to talk to Coach Travis Carr one-on-one about the upcoming season, their first contest against Meadowbrook, and the new regional format.
WC: Hi, my name is Wayne Coleman and I am standing here with Coach Carr. How are you doing today?
Carr: I am great. It's a big day.
WC: That's good. I am just going to ask you a few quick questions real fast. So first question – your first home game is going to be against Meadowbrook. What are going to be your expectations going in?
Carr: Well Wayne you know the expectations are going to be big. We have lofty goals this season, but we got to get that first win. It's a big one. It's against a common opponent we've had in past seasons… old district foe there. And especially since it's a home game we want to win in front our own fans.
WC: Now about your competition with them getting rid of regionals (sic) and everything is that going to affect how you guys attack the season or the involvement of  possibly harder opponents?
Carr: Actually Wayne it does affect us in one aspect. It affects scheduling and this happened in the off-season between me and my athletic director. We had to schedule foes that are four, five, six 'A' schools that we could be competitive with because now we make the playoffs based on a points system. It's all about who you play and who you beat.
WC: With this team being primarily a senior lead team do you think it will affect the hunger of this team?
Carr: My mentality is always the same. That will never change as long as I am the coach here. I am not a senior – I am not a sophomore – I have no classification so my mentality doesn't change. All I can do is teach these guys. We have 22 opponents and we want to beat them all. That's our goal on the court. Obviously we have different goals off of the court. It is all about what the team wants to do. I have told our four captains it is all about how you lead. These teammates are going to feed off of that. It is all about what this group wants to do. How hungry are they going to be. They have one chance to make an impression in that holiday tournament. They have one chance to make a regional bid. It's all on them. I hope the captains can lead and these seniors take control of this team and it all pays off.
WC: That's all the time we have. Make sure you come check out the Royals as they take on Meadowbrook on Nov. 28th.