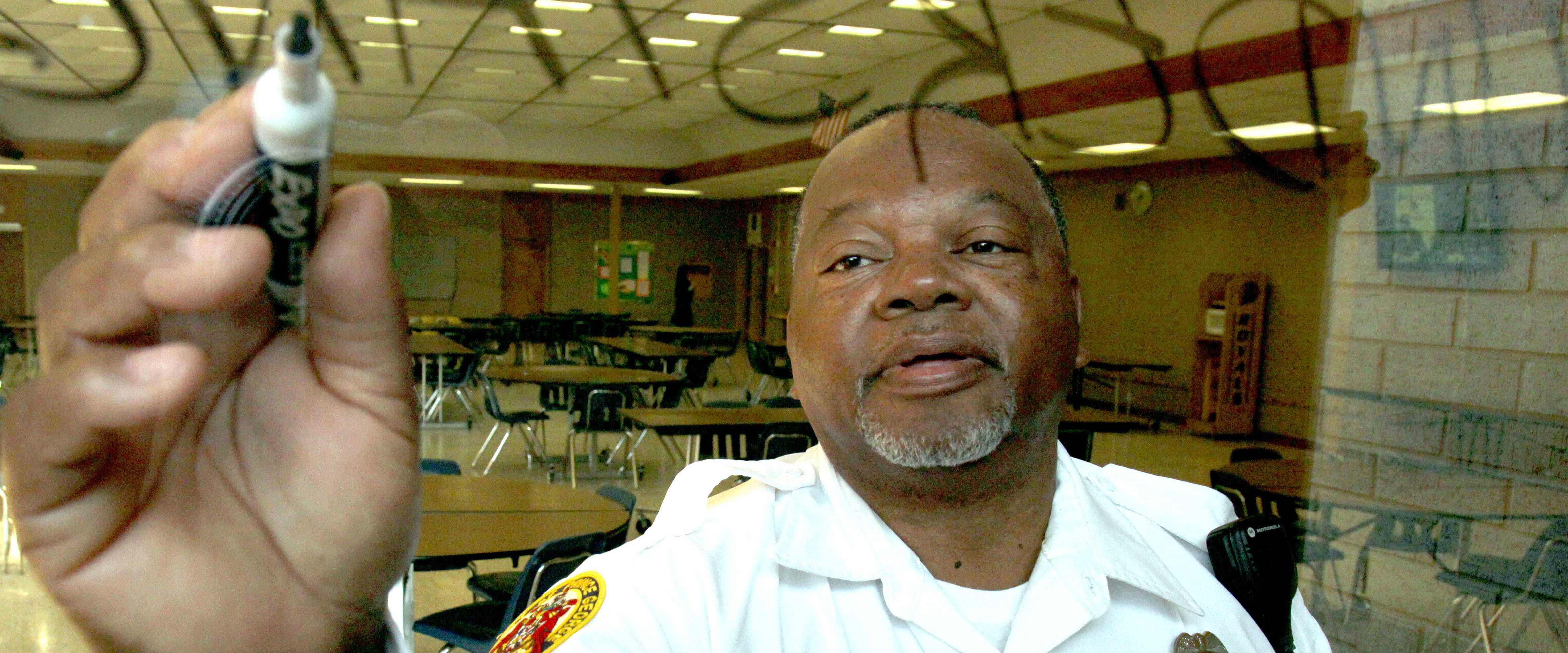 Security Officer Posts Daily Motivation On Whiteboard In Commons
Everyday Officer Anthony Hamlet fills the commons with different quotes from different authors. His purpose is that he wants to always let the students know that everyday is a new day and nothing is perfect.

Hamlet sees students looking at them and looking up the author. Hamlet also puts the authors names so everyone can see what other quotes the author writes.
It doesn't take much time for him to pick out or put up new quotes.

"I pick these quotes by the way I'm feeling or an event that has happened recently. I type in words based off my emotions and then pick quotes similar to them," Hamlet said.

Hamlet wants the students to really understand these quotes. Some students may have never heard of the quotes.

Sophomores Kailey Gifford and Drake Hannuksela really enjoy seeing these quotes everyday. Gifford looks at these new quotes and compares them to situations she deals with herself. Gifford said the different authors are very interesting to learn about as well.

"The quotes have helped me in situations and not all the students get the opportunity to even read or see these quotes," Gifford said.

Hannuksela writes down some of the quotes so he can always remember them. Hannuksela also does research on these quotes to understand the context. He has written essays off of some of these authors and has learned more about them.

"These quotes have affected me in ways people could not have done. The quotes being up in the commons really makes me thrilled and I enjoy reading them," Hannuksela said.

Junior Anna Davis and Jamie Fields appreciate Officer Hamlet putting these quotes everyday. Davis's favorite author is Anthony Anderson. Davis has used these quotes to help her solve conflicts and do school work. Davis has used these authors in essays and stories and she enjoys seeing new quotes everyday.

"I take a part of these quotes and use them in times I need them. Officer Hamlet is nice enough to put them up there, so I am going to use them," Davis said.

Fields looks at these quotes everyday too. Fields has used them before. Fields helps others by sharing these quotes with people who may not have seen or heard of them before. Fields has thanked Officer Hamlet on occasion.

"A lot of people don't realize that Officer Hamlet doesn't have to do this. He does it because he enjoys doing it and seeing how it affects the students," Fields said.

Senior Carlie Vaughan looks at these quotes as motivation. Vaughan looks at them every single day to see what new ones are on the board. Vaughan uses these quotes a lot because of the stress that comes off of being a senior.

"With being a senior there are lots of roller-coasters along the way. But one quote can change my day from starting badly to being good," Vaughan said.