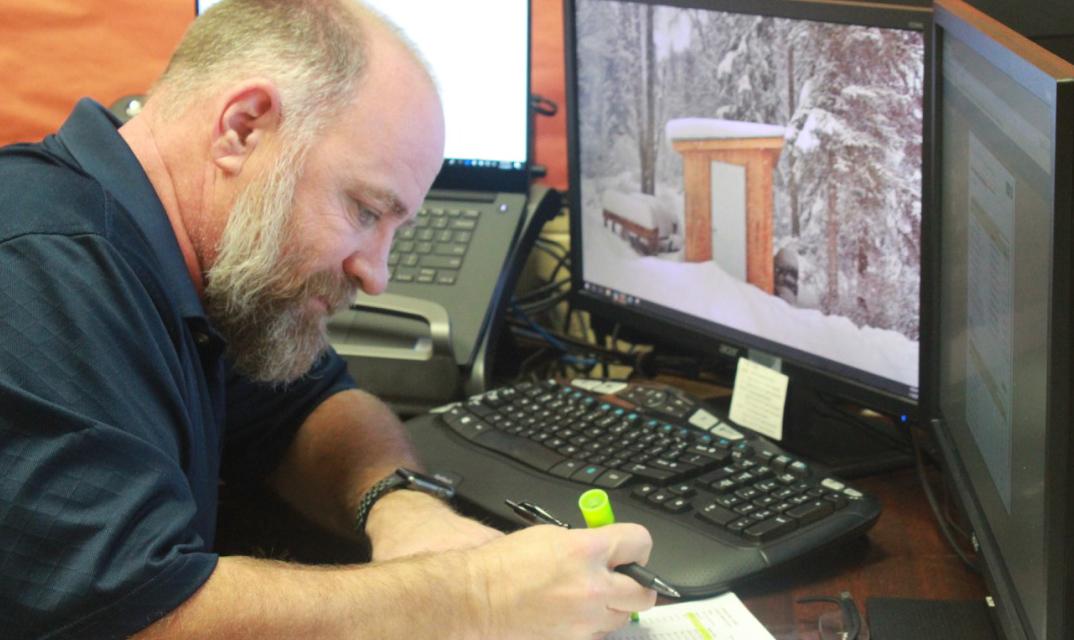 Nealan Chandler has been working with Prince George High School as an instructional technology resource teacher since 2005. Before his job revolved around the school's technology, Chandler taught with for 26 years as a physical education teacher.

"I've always had an interest in computers. My whole family is in the computer business. So it was kind of everywhere. Even when I was a physical education teacher I was thinking how can I involve technology," Chandler said.

Although Chandler worked for many years as a physical education teacher, the world of technology has been his true calling. As the county began to introduce computers, the school board also created positions for instructional technology resource teachers.

"I don't get to work as much with students as I would like, but instead of just working with people and teaching them P.E. I can work with pretty much the whole school," Chandler said.

While Chandler enjoys his position as an instructional technology resource teacher, he admits that it presents new challenges every day.

"I like the ever-changing world of technology. It's kind of a double-edged sword, so I like it but it's also hard to keep up with things because technology is always changing," Chandler said.

One of Chandler's favorite aspects of technology is that it is always evolving. But his work also requires to be a resource for others in the school.

"My main job here is to help with software related things. I'm here to help teachers learn new and innovated things in the classroom, not just helping with a broken computer," Chandler said.

Along with ensuring that the internet is working smoothly, Chandler also plays a key role in keeping the high school up to date with technology. He has helped out with the school's student email accounts, Office 365.

"Everything is on my calendar, I get emails constantly, text messages constantly, I have a whiteboard behind me with things to do," Chandler said.

Chandler's occupation also happens to come with strict deadlines and a busy schedule. He has constant reminders to ensure that he doesn't miss a deadline. He uses his phone's calendar feature.

"The hardest challenge that I've had is when you have new technology or you have new things that you want to put into the classroom to help, knowing hey this will help whatever it may be, like when we got Office… it's just a long process," Chandler said.

One of Chandler's biggest struggles is the time consuming process of introducing something new to the students and teachers.

"The hardest part is getting people to change because people don't like to change," Chandler said.

When teaching students and teachers how to use a new program such as Office 365, it can prove to be very difficult. Chandler has to teach teachers how to use these new features. People do not change easily and it is hard to teach them something new when they would rather stick with the old fashioned way.

"Computers are an ever changing profession. There are many jobs out there, and many high paying jobs for people who have computer skills," Chandler said.