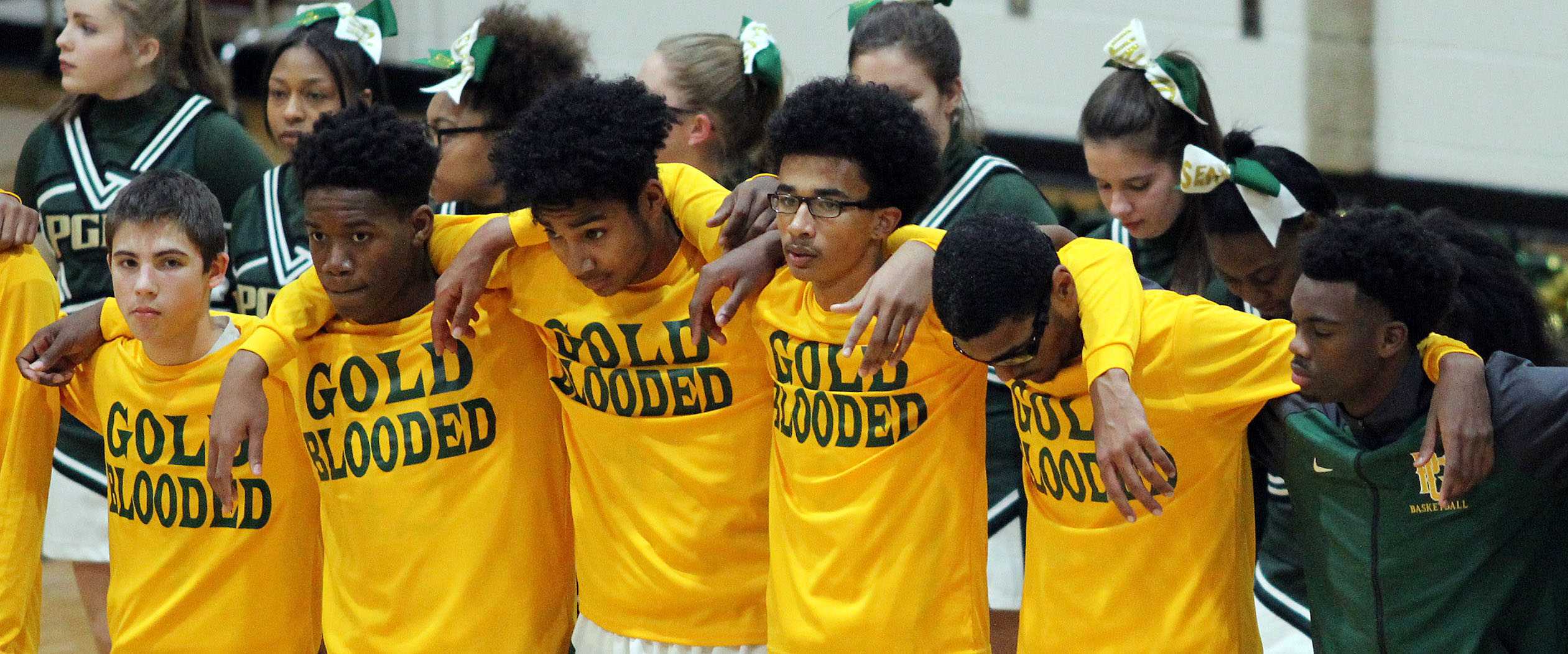 With fall sports winding down their seasons and entering into the playoffs several winter sports will begin tryouts in the coming weeks.
Tryouts for varsity and junior varsity basketball sideline cheer will be from 3:00-5:00 PM on Nov. 6th, 8th, and 9th in the auxiliary gym at the high school. Varsity and jv boys basketball tryouts will be held on Monday, Nov. 6th and Wednesday, Nov. 8th immediately after school in the high school gym. VHSL physicals are required dated after May 1, 2017. Information and forms are available in from the front office.
There will be an indoor track interest meeting on Wed., Oct. 25th in the commons at 6 PM for parents and students. Anyone interested in running indoor track should attend.
The Student Ambassadors are pleased to announce officers for the 2017-2018 school year: President – Chase Powers, Vice-President – Rachael Pitts, Secretary – Alesia Dodson, Head Guide – Savannah Noblin, Lunch Team Coordinator – Victoria Weaver.
In addition the Student Ambassadors' Spare Change Wars is taking place. The first block class that raises the most spare change by Friday, Oct. 27, will win a cookie party on Tuesday, Oct. 31.  All proceeds will go towards welcoming new students to the Royals family.
Cultural Awareness members that would like to attend the Native American Pow-wow in Richmond, on Nov. 3rd, should stop by Room B-14 to pick-up permission trip form. 
Please stop by A2 to sign up for the senior yearbook only photo to be taken next Wednesday, Oct. 25th. There is no fee and this is the last opportunity to get your senior photo into the 2017-2018 yearbook.
The counseling department will visit Richard Bland College for a tour on 11/13/2017. If you are a junior or senior and would like to go, please stop by guidance to sign up and pick up a permission slip form. The deadline to sign-up is Tues, Nov. 2nd.
The following college representatives are scheduled to visit Prince George High School. Any senior interested in meeting with a representative should sign up in the counseling office.
Oct. 23- VCU 8:30 AM Oct. 24- JMU 8:15 AM
Oct. 26- Longwood 8:30 AM Oct. 26- Mary Washington 10:00 AM