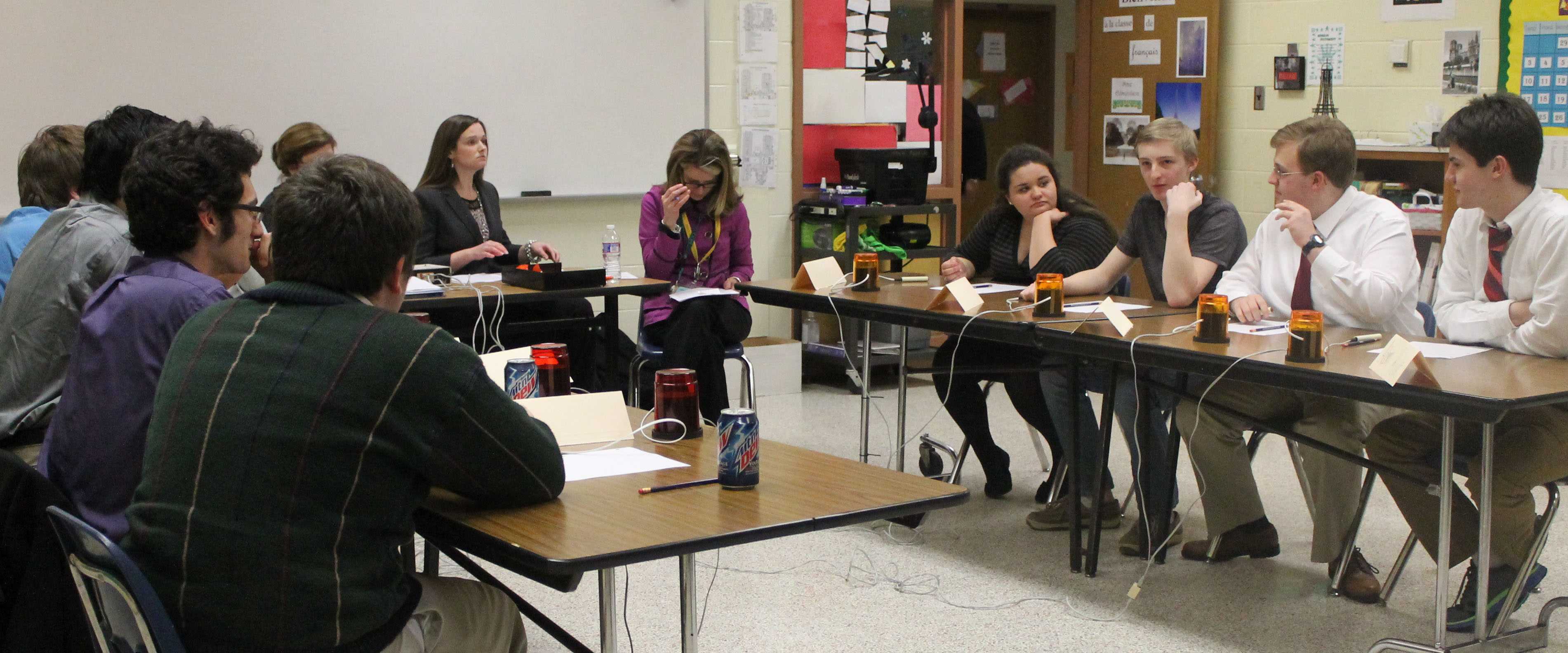 With their quick wits and thinking, the Academic Challenge is trying to be the most scholarly organization in school. Led by N.B. Clement's Junior High history teacher, Michael Knight, many hours of preparation goes into achieving victory.
Academic Challenge is like the tv show Jeopardy, where schools compete and answer trivia questions. Students stay after school and Knight teaches them everything they need to know for their regional competition.
To become a member of the Academic Challenge team requires being well-rounded and having a wide-range of knowledge.
"To be on the team requires wide knowledge, ranging from history to mathematics," Knight said.
Members need to be brushed up on all subjects and prepared for anything that comes along the way. Academic Challenge allows students to learn new things they may not be able to learn in school. Also, it gives them a fun experience while utilizing teamwork to work towards a common goal.
"I really like being with them and educating them on what they need to do," Knight said.
Academic Challenge is currently still looking for members even with the competition date looming. Prospective members still have a chance to learn something new.