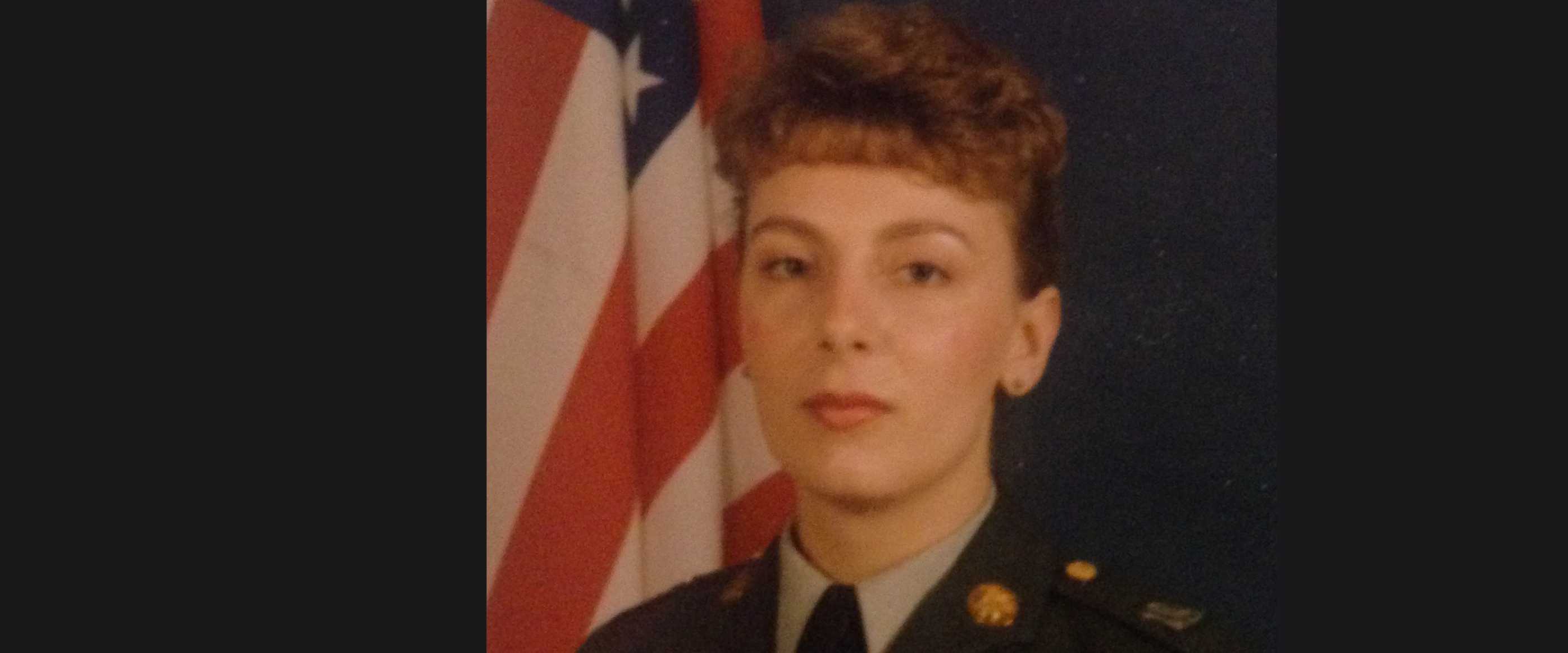 Kelly Mckenzie paused for a moment as she reflected back on a deployment to Iraq.
"It was one of those days that I was getting ready to go, but I missed my convoy. We had contractors on their way to Camp Doha and they were ambushed and everyone was killed. That made me realize I'm at war. There are people who don't want us here," McKenzie said.
Kelly Mckenzie served for twenty-one years within the Army branch of the military, and achieved the rank of Chief Warrant Officer 3. McKenzie served from 1984 to 2005.
"I started out as a 76 X-Ray which dealt with class 1 which is food in the Army. And then I reclassified to a 76 Poppa which was a Stock Control clerk. Soon after that I was converted to become a 92 Alpha, which was a Supply System specialist," Mckenzie said.
Her job is working with logistics which includes receiving, storing, issuing, and analysis of the materials & supplies the military uses.
Mckenzie enlisted at the age of 20 and started active duty at 21 years old.
"I signed up in July in the delayed entry program." Mckenzie said. "I was still taking some college courses that I wanted to finish and then I went to basic training in September of that year,"
Mckenzie also gained international experience with her service. She lived in foriegn countries such as Germany, Iraq, and Kuwait, and traveled across the United States to bases in Texas, New Jersey, Washington, Virginia, Alabama, and North Carolina.
"I was with the 19th Support Center and I deployed to Kuwait in November 2002 for Operation Iraqi Freedom. I did 8 months there," Mackenzie said.
McKenzie is also thankful for how the Army positively and helped her learn more about herself.
"I think it made me a stronger person, able to go out there in the world, and because I had been around so many different people it opened my eyes up and I wasn't afraid to try new experiences. With my father being in the military, I traveled quite a bit. Myself joining the military, I continued that travel and I continued to broaden my experiences around the world and with people. I think it made me appreciate who I am, my country, and enjoying life," Mckenzie said.
Mckenzie explained how her gender affected how hard she had to work to gain respect.
"Coming into the Army in 1984 there wasn't a lot of women in the military. It was sort of looked at as a man's job. There was still discrimination within the ranks between males and females," Mckenzie said.
McKenzie retired in 2005 after 21 years of active duty within the Army. She had mixed feelings about her decision, but decided it was the right time to leave.
"It was bittersweet. In fact I was going to retract my retirement, but my husband said 'No you're not.' Being called a Soldier for 21 years, you take pride in it, and I didn't want to stop being a Soldier. I think that even in the career i have now, I still feel like a Soldier and I don't think that feeling ever goes away," Mckenzie said.
After retiring, Mckenzie took on many jobs and continued her travels as a civilian.
"I went back to Germany as a civil servant. I was a GS-12 and I pretty much did the same thing I did in the Army. I am now working on a project to build a system for the Army that encompasses all logistics. It is a big deal," Mckenzie said.
Overall Mckenzie would strongly recommend a career in the Army.
"I would,[recommend a career in the army] yes, definitely. Everything was perfect," Mckenzie said,  "I would recommend anyone who wants to learn leadership skills to join."