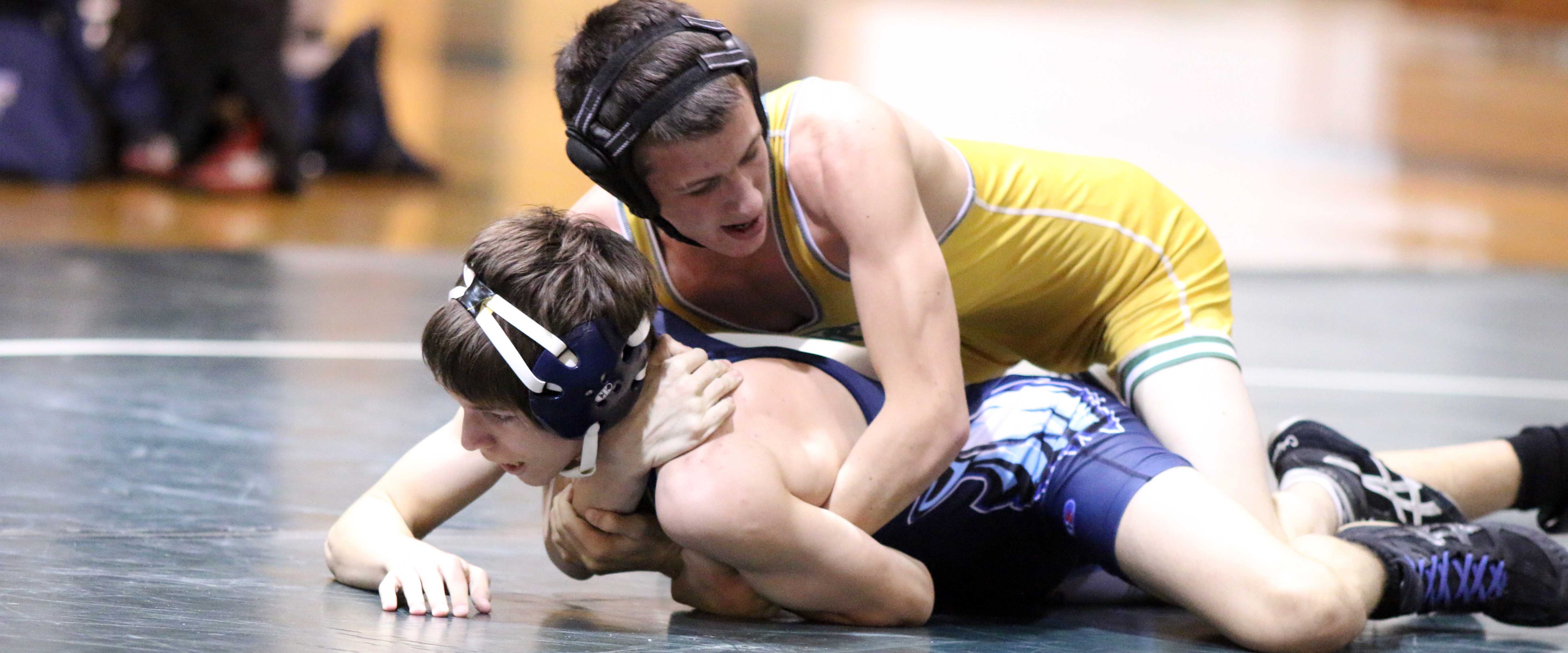 For the past 20 years, Prince George County's wrestling team, the Wrestling Royals, has been coached by Prince George High School gym teacher, David Emory, with Mr. Glen Thomas as the assistant coach. But starting this November, Emory is retiring from the position of coach, and Thomas will be taking over as the team's new head coach.
"I'm anxious to really get the season started- to get it going," Thomas admitted. "[I'm excited] to be able to get everything flowing and get into a routine and get into a schedule."
Thomas has worked with the wrestling team as assistant coach for approximately 12 years. As he steps up to the role of head coach, is not worried about a rough adjustment with the wrestlers.
"I think [the wrestlers will] react well to me," Thomas said. "They know I'm demanding, that I want things done a certain way. … I think they're excited about this season, especially coming off of a regular season title last year. We'll try to do that again this year.
"We'll try to do that again this year. We're adding some pieces. We're missing some guys- some seniors who graduated- and [we] gotta fill some holes, but I think we could so well. I think they're excited about the season."
Even though a different coach is in control, the team's regular practices won't work very differently this year than they did the year before. The team will primarily focus on technique and conditioning this season, Thomas said. "I'm a big technique guy, also a big conditioning guy. I think wrestling's one of those sports where you have to be in shape but you [also] have to know what you're doing," he explained. "So if you have skill and you have technique, and you have conditioning, you can win a lot of matches."
Thomas may work with Prince George's wrestling team, but that is not all he does. Thomas also is an assistant coach for the varsity football team. He will continue to coach for both the varsity football and wrestling teams this year. "Truth be told, I'm not ready for football season," he said, but he is ready to take on the challenge.
Not only does Thomas coach those two sports, but he works with a Hopewell radio station as well. The coach stays quite busy throughout the year, but he balances all of his activities quite well.
The team is looking forward to another successful year of wrestling. Last year they received a regular season title, and hope to get even better this year. "We just like to wrestle," Coach Thomas said. "We just have fun with it. [It's] a great group of guys- energetic, coachable, teachable. And they just want to win."