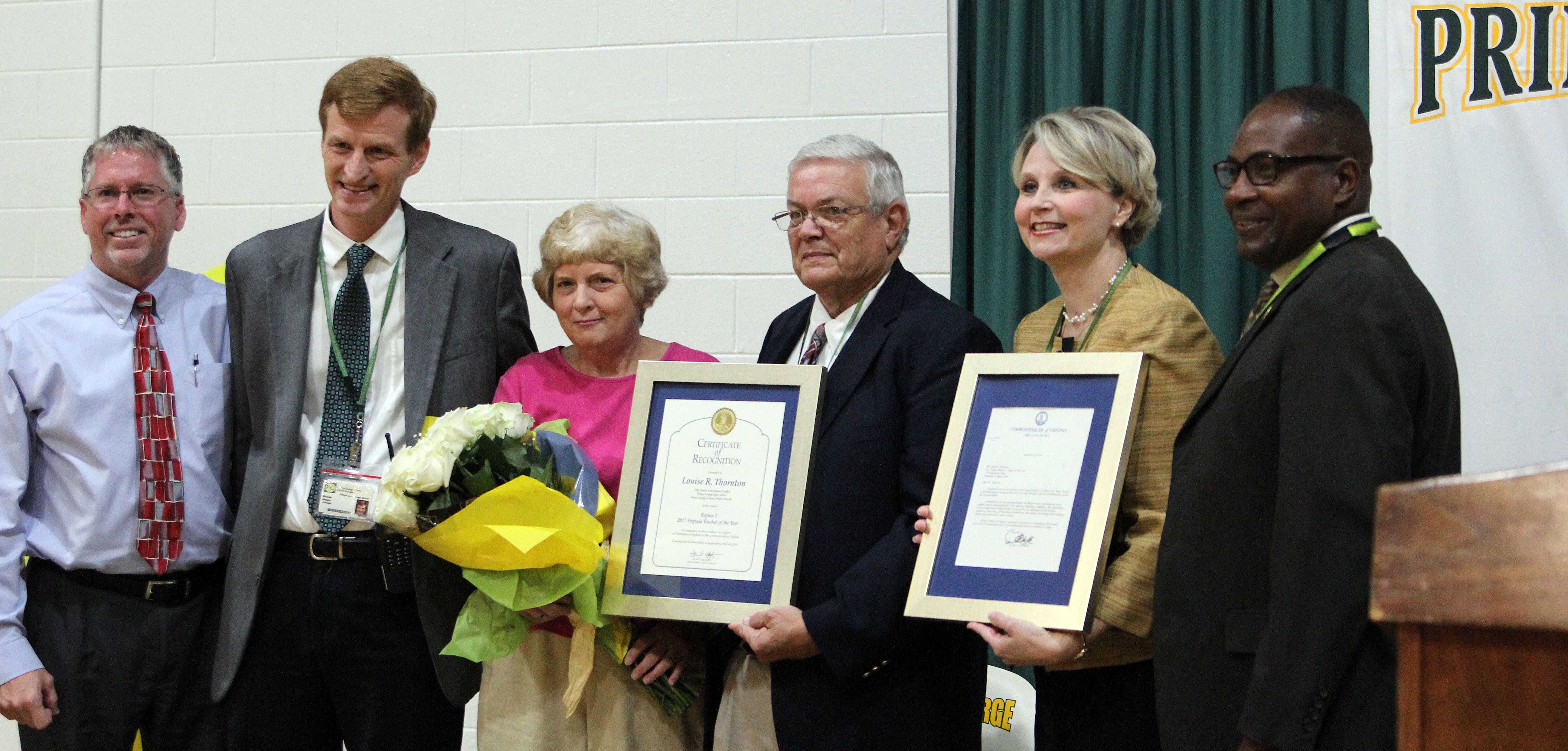 By Carlee Lively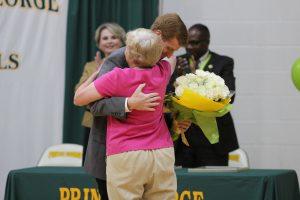 As the entire school shuffled into the gymnasium, students and teachers wondered why are we assembling? On Monday morning, Sept. 14th, Principal Mike Nelson took to the podium and announced that government teacher Louise Thornton is the 2017 Region 1 Teacher of the Year for Virginia.
Thornton is the first teacher to be honored in the history of Prince George County Schools for this award. She has been teaching for a total of 50 years and is still teaching government at Prince George High School.
"Prince George High School has been my home, my home away from home," Thornton said upon receiving the award. "It will be the most difficult thing for me to do to say goodbye to it."
Ms. Thornton Region I TOY from PGTV NEWS on Vimeo.
Thornton and seven other teachers will be nominated for the Virginia State Teacher of the Year award. The winner of that award will go on to be running for National Teacher of the Year. There have been two Virginia teachers who have won National Teacher of the Year award previously, one in 1989 and 1998.
Photos taken by Jacqui Beasley, Bailee Wyatt, and Breanna Rackley.