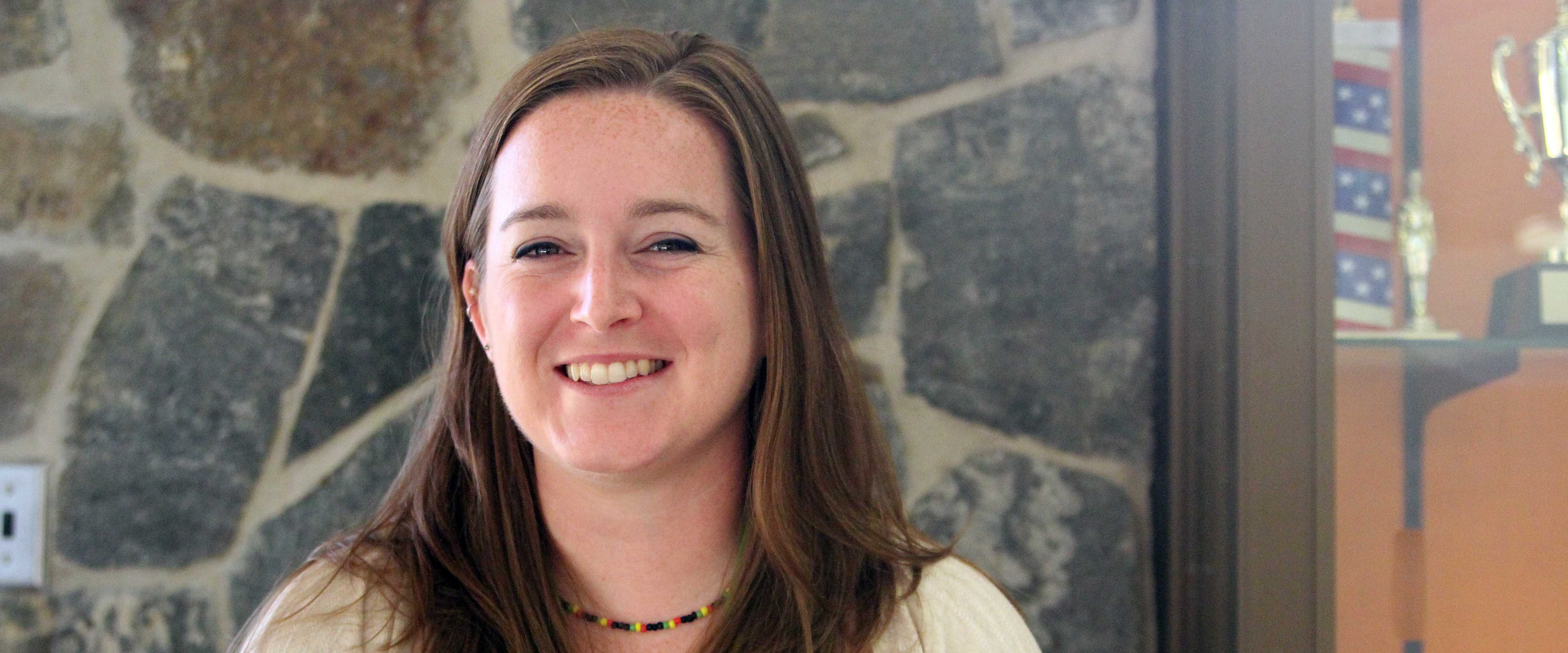 You might see a bright new shining face in the halls this year. Sarah Warwick is a new history and collaborative special education teacher.
Warwick was born and raised in Melbourne, Florida, just south of Cocoa Beach and Cape Canaveral.
"[My parents would describe me as] being a wild child," Warwick said.
When Warwick was a child, she would be either caught outside or reading a book. When she wasn't reading or playing outside, she was involved in her school's band.
"I was in band but I was terrible at it."
Warwick's  favorite part of high school may not have been band, but it was history.
"My history teacher is the one who inspired me to become a history teacher]," Warwick said. "She was awesome and made learning a lot of fun."
Warwick tells us she had three really great history teachers but it was her Freshman history teacher who really made the subject seem interesting and real.
"[After I graduated high school], I came to Virginia and went to college at the University of Virginia."
Warwick graduated from Melbourne Central Catholic High School in Melbourne, Florida. Warwick went to college to study History and Anthropology.
"I went to college for a total of 5 years: four years for undergrad and one and a half for grad school."
This is not Warwick's first time teaching. She has had two student teaching jobs in Fluvanna and in Northern Ireland. According to Warwick, her student teaching job in Fluvanna was very similar to her teaching job here.
"[After college] I went to be a student teacher in Fluvanna," said Warwick. "FLuvanna County High school was the only high school in the county as well, but instead of 10th-12th it was 8th-12th [grade]."
After her teaching in Fluvanna she became a Student teacher in Northern Ireland.
"Teaching in Ireland was a lot different from Prince George High School. [The school in North Ireland was] an all girls school for starters and I was teaching British History."
When Warwick is not busy teaching and grading, she enjoys to spend her times outdoors.
"[When I have free time] I like to take hikes, kayak, watch Netflix, hanging out with friends and reading."
Warwick expects her students to be open to History even if they do not like it or think it is boring.
"[My goal to the class is] for students to see the value of History and that it is more than just learning the facts."
Warwick plans on teaching here for as long as she can to teach her students the true value of history.
"I would love to stay at PGHS for a very long time."