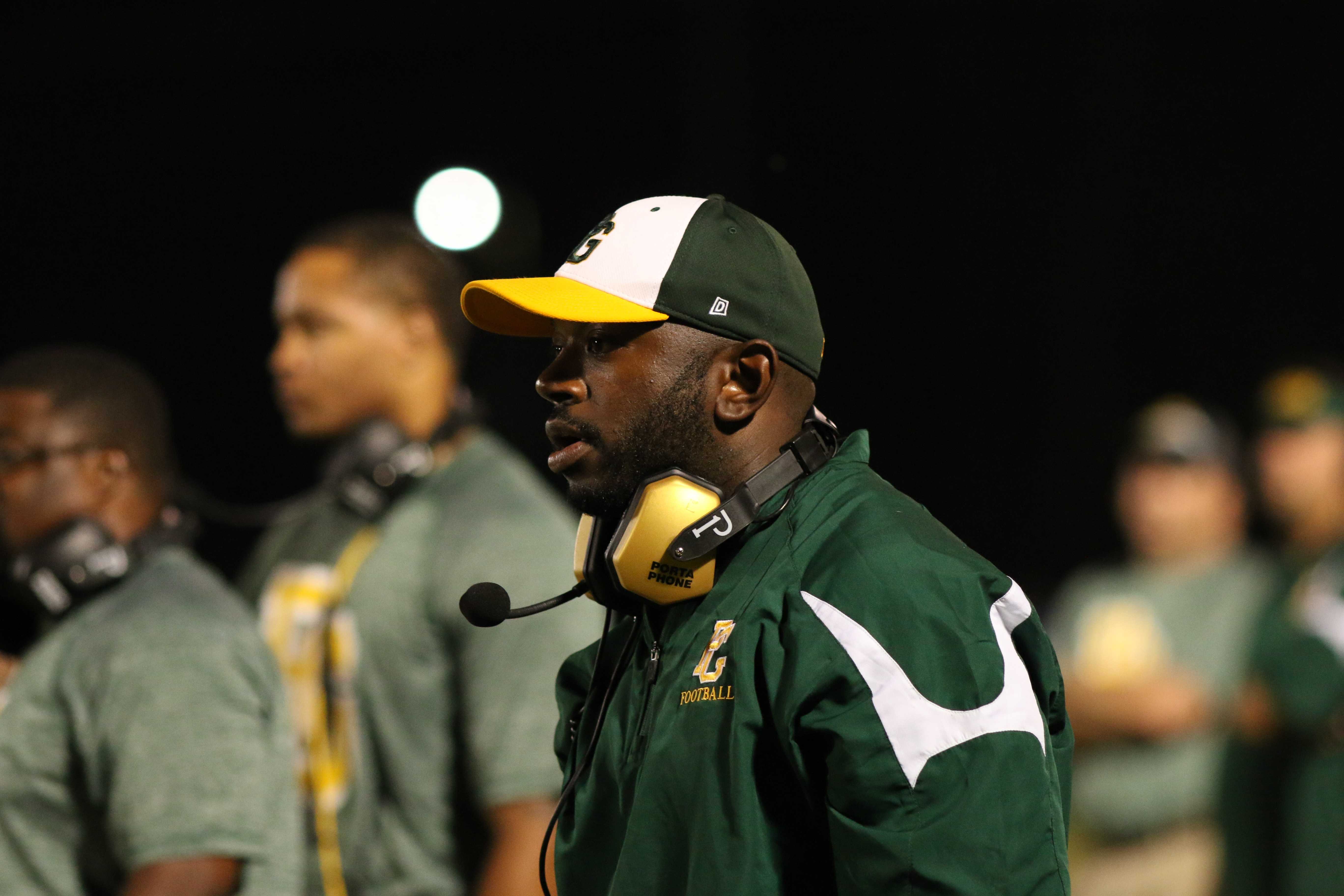 With the school year back in place, students and teachers are attempting to prepare themselves for the next two semesters at our school. New staff members, like English teacher Daniel Hamlet, are doing their best to adjust to a new schedule and establishing their own way of doing their jobs.
"I am a learning specialist that teaches English, but by trade I actually teach sports management. I graduated from VSU [Virginia State University] and VCU [Virginia Commonwealth University]," Hamlet said.
Many of our staff from the school either grew up in Prince George or graduated from the school and Hamlet is no different.
"I am a military brat, so I grew up in three different states and another country. But I've been here in Virginia for about twenty-one years and counting, so I am not new to the area. I actually graduated from Prince George High School back in 2002," Hamlet said.
Hamlet is also coaching football along with teaching this year. Being a teacher can be a very challenging and time-consuming job and, coupled with coaching, can really demand a lot of after school time and attention. But to Hamlet, that isn't always the case.
"Coaching, for me, makes teaching a lot easier," Hamlet said. "One, you learn to understand how to relate to the kids who play and many of your players that you're teaching on the field end up having to be taught by you in the classroom. It makes it that much easier to know how they need things to be explained. And kids who don't play witness your good relationship with your students, and they are more trusting of you because of it."
With new teachers and staff as innovative and as excited to teach as Hamlet, the high school should be set for its most successful year yet.