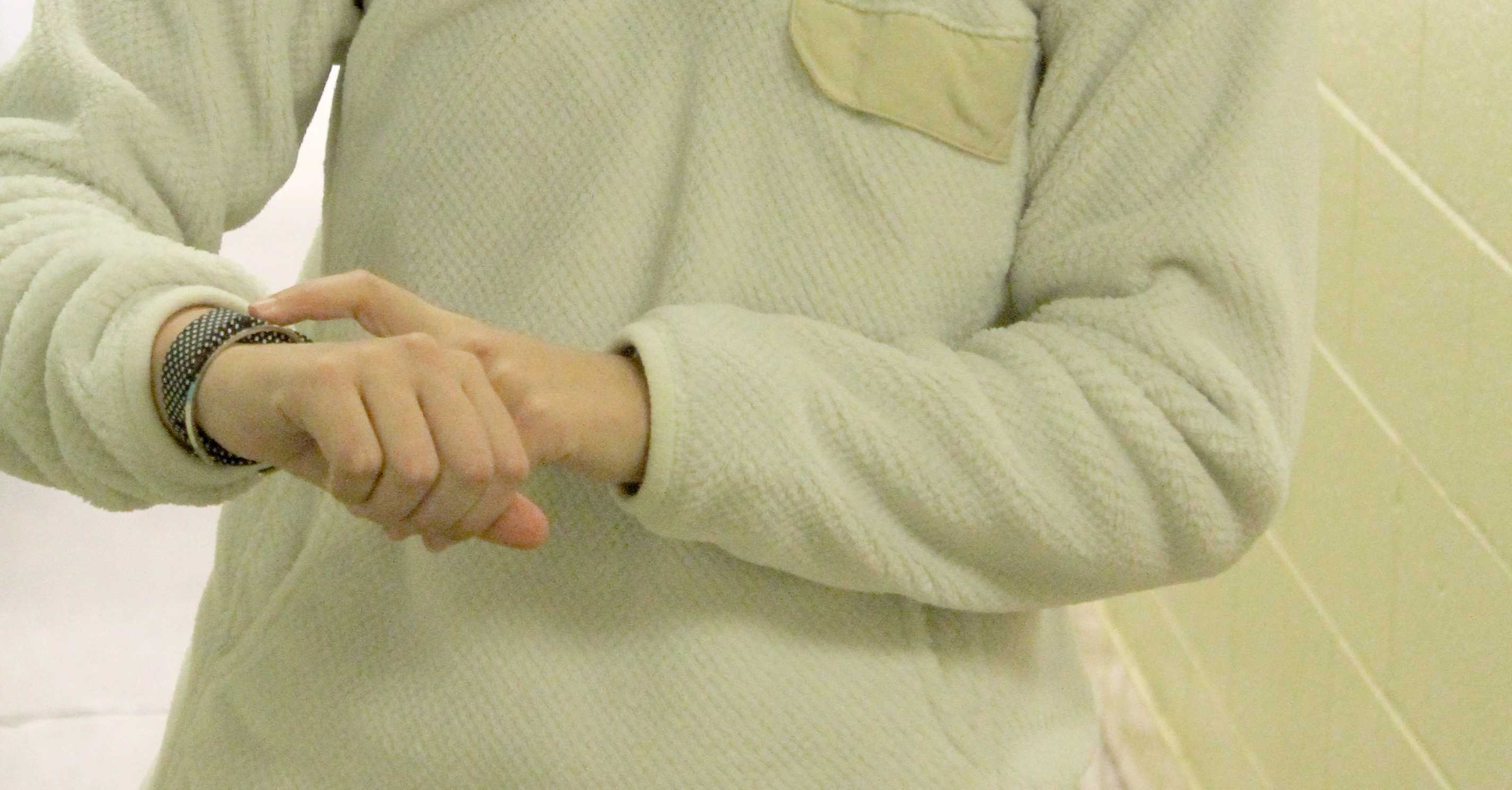 Living a healthy lifestyle can be hard with having a busy work or school schedule and/or not having motivation to get moving.  The well known company, FitBit, has designed a variety of products to help inspire people in their health and fitness goals. 
Founders Eric Friedman and James Park of FitBit figured out that, with the use of wireless technology and sensors, the world of tracking health and fitness would be easier in a series wearable products. Depending on your level of fitness, you can pick from everyday wear, active wear, or performance wear wristbands.
The FitBit product "FitBit Flex" has been the "most" popular of the everyday assortment and is what Spanish teacher Paola Jones and physical education teacher Margaret Roberts have. FitBit products give users motivation to get up to move and meet fitness goals.
"The FitBit tracks my steps and sleep and I enter my weight and keep track of what I eat as well," Jones said. 
Jones is part of the 'Thin it to Win it' program that Roberts created for the faculty to get healthier. Jones' FitBit was won for her weight loss program. Prices for the different products range from $59.95 to $249.95 depending on your style and what you need to use the FitBit for.
"(My favorite part is) that it tracks my sleep and I also love that I can enter challenges with my FitBit friends. It motivates [us] to do better," Jones said.
"FitBit's wearable gadgets are able to track how long you sleep, how many steps you take, fitness goals, heart rate, how many calories you have burned, the time and much more. The big thing I keep track of are my steps throughout the day. I also think it's awesome and slightly creepy that it keeps track of sleep patterns," Roberts said.
Not only do teachers enjoy FitBit merchandise, but the students do as well. Sophomore Hannah Dankenbring wears hers all the time except when she has to charge it.
"I saw a bunch of commercials for them on TV, and I like to run and keep track of my steps," Dankenbring said.
Being able to set goals and make your lifestyle healthier is the biggest part in owning a FitBit it seems.
"There's nothing like the feeling you get when your FitBit vibrates and says you've made your goal," Dankenbring said. 
FitBit has been continuously making new products to wear like the FitBit Alta and Blaze. They have also created a Wi-Fi smart scale.  FitBit offers accessories for bands like the Flex so that you can change your band to match your outfit.
As technology advances what will be next for the FitBit company?  What ever they create next, their main goal is to encourage everyone to have fun and smile while being physically fit.
"It makes you think about what you are truly doing throughout the day, especially if you track what you eat. It can be an eye opening experience," said Roberts.