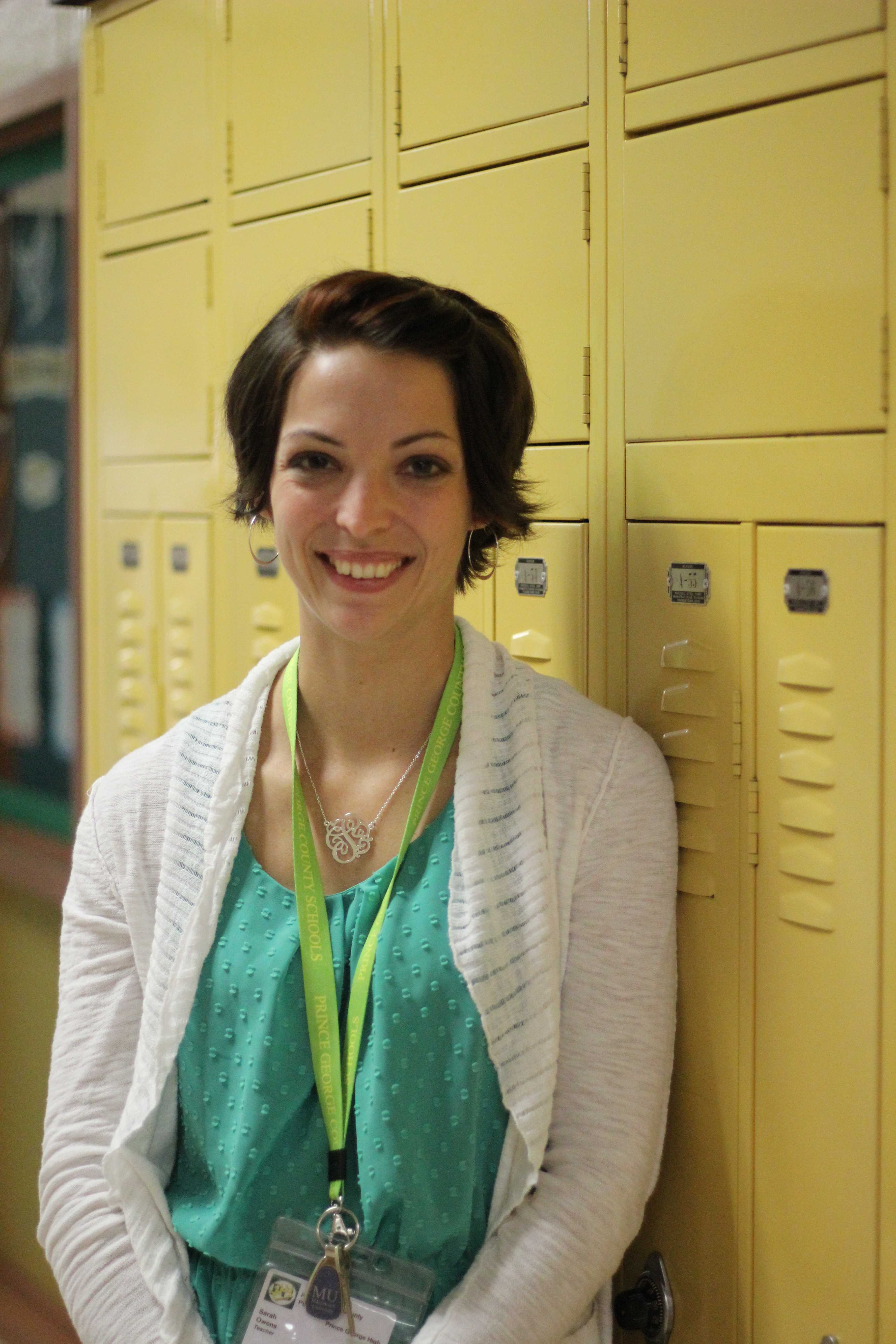 Shopping, reading, or spending time with her kids is where English teacher Sarah Owens finds herself outside of the classroom.
Going into her ninth year of teaching, and first year back at Prince George High School, Owens who previously taught middle school at Saint Joseph's in Petersburg, is ready to be back.
"I wanted to come back to Prince George, because compared to previous schools, Prince George is a lot more modern and has more resources," Owens said.
As someone who enjoys challenges, Owens believed that teaching at the high school level would satisfy her needs.
"Teaching at the high school level is more rigorous," Owens said. "I enjoy helping students prepare for the college level."
Some may spend their entire lives trying to figure out what they want to do with their future, but Owens knew what she wanted to be very early in her life.
"[I knew I wanted to teach because] I had an awesome second grade teacher, who I still talk to today," Owens said. "She made me love learning."
Owens enjoys a different variety in her daily life, which is one of the reasons why she chose a career in teaching.
"I enjoy teaching because everyday is different," Owens said. "It is not your typical nine-to-five job."
There are certain things that students may do that a teacher might never forget. Owens believes this is one of the many benefits that comes with teaching.
"It is always nice when a student comes back and remembers you." Owens said. "It is also nice when a student leaves a note on your desk thanking you."