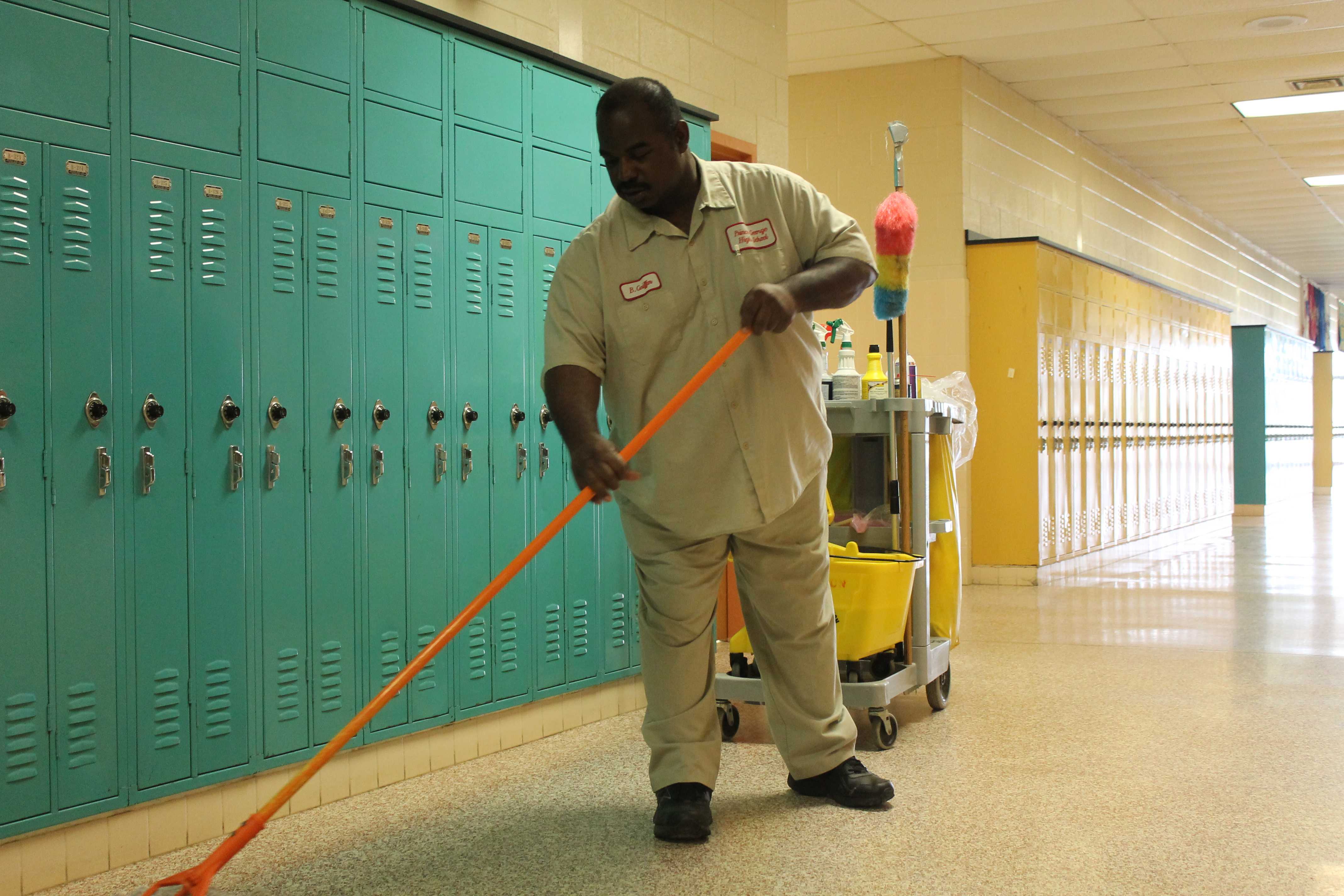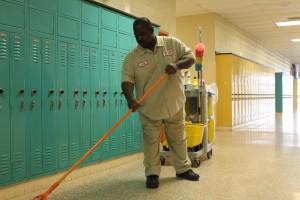 Water leaks from the ceiling onto students' desks. It fills trash cans and drips onto the floor. Teachers are forced to rearrange their classroom to accommodate the precipitation that leaks into the school. This obstruction of education is a symptom, not of a school from 1940, but of present day Prince George High School.
Lack of funds have allowed a poor roof to go unfixed for the majority of the school year, and it is only getting worse. For months, this problem has interfered with learning and students' ability to concentrate in class, and has created paranoia in some students.
Junior Ricky Meurray is a member of FBLA, and spends time in B-2 for this club. This classroom has a hole in the ceiling where water leaks frequently.
"It's a health hazard for people with allergies. When I was young and I had allergies, it became hard to breathe, so it worries me," Meurray said.
Many classrooms' white ceiling tiles have brown spots on them from water damage. Extended exposure to water has forced some ceiling tiles to be completely removed. In A-2, there are 11 ceiling tiles missing. They are not to be replaced until the problem of the roof is fixed.
Computer Information Systems teacher Anne Roberts is in B-5 and has dealt with roof leaks for years, and has managed to carry on despite the distraction it brings to the classroom. Regardless, Roberts has high hopes that there will be a long-lasting solution to the problem.
"The school is so old, and it's been in pretty good shape for how old it is. Patching it has worked, but we need a new roof," Roberts said.
Teachers are forced to adapt to this environment, because there are no extra classrooms for them to relocate. They heavily rely on help from the custodial staff to be able function. Although it is the custodians' job to maintain the facility, they are unable to do so due to their lack of resources. Trash cans are placed under the leaks to catch the water when it rains, and custodians are frequently called in to help with the leak.
"For the past couple of years, they've been patching [the roof] with tar, and that last for a little while. This year, they're talking about getting money to fix the roof," head custodian Bryan Griffin said.
Despite constant pleas for help, the financial aide has yet to come. A budget has yet to be established. Administration is forced to listen to complaints, even though they are doing everything in their power to get the problem fixed. In fact, efforts to prepare for a new roof started in the fall.
"The first step was to identify the problem areas. The roof was in obvious disrepair, so we had a consultant group to do an evaluation of the roof," principal Pete Fisher said.
There are specific problem areas in the roof, with some spots being worse than others. Instead of just patching the holes, the plan is to completely replace these areas. However, this takes time and money.
"We presented the findings to the school board with a discussion on what the projected cost would be. But the school board does not have the power of the purse," Fisher said.
The school board must first request for money from the Board of Supervisors. This was done Mar. 12th at a meeting, and it was made a priority on the agenda. In the meantime, custodians, and maintenance are doing their best to be sure problems like mold and damage to equipment do not occur. Every day, the water in the trash cans is poured out, and puddles are quickly mopped up.
"Everyone in this building is doing everything in their power to make it as bearable as possible until we can fix this once and for all," Fisher said.