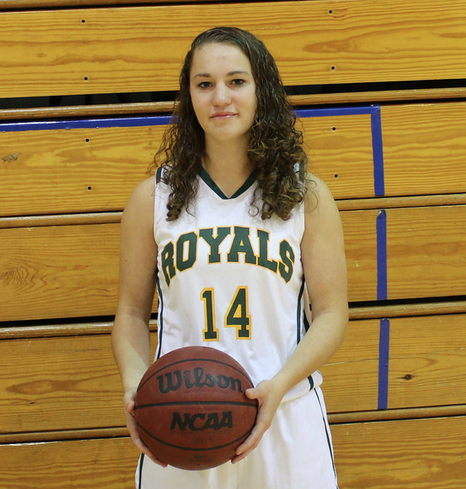 For many superstar athletes, it was a NBA basketball player on ESPN, such as Michael Jordan or Magic Johnson that inspired them to take up the sport of basketball. However, for senior JoJo Taylor, it was the influence of her family. Despite the obstacles that she has overcome to be a seasoned player, she finds a moment in every triumph that makes her perseverance worthwhile.
Taylor has been playing on the Lady Royals Varsity Basketball Team as a point guard. She was also the player who made the winning last second shot at the L.C. Bird Conference Championship last fall. Taylor will continue to play for the Lady Royals during the 2014-2015 season as a point guard.
Taylor considers getting her hands on a basketball at an early age as an essential element of her athletic success as a basketball player. Her parents introduced her to basketball in elementary school.
"I was introduced into basketball during 4th grade," Taylor said. "Mr.Britt, my first coach, inspired me to continue to play."
Dribbling, shooting, and running up and down the basketball court as kid may have been fun and exciting; however, Taylor also confronted obstacles as a young player that she has learned to overcome.
"I was smaller, couldn't jump, and getting  rebounds was the biggest obstacle," Taylor said. "I have learned how to rebound and box-out and I now know that it is not all about height. You can be short as long as you know how to box-out, you can push players out the way; you really don't have to jump."
Along with the skills that it takes to steal a ball from an opponent or break through a defensive player, are the skills that one needs to be a teammate.
"You have to share the basketball, you can't make it all about yourself," Taylor said.
Taylor considers the family bond between the Lady Royals as the quintessential part of their success as a basketball team.
"At the end, when the buzzer goes off, all of the sweat that you gave, it is all worth it," Taylor said. "Being with teammates is always a big encouragement."