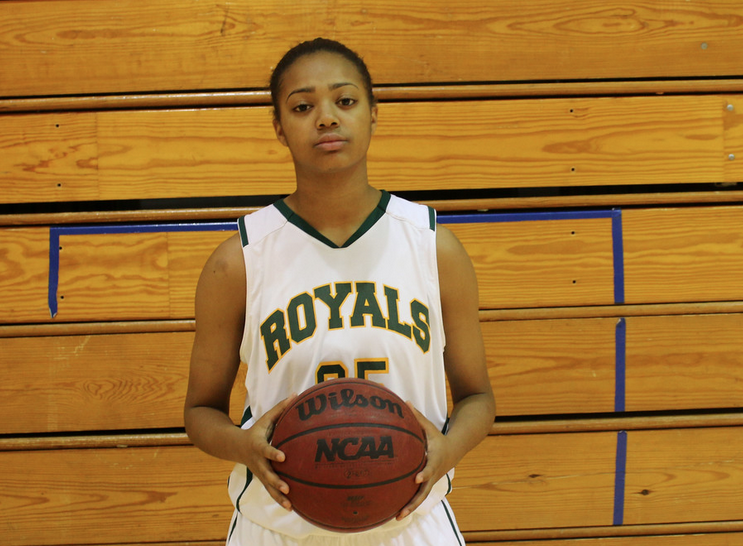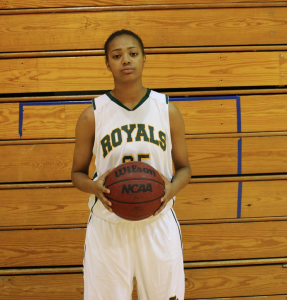 High School senior Ariel Stephenson and the Lady Royals stood victorious this previous year at the conference championship against L.C. Bird High school 41 to 37 after a long season of hard work and dedication.
Stephenson normally plays the small forward on the team, but she also steps in and plays the positions that the team may need. Stephenson worked to make it at the point that she stood that day with her team. It all started with the encouragement of her parents and continued with her determination for continuing the sport of basketball throughout her life.
"My parents put me into a recreational league when I was young," Stephenson said. "I just didn't stop playing [basketball]."
The highlight of Ariel's career in basketball so far has been the win at the conference championship with her team this previous season.
"This is the first time in my four years on the high school team that we have gone to the championship and we won," Stephenson said.
Ariel has had a long life of playing basketball but she says that she hasn't faced a major defeat or challenge in her career so far, but she has had some bad games affected by her emotions and the players in the game.
"I do worse when I begin to overthink and I start to feel off," Stephenson said. "It all depends on the adversity of the referees and the players."
Ariel believes that the team this season, with hard work and dedication, will have a successful season this year and reach achievement on the same level that they did last season.
"If we work as hard as we should, then will be successful," Stephenson said.
Ariel has signed to play with Wake Forest University to play basketball on their girls' basketball team for next year on a full tuition scholarship.