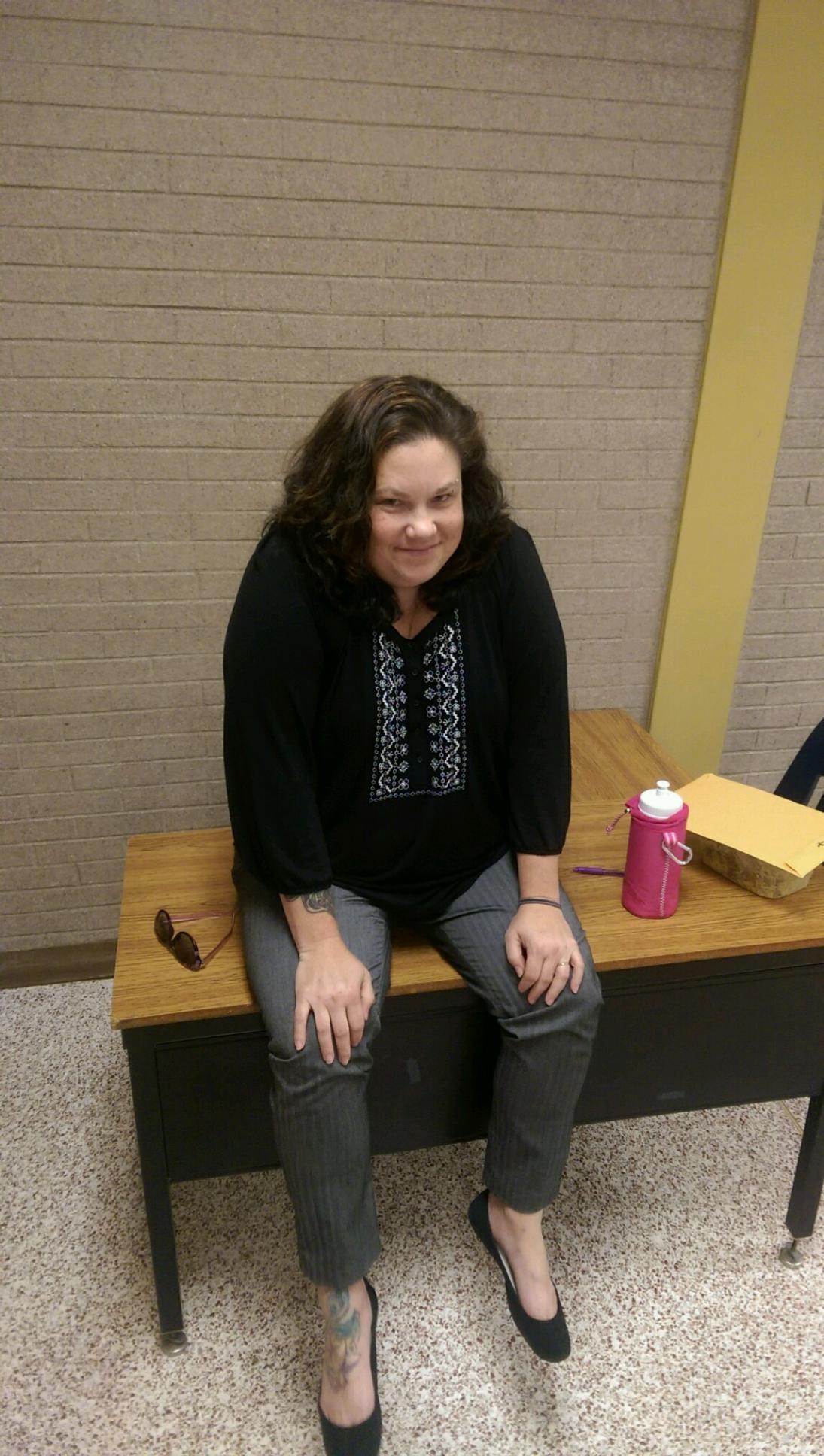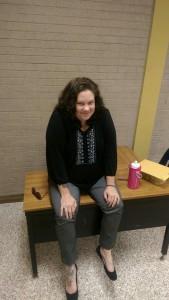 It is the very first day, the start of a new school year. Everything is new: a new school, a new classroom, and new students. The first bell of the day rings, and as she hears students make their way down the hallway, she takes a deep breath. She is ready to make a change in a student's life, starting today.
A Virginia native, Catherine "Jez" Beasley was born in Richmond and grew up mostly in northern Virginia. She attended J.E.B. Stuart High School in Fairfax, Virginia, but later traveled southward to pursue her passion for art.
"I went to Savannah College of Art and Design [in Savannah, Georgia]," Beasley said.
In Savannah, Beasley obtained a degree in art history and photography. Later on, after deciding to become a teacher, Beasley earned a degree in teaching at Virginia State University in Petersburg, Virginia.
Although she enjoys teaching, working in the education field was not always her goal after high school.
"I've always been very visual and creative, so [choosing] the art major was an easy choice," Beasley said. "I figured out pretty quickly that there are not a lot of jobs out there for art majors."
Naturally, Beasley chose teaching as her backup plan because of a unique experience she had in high school. She got a little taste of what teaching is like.
"[In high school] I blew my knee out and I ended up in a special education P.E. class," Beasley said. "I was kind of like an instructional assistant and I helped the kids out."
Due to her knee injury, Beasley assisted the P.E. teacher in working with children with special needs. Because she was inspired by the children that she worked with, Beasley decided to become a teacher so that she could work with children every day.
"I really liked working with those kids," Beasley said. "I was inspired, so when I first started teaching I was teaching kids with intellectual disabilities."
Before teaching at Prince George High School, Beasley taught at L. C. Bird High School, Matoaca High School, and Matoaca Middle School. She has been teaching for 15 years.
Inspired by her P.E. teacher in high school, Beasley is all about helping her students and really getting to know each and every one of them.
"The P.E. teacher that I worked with [after my injury] really inspired me," Beasley said. "He was very interactive and always gave me credit for trying my hardest and for being myself."
Connecting with students who do not usually communicate with their teachers or are alternative learners is always a priority for Beasley in her classroom. She wants her students to leave her classroom with more than just book knowledge.
"I want kids to leave my classroom okay with being themselves," Beasley said. "To be who you are and love who you are is the most important thing."
Being in the classroom and having the opportunity to assist her students in learning is the highlight of Beasley's school day. Being able to focus on the students who need help and to actually have the opportunity to help them is what makes her experience as a teacher worthwhile.
"If I am able to make a difference to one or two kids, that is a good thing every day," Beasley said.
Outside of school, Beasley is busy helping out the Petersburg community.
"I run a non-profit called Petersburg Animal Welfare Society," Beasley said. "We run a little spay and neuter clinic and I help put people in touch with animal rescues."
In addition to making a difference in the community, Beasley also works as a photographer in her free time.
"I take pictures of bands and musicians," Beasley said. "I have been published in Amp Magazine, which is no longer around, but I have been published."
Beasley currently teaches U.S. History and Economics and Personal Finance. After a great first day, she is looking forward to having a wonderful school year.
"Being in the classroom is my favorite part of my day," Beasley said. "I'm all about making a difference in students' lives. I'm all about connecting and making a difference."