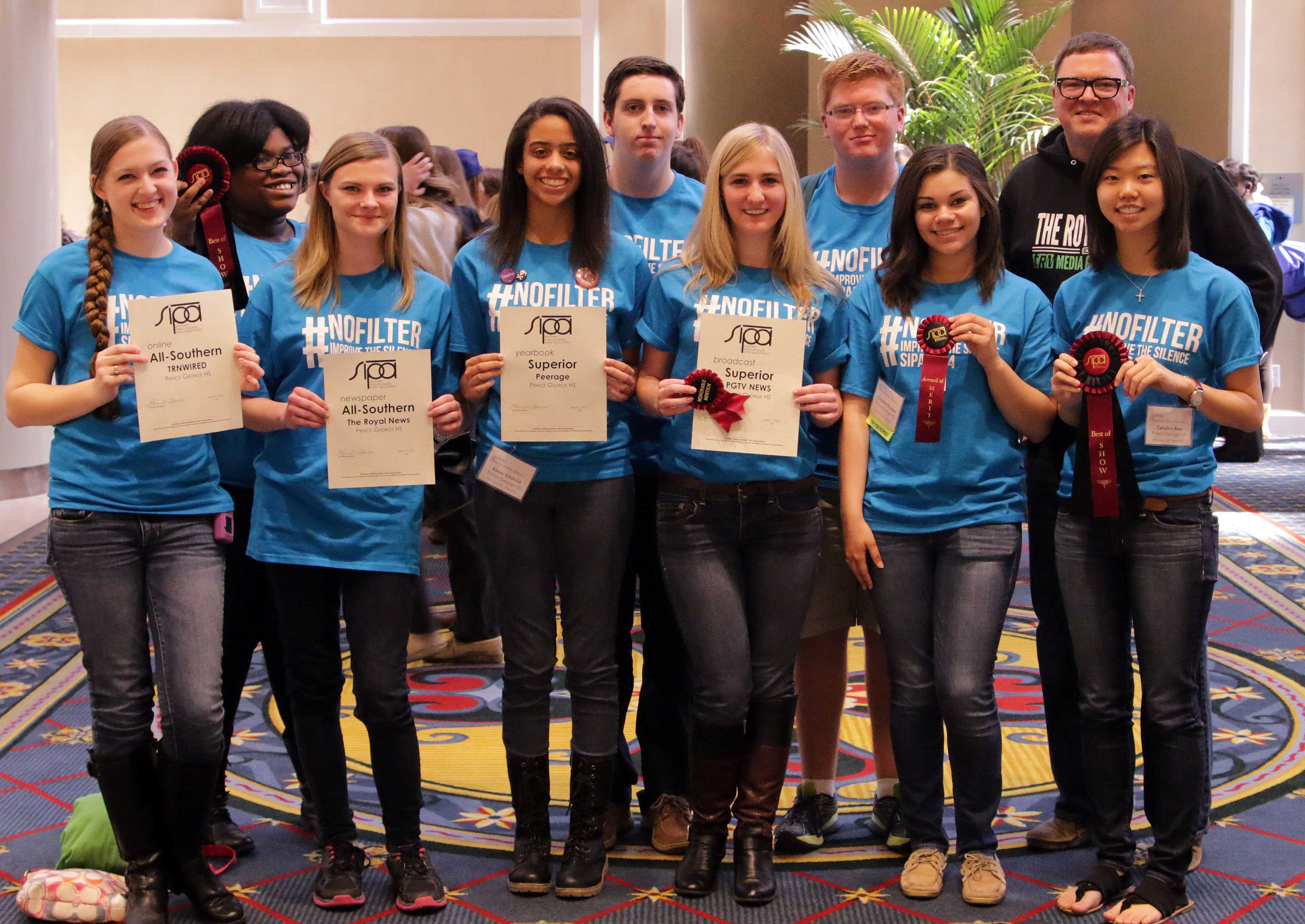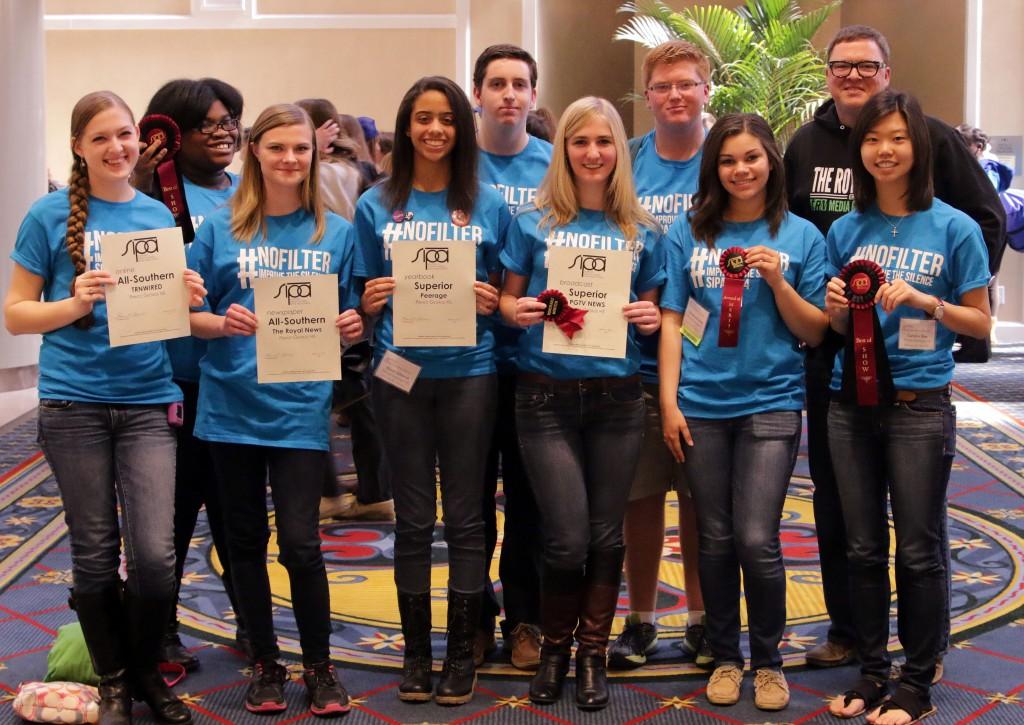 On Friday, Feb. 28, the Royal News and PGTV News staff sent nine of its members to participate in the 2014 Southern Interscholastic Press Association annual convention located in Columbia, South Carolina. The convention is held at the Marriott Columbia and on the campus of the University of South Carolina in the Coliseum, home of the university's School of Journalism and Mass Communication.
Students took part in a pre-convention workshop on Friday afternoon for four hours of intense instruction in one facet of journalism. Classes were taught in photography, broadcast video, InDesign software, and editing. In the evening students listened to keynoter Matt Crossman, writer for the Sporting News, attended break-out sessions, and finished the evening with an ice cream social.
On Saturday, the convention continued with more opportunities to learn from the nation's best journalists. After lunch, students participated in contests that required them to write, edit, and design stories and pages on the spot. The afternoon was concluded with a banquet and dance at the hotel.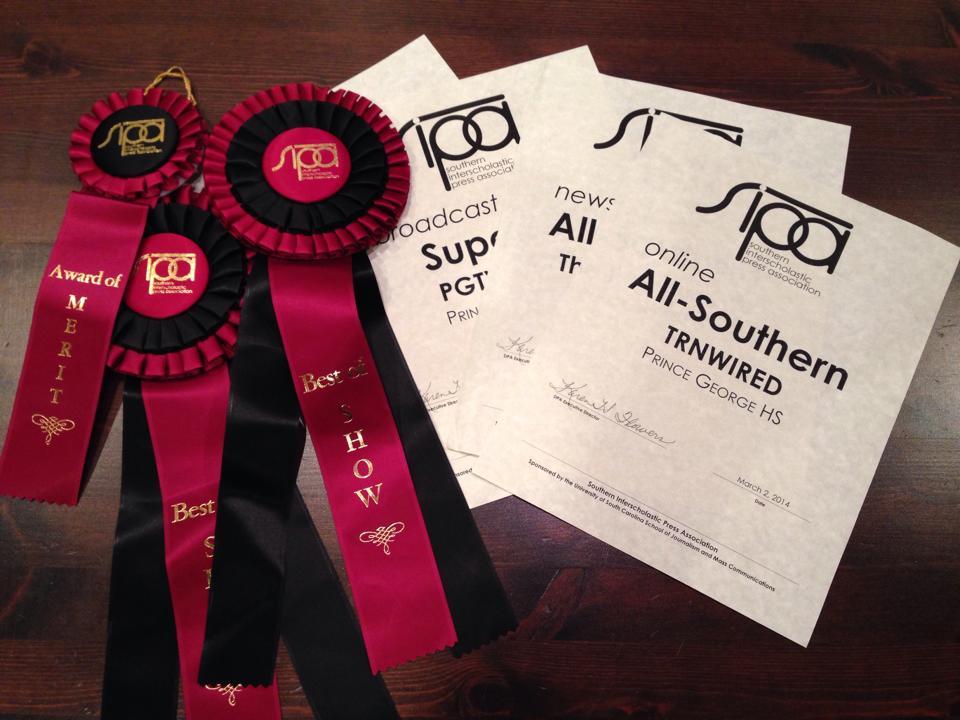 On Sunday, at the conclusion of the weekend, awards were given out to staffs at the closing. The Royal News received the following awards: for newspaper – All-Southern ranking, Danielle Marshall – Best of Show for February cover.
PGTV NEWS won the following: PGTV NEWS broadcast – Superior ranking, Becky Shumar- Honorable Mention for anchor, Nicole Daly – Best of Show and Award of Merit for segments on the step team and for the technology in our schools segment.
TRNWIRED.ORG received an All Southern Ranking.