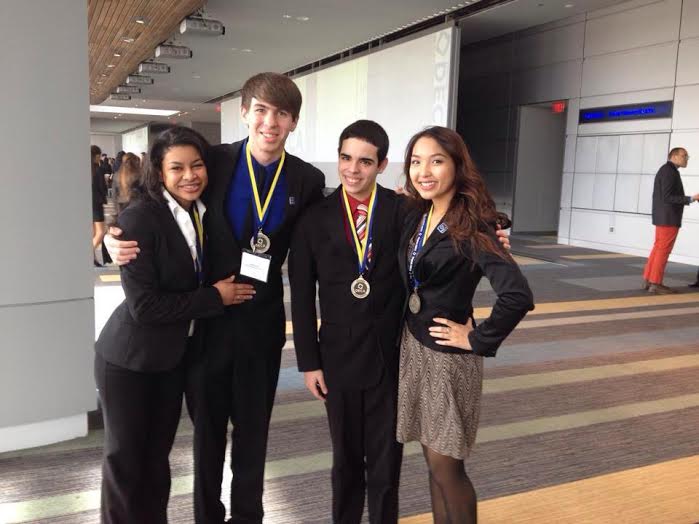 Earlier this month, DECA went to state competition. DECA has won awards for four years at the state level. This year five people out of seven competing won, placing in ninth place in the state of Virginia. Senior Madison Kirkland was a part of the competition for the first time.
"In the competition [my partner and I] did role play and wrote an eleven page paper," Kirkland said.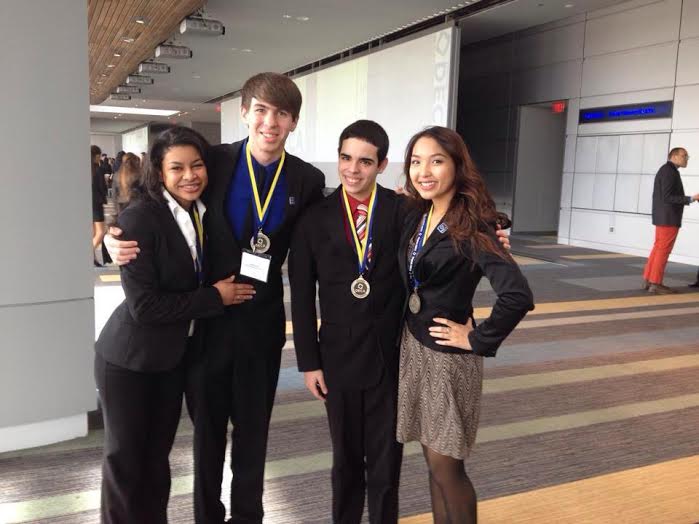 Kirkland and her partner, Joey Reierson, won highest role play scores and top ten over all.
"We were very happy, because we put a lot of work into it. I was excited, because it was my first time," Kirkland said.
The DECA competition was complicated and very intense.
"The hardest part was memorizing business proposition and the role play," Kirkland said.
Senior Vivian Lam has been a part of DECA for two years now.
"My partner Neftali Rosado and I prepared a thirty page business plan. We then had to present our business plan in ten minutes in front of a judge," Lam said.
This was an entrepreneurship written event, similar to the show Shark Tank.
"I struggled with the speech the most. You would think the thirty page paper was terribly hard, but honestly most of it was us using our creative minds to come up with our own business," Lam said.
The big part of this competition was bringing their business to life through their speech.
"I had a hard time memorizing key points and specific details. Most of it was nerves and jitters," Lam said.
 Lam and Rosado won top ten and placed in ninth place.
"It was a great experience," Lam said.
DECA sponsor Kim Beales has been the club's sponsor for five years now.
"DECA has won awards for role play, written events, and test scores," Beales said.
There were many different things done in the competition.
"Some did a thirty page manual. Another did fashion promotional costumes for the handicapped. Human resources management was another thing done in the competition, " Beales said.
DECA competition is over for the rest of the year, after a successful competitive year at local, regional, and state level. The club will start getting ready for next year's competition at the end of the year.
"I'm very proud of the kids and their accomplishments, " Beales said.